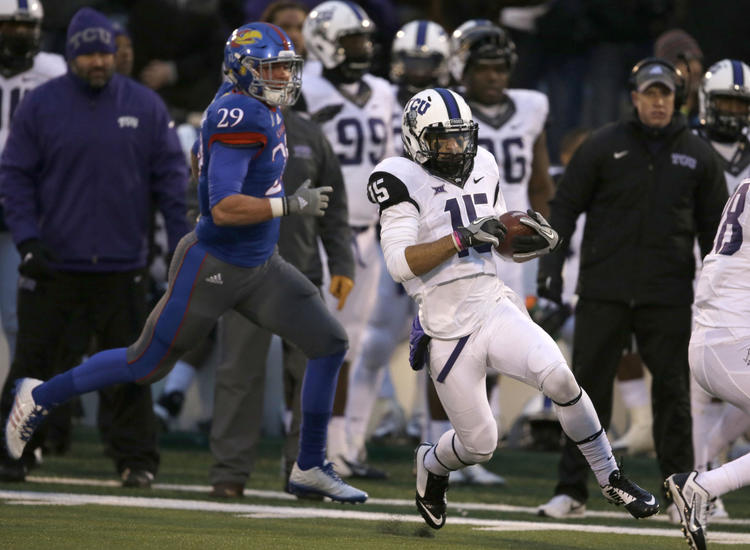 TCU kick returner and wide receiver Cameron Echols-Luper is transferring to Arkansas-State University, according to various reports.
In a message on his twitter account, Echols-Luper said "I have decided to close this chapter in my life and move on to a new chapter, a fresh start."
It has been reported that Echols-Luper will switch to quarterback upon his arrival at Arkansas-State.
The junior from Auburn, Ala. received an All-Big 12 Honorable Mention as a return specialist during the 2014 season. He was also named the College Football Performance Awards National Punt Returner of the Week after his performance against Kansas last November. Echols-Luper totaled 86 yards in punt returns, returning one punt for a touchdown that put the Frogs ahead for the remainder of the game.
Echols-Luper's father, Curtis Luper, is in his third season as running backs coach for the TCU football team.
This is a developing story. We will update this story with further information.