TCU police investigating report of religious harassment
TCU police are investigating a suspected case of harassment after a student, who is Jewish, found several felt yellow Stars of David lining the walls leading to his room in Moncrief Hall.
Dalton Barlow, a theatre major, said he was returning to his room Tuesday night after doing laundry.
"I'm walking up the stairs and at the first turn, I see a yellow felt Star of David," Barlow said. "As I'm going up, I noticed another and another all the way up to third floor."
Barlow said five stars, which led to his room, appeared to have been put up with a hot glue gun. He said the stars might have been posted in response to the Hanukkah decorations on his door.
At various times in history, Jewish people have been forced to wear the symbol, most recently in Nazi Germany.
Barlow said the symbols "frightened" him and he "got the heck out of there."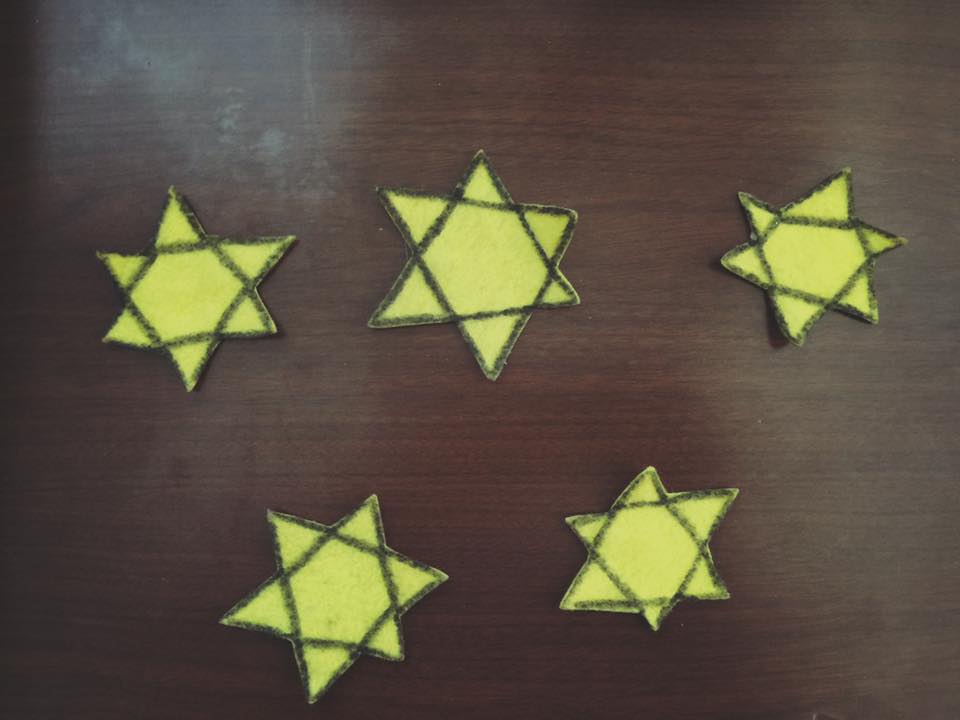 "I definitely felt unsafe. What scared me the most was how specific it was and the effort that one would have to go through to do something like that," Barlow said.
Barlow left Moncrief to sleep at a friend's room in another building. There, he sent out emails to Campus Life, the Jewish student community Hillel, his hall director and his resident assistant.
Barlow said he received a phone call from Chancellor Victor Boschini an hour after sending out his emails.
"He addressed me personally and gave me his number," Barlow said. "He said to call him if he needed anything. Chancellor Boschini was so accommodating and personally made sure that I was taken care of, which I really appreciated."
Moncrief Hall Director Imani Wimberly said he is working with Barlow to create a program or newsletter. Wimberly said he has already sent a building-wide email to begin a conversation about faith and acceptance.
"I'm committed to a sense of community," Wimberly said. "We all have differences and we should never put people down because of them."
Rachel Rudberg, president of Hillel, has also been working with Barlow. She said the group is planning an event after winter break to help raise awareness of the situation.
Barlow said when he was in high school, his car was vandalized and swastikas were spray-painted on it.
He added that he was even denied service at a McDonald's when he was eight years old because he is Jewish.
"That wasn't the first time I experienced discrimination," Barlow said. "I hate to say this, because it shouldn't be this way, but it's something you learn to cope with."
He said he is moving to another dorm, but added "silence is not the right answer."
"I hope it wasn't done out of intent to hurt me or anyone else," Barlow said. "I hope they just made a mistake. It wasn't funny and it won't be tolerated. I would love for everyone to know it is important to be accepting because intolerance hurts."
Students have shown support for Barlow.
"It hurts my heart that someone would do something like this. It is difficult being a part of a small minority on a Christian campus," said Mara Frumkin, a senior theatre studies major who is also Jewish. "Every TCU student should feel comfortable being who they are without fear of what others might do."
Even with what happened, Barlow said TCU is "the right place."
"My grandmother asked me if I should change universities, and when I got that phone call from Boschini, I knew TCU was the right place," Barlow said. "I believe this was handled appropriately. The majority of the TCU body is not okay with that sort of behavior and we won't stand for it."