TCU United Latino Association looking to expand
Published January 26, 2016
One chilly morning, group members of the TCU United Latino Association woke up early to set up a table outside the Mary Couts Burnett Library to promote the organization.
Pan dulce, or sweet bread, and a pot of hot chocolate were lined up on the table. Snacks were passed out to students on behalf of the ULA.
President Melissa Moreira said pan dulce is "very popular in Mexico and other Latin American countries."
Moreira and other officers put on "Pan Dulce and Hot Chocolate with ULA" to share their culture with the student body.
TCU's United Latino Association has been on campus for five years, beginning in the spring of 2011.
Moreira said the organization's mission is to promote diversity on campus and teach others about different Latin American cultures.
This semester, Community Service Chair Alma Luna plans on expanding ULA's horizons. Luna said the organization is aiming to aid local immigrants studying for the U.S. Citizenship Test.
"A huge problem with the test is there's a language barrier," Alma said. "The test must be taken in English, which makes it very difficult for some immigrants who are currently illegal."
Organization members will provide after-hours tutoring sessions at local high schools for adults seeking citizenship at local high schools.According to the
According to the 2015 Fact Book, 11 percent of all TCU students identified themselves as Hispanic/Latino last fall.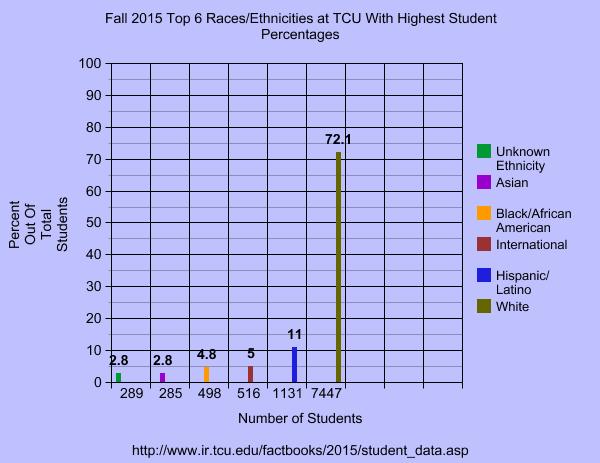 ULA Vice President Victor Flores said the organization holds many events throughout the year. The biggest event each year is National Hispanic Heritage Month in October, he said.
Last year, the event featured arts and crafts, a dance instructor, music, and food from different Latin American countries including pupusas, a Salvadorean dish and plantanos fritos from the Caribbean.
There are currently 45 members in ULA. All TCU students are welcome to join. To contact ULA, visit their Facebook page or email Melissa Moreira.