Ice Cube, Anthony Anderson talk new film, community, Oscars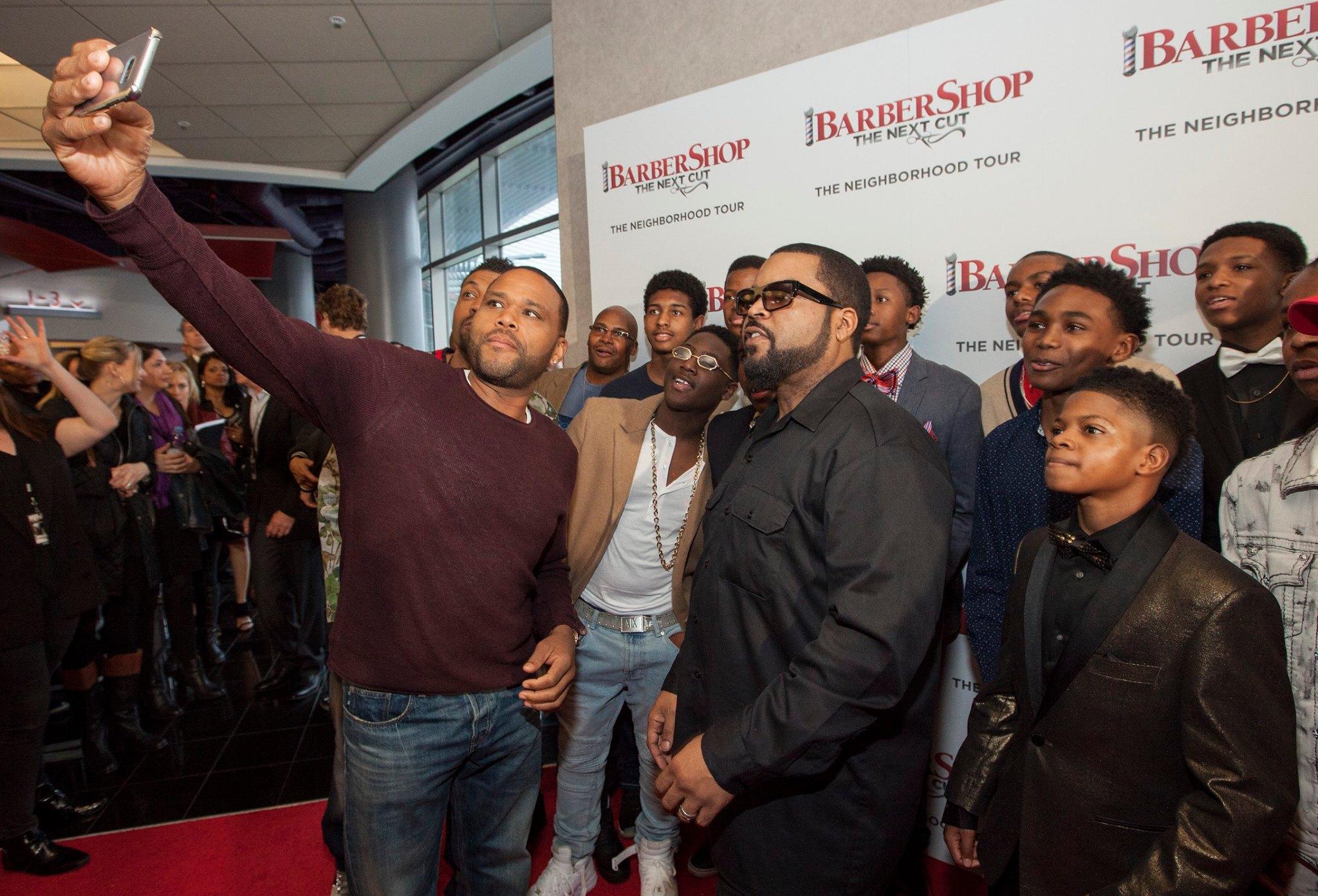 During a time of reboots and remixes, filmmakers are having to find new ways to bring creativity to old series.
TCU 360, along with other college media from across the nation, was invited to participate in a conference call last weekend with Ice Cube and Anthony Anderson, who are promoting their new film "Barbershop: The Next Cut."
"The Next Cut" is the third installment in the popular "Barbershop" series.
The original "Barbershop" came out in 2002 with the sequel "Back in Business" in 2004.
"It's been 12 years since the last installment, and the world has changed so differently," said Ice Cube, whose real name is O'Shea Jackson. "But the barbershop never changes. It's the cornerstone of the community."
The film stars Ice Cube, Regina Hall, Anthony Anderson, Cedric the Entertainer, Nicki Minaj and more.
Ice Cube said the idea for the third film was inspired by an article he read.
"It was about a guy who had a barbershop and was dealing with violence in the community," Ice Cube said. "He offered free cuts for people who would stop the violence. A cease-fire type of thing. I just thought it was a good idea wrapped around things that are really going on around Chicago."
Ice Cube said the film will appeal to both new audience members and fans of the first two.
"I think it's definitely going to bring in an audience that's curious about what the Barbershop is about," Ice Cube said. "But I think we've got a movie that satisfies our core audience. Hopefully, we appeal to a lot of demographics."

The film industry, specifically Hollywood and the Oscars, has been under scrutiny for a lack of on-screen diversity. Many films feature predominantly white, male actors.
According to Deadline, the Oscars had its lowest ratings in eight years. The massive #OscarsSoWhite Twitter campaign aimed to show the white-washing of Hollywood.
"The Oscars is a different kind of club," Ice Cube said. "It's not really representing Hollywood at its starting point. It's representing Hollywood at its endpoint."
Co-star Anthony Anderson said he agreed with Ice Cube's point.
"It begins with the gatekeepers," Anderson said. "Who are controlling the purse strings, who are in control of what's being made, how it's being made, and who it's being made with. The Oscars is just a by-product of that."
Anderson said the Oscars don't prove anything and that everyone has a story to tell and should be able to tell it.
"Our stories are just as entertaining and valuable as any other stories being told," Anderson said. "These are stories that people want to hear. People want to be entertained by them."
"Barbershop: The Next Cut" is out in theaters April 15.