He's entering his senior season with buzz about a NBA future and hopes of TCU's first NCAA tournament berth since 1998 – but guard Kenrich Williams isn't phased.
"I'm not really supposed to be here, I had no DI scholarship offers, just Division II," Williams said. "I'm supposed to be playing Division II basketball, so there's no pressure for me, I always keep that mindset."
Williams, who attended high school in Waco, opted for New Mexico Junior College, before joining the Frogs in 2014.

He's thriving as the Horned Frog's stat-sheet stuffer. Last season he led the Big 12 in double-doubles with 19 and won Most Outstanding Player honors at the NIT.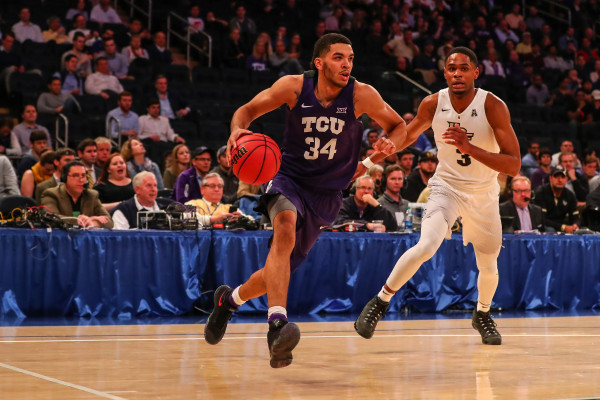 Now entering his final season on campus, Williams appreciates the TCU basketball experience.
"Coming here was a blessing to be honest," Williams said. "I'm close to my mom, family and friends can come watch me play, playing in the Big 12, the program is on the rise, it's pretty good."
With last year's seniors, Brandon Parrish and Karviar Shepherd, gone, Williams said he's embraced the role of team leader.
"I have to lead by example because the young guys look up to you, and I have to show them that every practice to show that it's real and not just when it's game time," Williams said. "I feel kind of sad because it went by so quick, even though I redshirted a year here, so that's what I'm going to tell these young guys, it goes by quick so you can't take anything for granted."
As for his basketball future, Williams said he has no plans to let what comes next distract him from leading TCU back to March Madness.
"If I win, then those opportunities will come, and I'm sure the NBA is looking at people with a winning record," Williams said. "My focus is on winning."