Kenny Hill disappoints in 2018 NFLPA Collegiate Bowl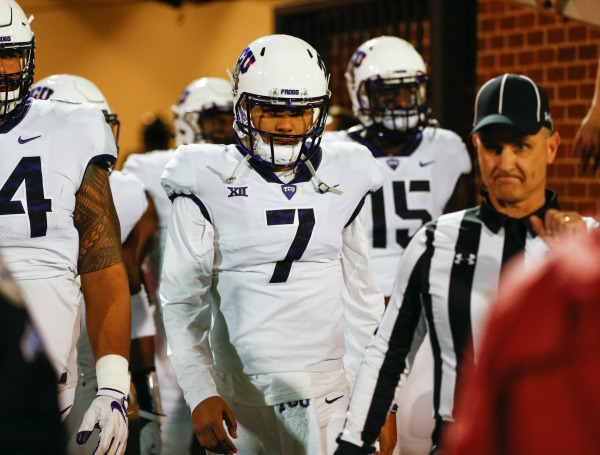 TCU quarterback Kenny Hill earned a trip to play in the NFLPA Collegiate Bowl after his performance in the Alamo Bowl, which won him the offensive MVP.
The NFLPA Collegiate Bowl gives a chance for draft-eligible players to showcase their talent in front of NFL scouts before the NFL Draft in April.
Hill's last game as a Horned Frog was a microcosm of his career, a mixture of ups and downs, and his play at the collegiate bowl was no different.
Hill was one of three quarterbacks playing for the American squad; their opponent was the National team. Hill's team lost 23-0.
Other TCU players that participated in the NFLPA Collegiate Bowl were guard Patrick Morris and tackle Matt Pryor. TCU offensive lineman Joseph Noteboom played in the Senior Bowl, which is similar to the NFLPA Collegiate Bowl but with more coveted players, including Heisman Trophy winner Baker Mayfield.
Hill completed two of five passes for a completion percentage of 40 percent. The former TCU captain is known as a dual-threat quarterback but accounted for only five rushing yards on two attempts in the Collegiate Bowl. He also lost a fumble and accounted for 23 total yards.
Hill will likely not be taken in the 2018 NFL Draft, hosted at AT&T Stadium in Arlington, Texas. The athletic ability and flashes of brilliance he showcased in the Alamo Bowl could earn him a chance as an undrafted free agent.