Five TCU men's basketball players earned Academic All-Big 12 Conference honors Thursday.
Seniors Vladimir Brodziansky, Dalton Dry, Clayton Crawford and Austin Sottile received first-team honors and senior forward Ahmed Hamdy earned a spot on the second team.
In the Frogs' sixth season in the Big 12, these five honorees made a new record for the team. TCU also had the most honorees in the Big 12 this season. Kansas State, Texas, Texas Tech and West Virginia each had four selections.
Brodziansky, a psychology major from Prievidza, Slovakia, leads the team in scoring with 15.5 points per game while shooting 57.4 percent from the field. This is the second season in a row that the Slovakian has earned academic all-conference honors. The preseason All-Big 12 Conference honoree is also a finalist for the Kareem-Abdul Jabbar Center of the Year and the Senior CLASS Award.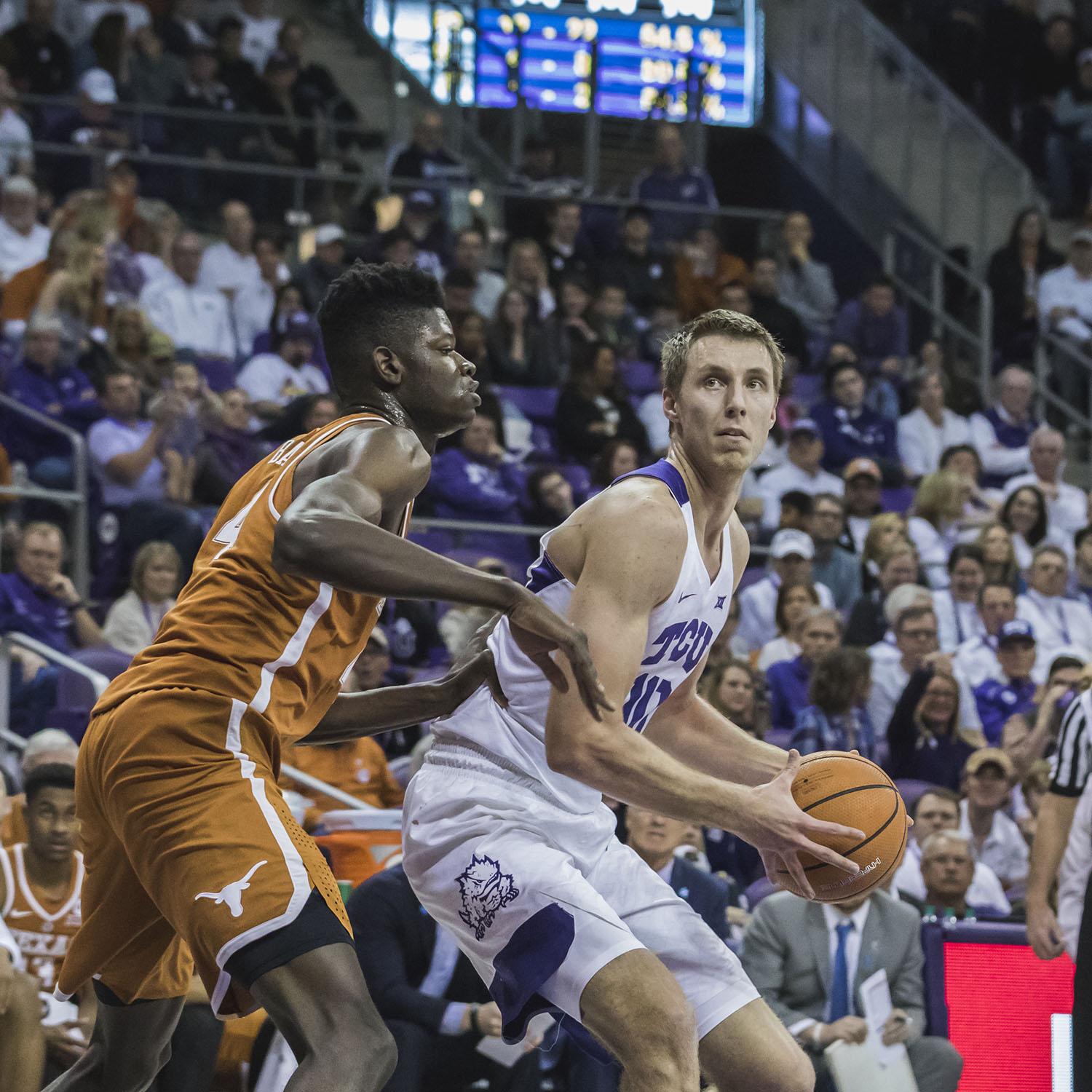 Dry, a management major from Fort Worth, is in his fourth season with the program. He has appeared in nine games this season and has scored 13 points.
Crawford, a finance and real estate major from Aspen, Colorado, is in his first season with the team after beginning his TCU athletic career on the men's golf team.
Sottile, an accounting major from St. Louis, is in his second season with the team.
First team members must have a 3.20 or higher GPA, and the second team selections need to have a GPA ranging from 3.00 to 3.19.
To qualify for consideration, student-athletes must maintain a 3.00 GPA or higher either cumulatively or in the two previous semesters as well as participate in 20 percent of their team's scheduled contests. First-year and transfer students are not eligible in their first year of academic residence. Senior student-athletes who have participated for a minimum of two years and meet all the criteria except percent of participation are also eligible.