A strong start in Oklahoma City by the Horned Frogs proved to be too much for the Oklahoma Sooners as it propelled them to victory Saturday morning in the Big 12 quarterfinals, 90-83.
Forward Amy Okonkwo led the Frogs with 21 points as she scored TCU's final 14 points of the first quarter. Guards Amber Ramirez and Kianna Ray added 19 points and 14 points, respectively. Ray also totaled seven assists and three blocks.
Okonkwo, the Big 12 Sixth Man of the Year, led the charge off the bench. TCU's bench has outscored the opponents' bench in 29 consecutive games.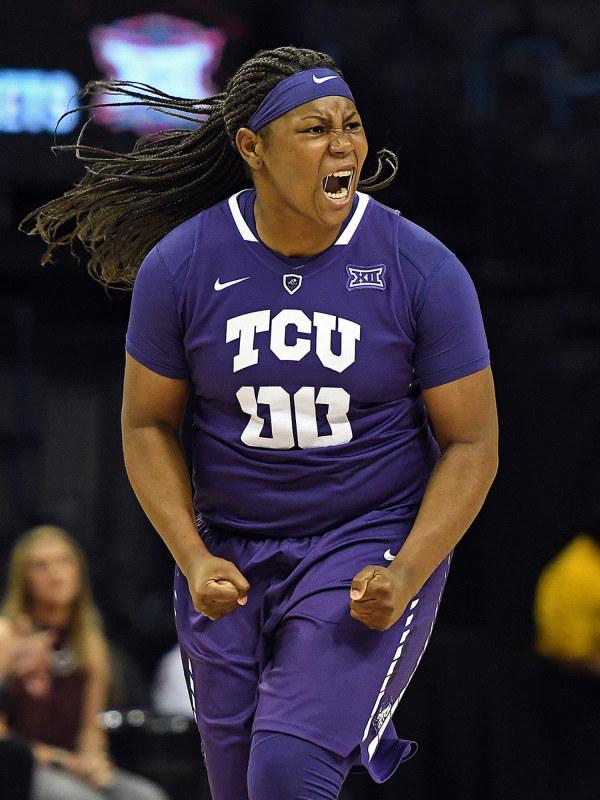 Hot shooting set the tone in the first half as TCU hit nine first-half three-point field goals to lead 50-35 at the break. The Frogs shot 60 percent from the field in the first half and 87 percent from the line while also limiting the Sooners to 37 percent shooting in the first half.
The Sooners did not go down without a fight as they began the third quarter with an 18-5 run.
With TCU on the ropes, Sooners' guard Dakota Vann came up huge. TCU head coach Raegan Pebley's squad missed their first eight shots of the second half, and the Sooners cut the lead to 55-53. Vann buried a corner three-pointer for their first field goal of the half to push the lead up to five.
The Sooners threatened again late in the fourth quarter as they trimmed TCU's lead to four, 71-67, with just under five minutes remaining. The Frogs then held the Sooners scoreless for three minutes and extended their lead to 10 points, 77-67.
Free throw shooting sealed the deal in the fourth quarter as the Horned Frogs converted on 15 of their final 16 in the last two minutes and 20 of 25 in the quarter.
The Horned Frogs will play in their first Big 12 semifinal. TCU's 90 points were its most in any conference tournament game in program history.
TCU's 50 percent three-point mark, 32 made free throws, 39 free throw attempts and 11 blocked shots were also program conference tournament records.
The Horned Frogs will play top-seeded Baylor Sunday. The Bears are coming off an 84-53 drubbing of the eighth-seeded Kansas State Wildcats. Tipoff between the I-35 rivals is set for 2 p.m.