Janczak earns Big 12 Pitcher of the Week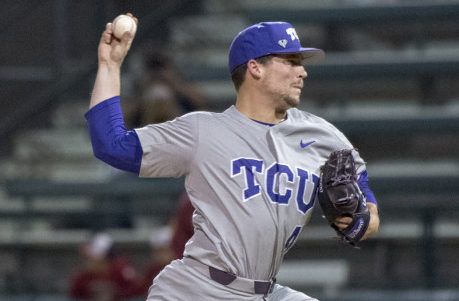 Junior pitcher Jared Janczak's performance against University of Southern California Friday earned him the Big 12 Pitcher of the Week accolade.
This is the third time in Janczak's career he's received the honor. Both of his previous awards were earned last season.
It's also the first time the award has been given to a TCU player this season.
Janczak's brilliant outing Friday night consisted of eight strikeouts in seven innings pitched. He only allowed five base runners and never faced more than four batters in a single inning.
The right-hander and the Horned Frogs will return to the diamond 6:30 p.m. Tuesday night when they face Rice University in Houston.