The Horned Frog Baptist Student Ministry (BSM) held its first event of the semester on Monday titled "Connect: Night of Worship."
Although the bad weather prevented some members from attending, those who were present enjoyed a night filled with live music and prayer.
Several students met in the Robert Carr Chapel and performed worship songs while audience members sang along passionately. The latter portion of the event was dedicated to personal prayer time.
The Horned Frog BSM's mission can be summed up in its vision statement: Love God. Serve Campus. Reach the World.
The group, usually about 15-20 people in size, meets Monday nights for a bible study and plans events that help serve the campus.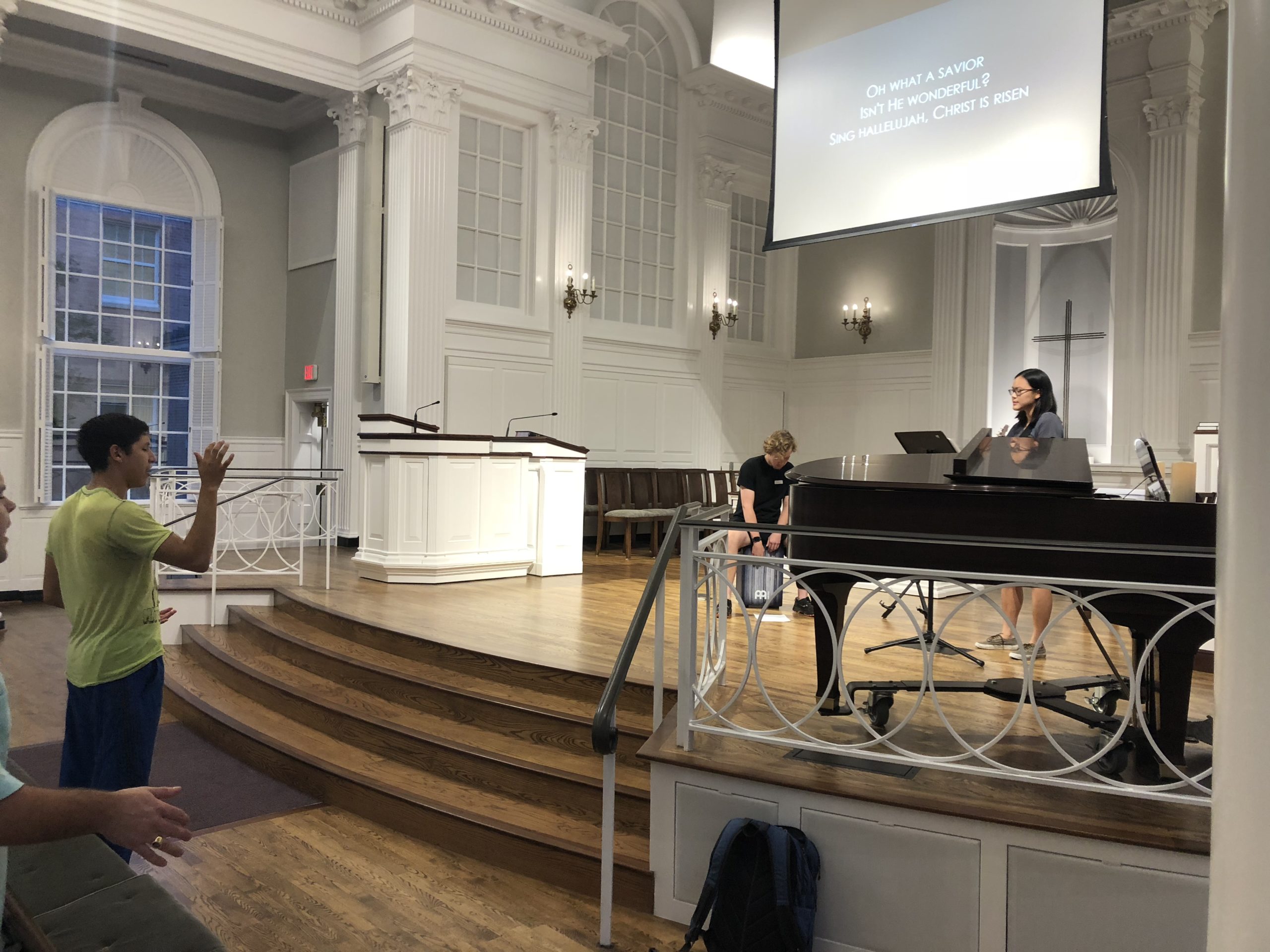 "We want our events to be places where we can be a part of serving campus by either providing a physical need, such as free coffee or popsicles, or helping connect them to God," said Warren Ethridge, the new director of TCUBSM.
Weston Conder, a junior economics major, said the people and opportunities surrounding Horned Frog BSM have made the organization a valuable resource to him within the community.
"We have great possibilities for mission work," Conder said. "There are also six different languages already represented in BSM, so there are people from many different backgrounds."
The students in the Horned Frog BSM have grown close and most of the group's new members come from current members bragging about the tight-knit group.
"It's just a really welcoming community," said nursing major Jessica Meyers. "You're able to just be real with each other and talk about things that really matter and are important."
According to the organization's website, the BSM is a "partnership between local area churches, associations, individuals, and Texas Baptists."
TCU's BSM is part of the larger Texas Baptists network Ethridge said.
"There's close to 120 BSMs in the state of Texas and we are excited to be a part of it," he said.