New library operations hope to attract more guests
Fort Worth's libraries are staying open later and establishing uniform hours of operation in hopes of attracting more patrons.

About 14 percent of Fort Worth residents have library cards, Manya Shorr, the library director, said. Library officials want to double that number over the next few years.

In addition to expanding hours, the library is planning to have more community events and pop-up locations in underserved areas of the city.

These changes are part of a strategic plan to position the library to better serve the community, Shorr said.

Budget constraints in the aftermath of the economic collapse of 2008 forced the city to slash hours of operation and programming at the library.

"This is going to be a big thing for Fort Worth because they've been living with these terrible hours for a long time," Shorr said.

Shorr said the library will be open between 15 to 20 hours more per week than its locations have been in the past.

The Strategic Services Plan, which outlines the library's goals for 2019 to 2021, has one major theme: "more," Shorr said.

The library created the plan, which was approved by City Council on Feb. 5, by first identifying issues in Fort Worth. The library hosted four community meetings throughout the city, a leadership breakfast with around 30 local organizations and both online and paper surveys to get feedback from residents about the issues they faced, Shorr said.

"Across the board, we heard Fort Worth has a transportation issue," Shorr said.

The Fort Worth Public Library has 16 locations, the vast majority of them within the Interstate 820 loop, hindering "quality library experiences" for residents living in other areas of the city far from library branches, Shorr said.
"What the plan says is, 'How can we be creative with expanding our service offerings?'" Shorr said. "Do we actually need a 15,000-square-foot building or is there a pop-up model, for example, or is there an opportunity for us to have a small library in a grocery store or in a shopping mall?"
Although this solution isn't necessarily solving transportation issues, it's helping to "bridge the gap" for residents to have access to their public library, Shorr said.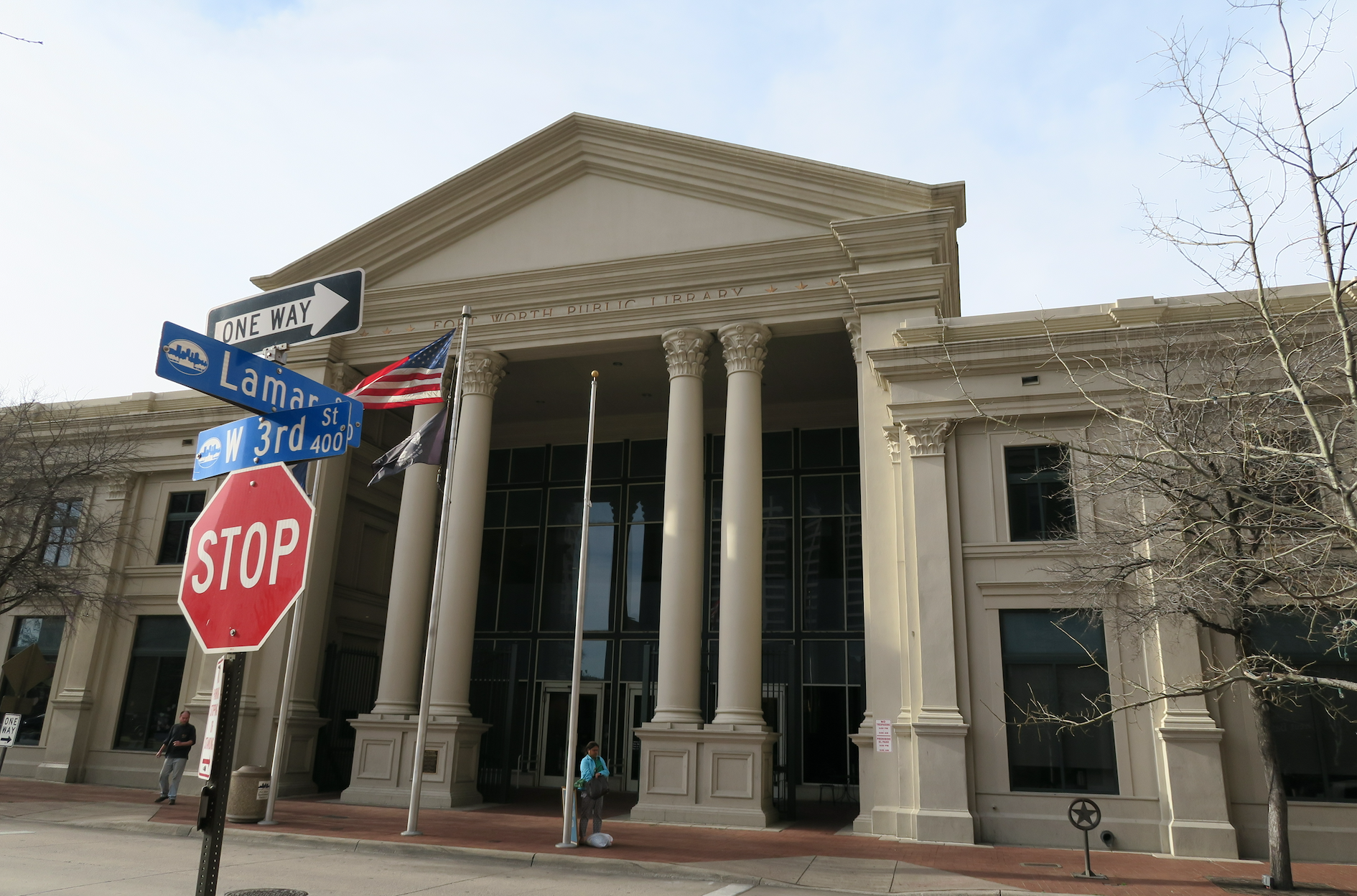 The goals outlined in the strategic plan are not well defined, which is why the library's first step is to set out "measurements" for these goals, like increasing the number of residents who have active library cards from 14 percent to the "mid-30s, if not more," Shorr said.

Although this is an "achievable" goal within the next few years, there are many plans for which the library simply isn't ready, Shorr said.

"Part of the next year or so is just repositioning ourselves to get ready to even start achieving some of these goals," Shorr said.

Shorr hopes that the library will become an essential part of people's lives and "embedded in our community."