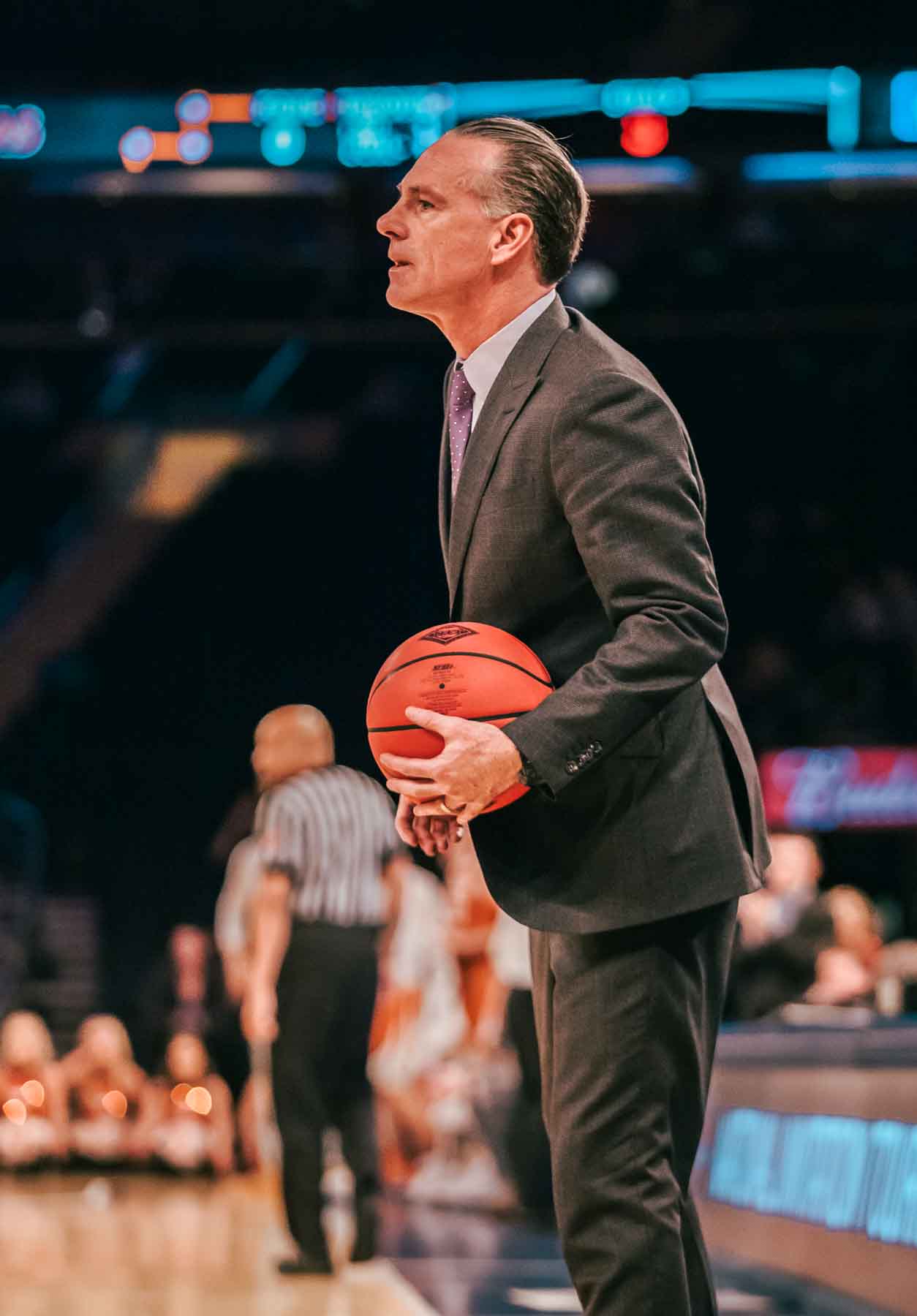 It appeared Jamie Dixon's time running his alma mater was coming to an end as many outlets reported that his departure to UCLA and to Southern California, where he grew up and where his parents still reside, was imminent.
TCU Chancellor Victor Boschini said Friday that none of that talk "matters" because he said Jamie Dixon told him face-to-face he was staying.
"None of this matters because he's staying," TCU Chancellor Victor Boschini said. "He came over to my house last night around 6:30. I'm glad he's coming back."
Dixon's contract with TCU reportedly has an $8 million buyout. It was reported that the number was the only thing that kept UCLA from matching.
Boschini said he wouldn't divulge the exact dialogue of their conversation.
"I don't want to speak for him, but he's staying which is good," he said.

Boschini said he took Dixon's reaffirmation as the head coach of TCU men's basketball as a commitment to stay for the rest of his coaching career.
"My interpretation of our conversation is that he [Dixon] plans to stay with us through the entirety of his career and that we don't have to worry about something like this again."
Dixon has yet to comment.
"I don't like to talk about other jobs," Dixon said in the post-game press conference after the team lost in the NIT semi-finals to the University of Texas.
He joins head football coach Gary Patterson (19 seasons) and head baseball coach Jim Schlossnagle (in the midst of his 16th season) as prolific head coaches who appear likely to remain in the purple and white for the foreseeable future.
Dixon is 68-41 at TCU in his three seasons in Fort Worth. He led the Horned Frogs to their first NCAA Tournament appearance in 20 years last season. He ended his first and third years at TCU at Madison Square Garden in the NIT Final Four. TCU won the NIT to conclude the 2016-2017 season.
"It's a big deal," Boschini said. "I think it's wonderful for TCU, but who I really think it's wonderful for is our students: our student body and our students on the team."
TCU Athletics Director Jeremiah Donati has yet to respond to a message for comment.