A vocal critic of TCU's effort to restructure the employee benefits was removed from the committee that's charged with formulating a proposal on the matter.
Dr. Andrew Ledbetter, a professor of communication studies, remains on University Compensation Advisory Committee (UCAC); however, he was asked to step down from the working group so that Clark Jones, the Faculty Senate chair, and Chris Hightower, the Staff Assembly chair, could join.
UCAC, and by extension the subcommittee, was asked by Chancellor Victor Boschini to develop a benefits plan for future employees that is more sustainable.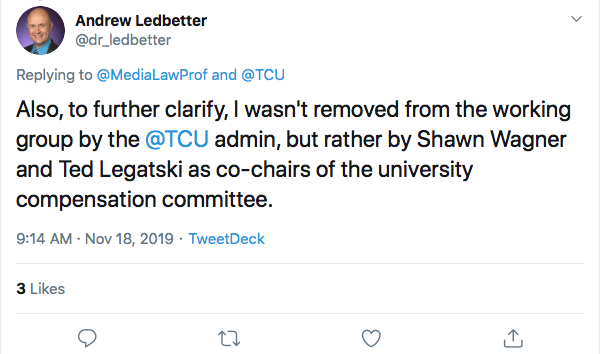 Ledbetter said Ted Legatski, one of UCAC's co-chairs, removed him from the group so it could include the two assembly chairs who have access to and contact with TCU's Board of Trustees and senior administrators.
"They wanted to refocus the committee on trying to redevelop a proposal that they wanted to sell to the board of trustees," Ledbetter said. "They wanted to shift their focus in that direction."
Legatski wrote in an email the working group is no longer gathering any more information and has instead moved into the "recommendation-development stage."
During an October faculty and staff town hall, Boschini said TCU's faculty compensation package is "too rich to be sustainable."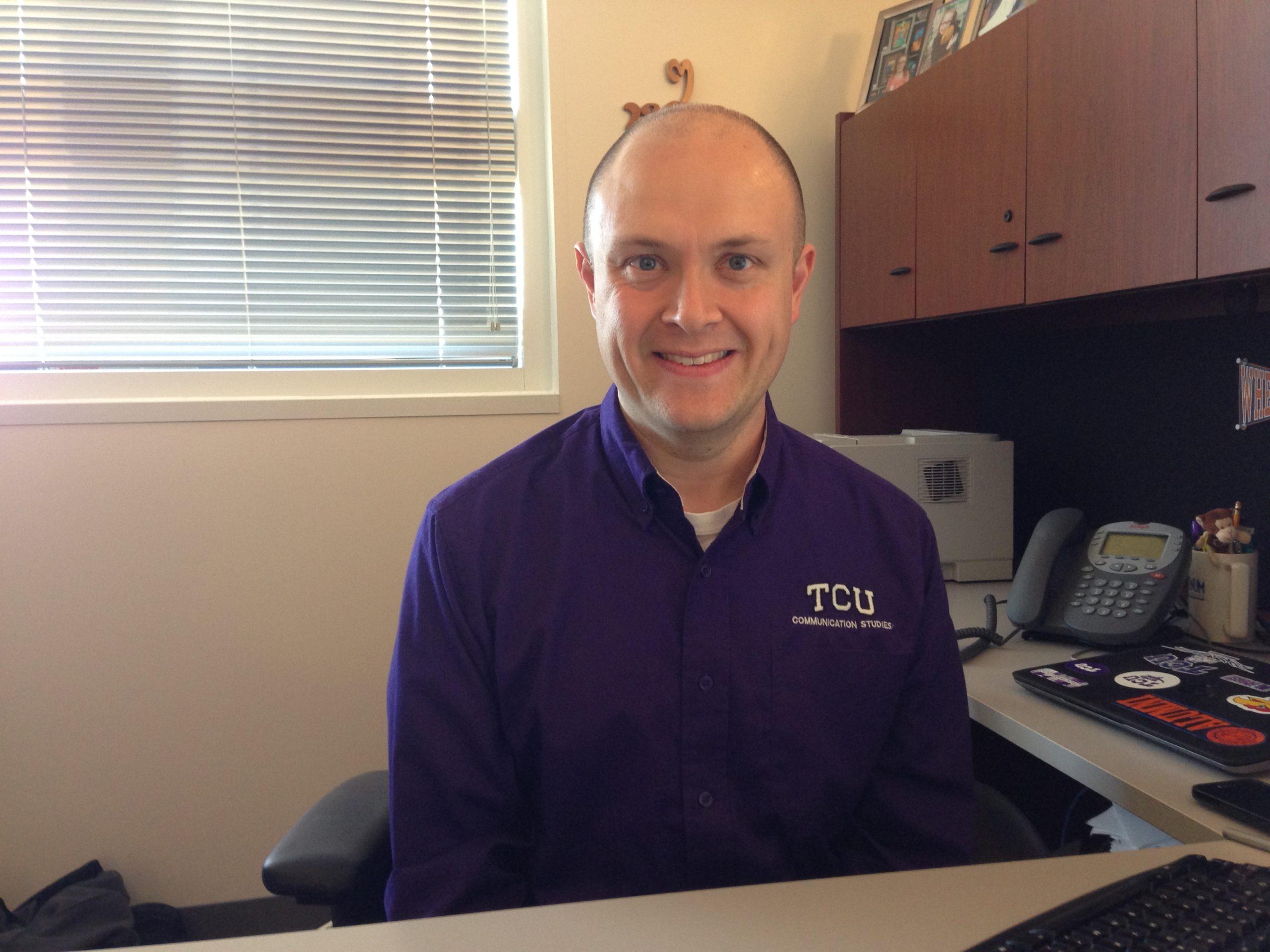 Boschini said TCU is following peer institutions like Baylor, SMU, Vanderbilt and Tulane, all of which have restructured their benefits packages. While Boschini has suggested only new hires would receive the more modest package, other schools such as Baylor, SMU and Vanderbilt included all employees.
Ledbetter, who chairs the Faculty Relations Committee, drafted a report disputing the chancellor and the board.
TCU's total compensation is just under $283 million with $537 million of expenses less grants, according to the TCU's 990 tax form from 2017, the latest available. Nearly 4% of the university's compensation goes to executive and athletic officers.
"We need to carefully review all of the data we have available, and so far, it appears that our benefits and compensation are not particularly competitive to other universities that are our peers and aspirants and provide better compensation," Ledbetter said. "It doesn't appear that they are unsustainable."
Ledbetter, who is also on the DEI committee for the Bob Schieffer College of Communication, said he is worried the chancellor's proposal could harm TCU's ability to strengthen its workforce, as well as its academic profile and reputation – two of its Vision in Action goals.
"If we do change our benefits structure so that future employees have worse benefits than employees now, in the future we could have a younger, more diverse workforce with poorer benefits than the older, whiter workforce," Ledbetter said. "That's not a good look for TCU and on its face that would seem to be inequitable."
The concern that a reduced benefits package could hurt recruiting efforts was also voiced at October's town hall.
"Our compensation packages need to be nationally competitive, not just regionally," a representative from the Harris College of Nursing said. "I would say that we make sure that we continue to recruit and maintain our top talent across the board."
Ledbetter said the cuts could harm the relationship between faculty and administration, one that was damaged several years ago after cuts were made to retiree health benefits.
In 2012-13, TCU's shifted retiree health benefits from the university plan to a third party. The UCAC report noted that this "provoked a sense of frustration and betrayal from some in the TCU family" because faculty and staff were not consulted with prior to action being made.
"I appreciate that this time we are having discussions about it ahead of time," Ledbetter said.
According to the minutes from a March 2013 Faculty Senate meeting, there was a firestorm of angst and objection from faculty and staff, based on the perception that benefits were about to be changed for the worse.
Legatski said no decisions have been reached, but the group is expected to present recommendations to UCAC in January, followed by a presentation to the Faculty Senate and Staff Assembly.
Boschini said he will need to make a recommendation on the restructuring of faculty benefits to the board of trustees meeting in April.