With just 347 Division I schools in the U.S., most student-athletes who want to play their sport at the top level will never get that opportunity.
Instead, many prospective college athletes compete at the club level.
These teams are not limited to high-school athletes — they offer opportunities to anyone who is looking to exercise.
Mary Ellen Milam, the associate director of programs at TCU, said the benefits of playing club sports include:
Sense of community
Physical and mental releases of exercise
Sport participation at a competitive level beyond high school
Positive use of free time
Pride in representing the University
Pearce Kurth and Jeremy Fox, members of the TCU club baseball team, weren't able to play baseball in college, but they decided it wasn't time to hang up the bat and glove just yet.
"I think it is every kid's dream to play baseball for their college, but there comes a point when you realize it might not be possible," Fox said.
The two decided to join the team to get four more years of playing on the diamond.
"Everyone just wants to play and have fun," Fox said.
For some students, such as Becca Curran, academics overshadow athletics. A member of the women's club basketball team, she had the opportunity to play collegiately, but earning a degree is more important for her.
"I decided to go to TCU, instead of pursuing athletics [at a Division III school], because I received a really good academic scholarship to TCU that I couldn't pass up," Curran said. "Overall, I decided to focus on academics rather than athletics."
Even though Curran does not represent her school at the NCAA level, she does get to continue to play her sport while receiving a psychology degree.
On top of the academic curriculum, some students choose club sports at TCU because they felt the overall college experience was more important than pursuing their athletic career at smaller schools, Miliam said.
Katrina Metcalf, another member of the women's club basketball team, was offered positions on the team at Chapman University and Smith College but choose to forgo those offers to get the full college experience.
"I felt that playing basketball in college would be a really great experience, but I was worried I would look back on my college experience and feel like I missed out on just being a regular college student," Metcalf said.
Students transitioning from high school athletics to club sports have to learn to operate a team all by themselves, another difference between Division I and club sports.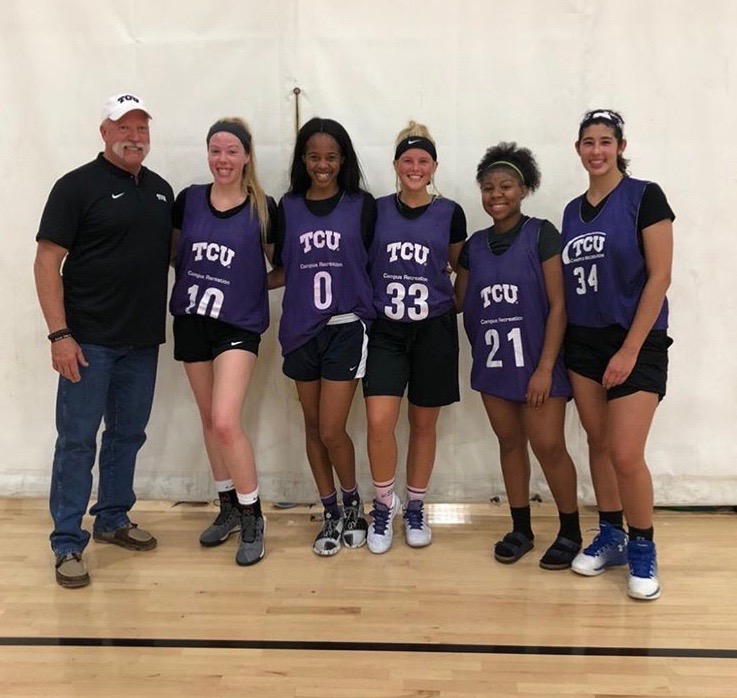 Kurth and Fox both serve as player coaches for the baseball club team.
"Together, Pearce and I make the line up and decide who will be starting for us for each game," Fox said.
Some club teams have guest coaches — one of the players on the women's club basketball team brought in her dad for pointers.
On top of coaching limitations, club teams also struggle with drawing fans consistently.
"Sometimes our parents that live locally will come and watch us play, but we don't ever have students come to our games," Fox said.
Club athletes do not get the glory that comes with being a Division I athlete, but they continue to play the game they love, which is what matters most to these students.
"Now that we are here, I still get to go to the college I wanted to go to all along, and I still get to play baseball," Fox said. "Baseball has always been my favorite sport, and I didn't want to cut it out of my life."
Club sports are not just entertaining; they also help these students develop into who they are today.
"I feel like I've had the opportunity to get involved in so many different areas on campus at TCU that have pushed me to grow as a leader and as an individual," Metcalf said. "I'm really thankful to be at TCU and feel like I would probably be a different person if I went to another university."
The club baseball and women's basketball teams are currently holding practices and looking for the newest additions to their team. To join the team, you can sign up on TCU Engage.