Without a break, TCU students feel more overwhelmed
This semester at TCU looks different than past years with the absence of a fall break on the calendar.
Already overwhelmed from online classes and the ongoing pandemic, students do not have time to relax this semester with 15 weeks of class with no breaks.
According to a student experience survey by the Office of Quality Enhancement, more than 75% of students reported an increase in anxiety and 54% of students reported an increase in feeling depressed. 
"It is obvious from the student data that students are drained from being on a screen all day and are overwhelmed with the obstacles they are facing this year in and out of the classroom," said Liliana Ogden, the student body vice president.
Read more: SGA resolution passed to support in-person class
Not having any breaks throughout the semester is something students are not used to. Ogden explained that not having a break will add to the overwhelming semester for students.
TCU eliminated the usual fall break to help stop the spread of COVID-19 by limiting nonessential travel. The removal also allowed the university to adhere to accreditation requirements during a condensed semester.
Because the semester has to be an appropriate length for class credits, Ogden said it would be very difficult to implement a break. However, Ogden and the SGA are pushing to encourage professors to have no-homework days this semester and to think about their students' mental health; having no-homework days would allow students to have a small amount of downtime this semester and could help with their stress. 
Ogden said she wants professors to take extra time this semester to engage with their students to make sure that they are not struggling in class or with their mental health.
Sally Fortenberry, an associate professor in the fashion merchandising department at TCU, said she had noticed an increase in stress during the 2nd and 3rd weeks of school when COVID-19 cases spiked, and when sorority recruitment was simultaneously occurring during the 6th week of school. 
"The change of teaching approaches required this fall has proven to increase stress for both students and faculty," said Fortenberry.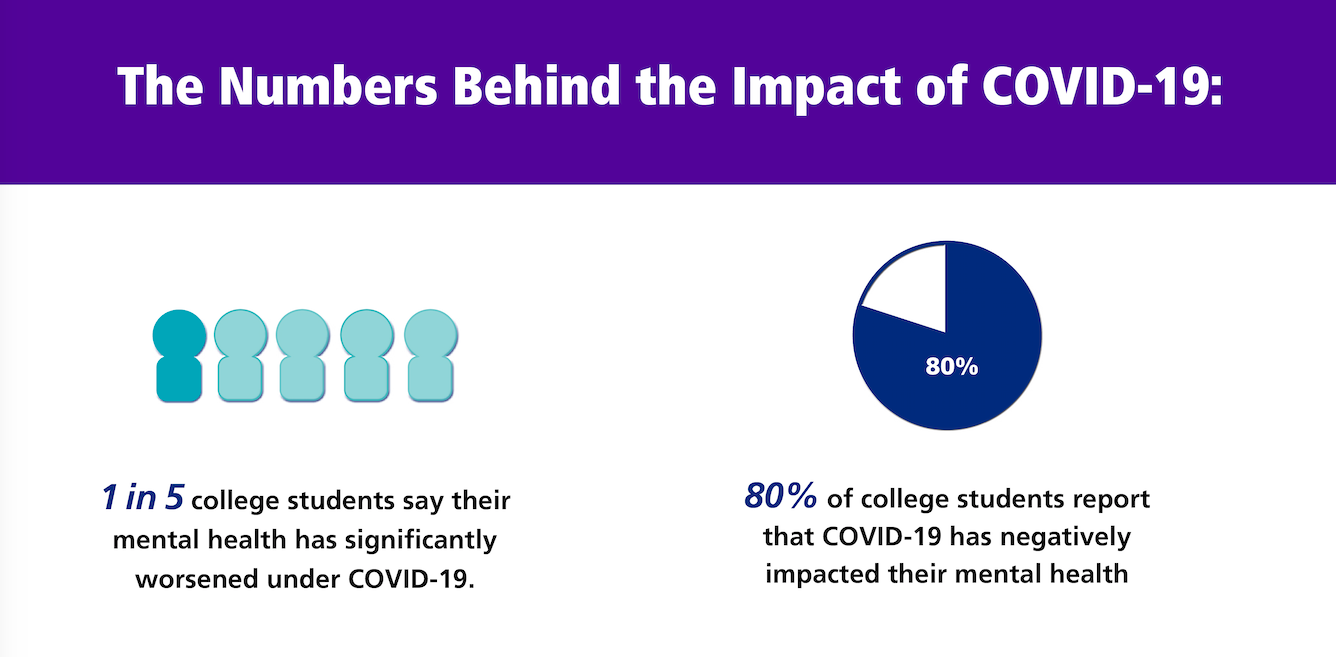 According to a study by Online Schools, "not taking regular breaks can lead to a significant decrease in academic performance and, in some cases, serious health concerns like anxiety, insomnia and depression."
To help mitigate the number of stress students are feeling, Fortenberry has modified some of her assignments and has given students extra time to turn assignments in. She also has encouraged her students who have expressed major feelings of stress to reach out to Campus Life.
TCU has already announced that next semester, there will be a mid-week "on-campus spring refresh" to replace the usual spring break.