This year more than ever, NCAA football teams have had to be flexible.
Fans have been limited, games have been canceled and players have been forced to sit out due to COVID-19 protocols.
TCU Football felt that first hand when their matchup with cross-town rival SMU was postponed on Sept. 5. Though there was an attempt to reschedule, conflicts prohibited the matchup from being plausible, and the Frogs were forced to go to uncharted territory for their tenth game of the 2020 season–Louisiana Tech.
"Well, we usually only have seven days to get ready for them. That's just normal," head coach Gary Patterson said. "You'd have to play them like you're playing someone you haven't played before early in the season. You get as much information as you can."
The Frogs and Bulldogs have not met since 2011, when TCU defeated Louisiana Tech 31-24 in the Poinsettia Bowl in San Diego, Calif.
For TCU, the matchup represents a chance to earn their sixth win of the regular season and improve their bowl standing. For linebacker Garret Wallow, though, the game means more, as one of his childhood friends and teammates will be suiting up for the other team.
Wallow, originally from New Orleans, was a three-star recruit and the No. 37 overall player in the state of Louisiana out of John Curtis Christian School. Before that, he ran track and played football with Louisiana Tech running back Israel Tucker.
"It's definitely a good excitement," Wallow said about playing the Bulldogs. "One, the running back [Tucker], I actually grew up with him. We ran together on our relay team and played football together."
Tucker is the Bulldogs' leading rusher with 497 yards and four touchdowns this season. Even though Louisiana Tech saw all four of their November games either postponed or canceled, the running back exploded in their first game back, rushing for a career-high 161 yards and two scores against North Texas last weekend.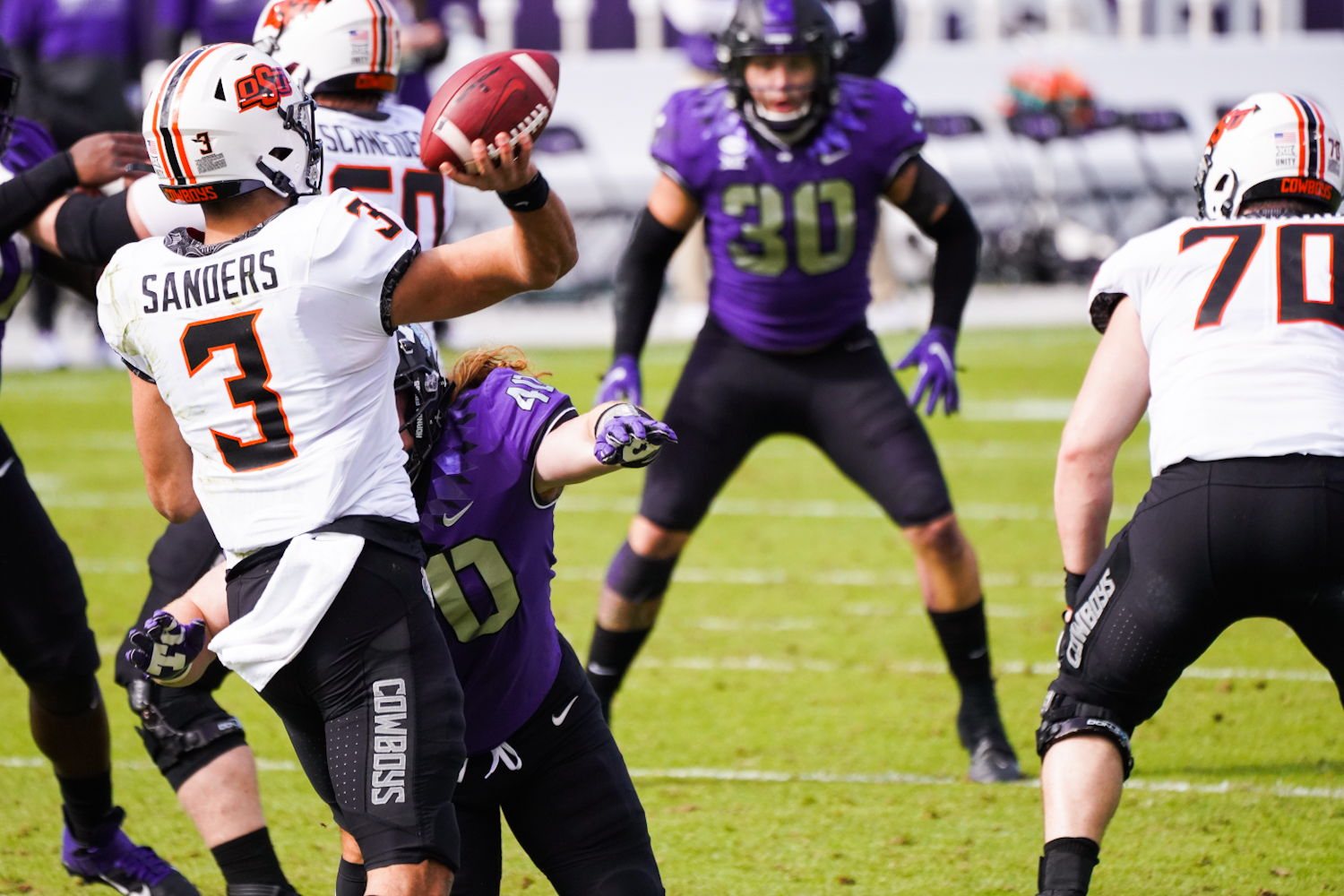 Wallow has been the backbone of the TCU defense both as a leader and a player all season, ranking third in the Big 12 with 77 tackles. On Monday, he was named a semifinalist for the Lott Impact Trophy, highlighting his work on and off the field.
When asked if he still had the speed to rival his old track teammate and take him down on the field if needed, Wallow laughed.
"I don't even know, man. It's been a long time since we went at it," Wallow said. "He's definitely a good guy. He's a hard runner. I'm excited to play him. I talked to him last week, and we're both excited to play each other again."
Tucker plays a big role in a Louisiana Tech offense that averages 31.8 points per game (third in C-USA), despite only totaling 335.5 yards per contest.
Patterson said that their Big 12 comparison would have to be the high-flying Texas Tech Red Raiders.
"They've got some guys who can run around and do some stuff," Patterson said. "You've got to get ready to play. All the screens, all the quick game; and then they'll throw vertical at you, so you've got to get ready to play."
The TCU defense has given up just under 26 points per game this season. For the Frogs to win, Wallow will need to get the better of his former teammate, preventing Tucker from ripping off big runs and opening up opportunities for the Bulldogs' offense.
TCU kicks off against Louisiana Tech this Saturday, Dec. 12, at Amon G. Carter Stadium at 6 p.m.