On March 1, Texans across the state voted in the first primary of the 2022 midterm election. This story is no longer being updated. See the most updated results below.
3:40 p.m.: Wide gap between parties in voter turnout, see Tarrant County voting data
The gap between the people who voted in the Republican primary than the Democratic primary widened in this midterm primary election compared to the last midterm primary in 2018.
This year, roughly 800,000 more Republicans voted than Democrats in their respective primaries, while the gap in 2018 was over 500,000 voters.
In Tarrant County, total voter turnout for this midterm primary increased to 196,980 from 184,925 in 2018. See more about Tarrant County's voting habits for the primary below.
12:30 p.m.: Several primaries to head to May runoff
Several races in the primary election for the midterms are either headed to the May runoffs or have not yet determined a winner.
Attorney General Ken Paxton will face George P. Bush, the commissioner of the Texas General Land Office, in a runoff election in May.
Paxton was unable to gain a majority of the votes in the primary, with current numbers having him at 42.7% to Bush's 22.8%. On the Democratic side, Rochelle Garza is in the lead with 43.2% of the vote, but she has also not yet reached the majority to avoid a runoff.
In one notable Democratic house race, U.S. Rep. Henry Cuellar will also face a runoff against Jessica Cisneros. Cuellar was unable to clinch a majority of the votes, with a current total of 48.5% to Cisneros's 46.8%.
The Democratic primary for lieutenant governor has also not yet been called, with the frontrunner Mike Collier at 41.7% and Michelle Beckley at 30.2%, though the candidate in third place is Carla Brailey at 28.1%.
Mayor Betsy Price lost her bid for the Republican nomination for Tarrant County Judge, defeated by Tim O'Hare, an attorney from Southlake and former mayor of Farmers Branch.
O'Hare will face Democrat Deborah Peoples in the general election in November.
10:00 p.m.: Abbott, O'Rourke wins governor primary races, Patrick wins GOP primary race for lieutenant governor
Gov. Greg Abbott and former Rep. Beto O'Rourke each clinched their respective party's nomination for governor of Texas, and Lt. Gov. Dan Patrick won the Republican primary for lieutenant governor, according to the Associated Press.
With 55% of votes counted, both gubernatorial candidates easily surpassed the majority needed to eschew a runoff and move to the general election, with current numbers having Abbott at 67.9% and O'Rourke at 91.6%. Patrick, too, crossed the threshold to land on the ballot in November, with his results at 74.9%.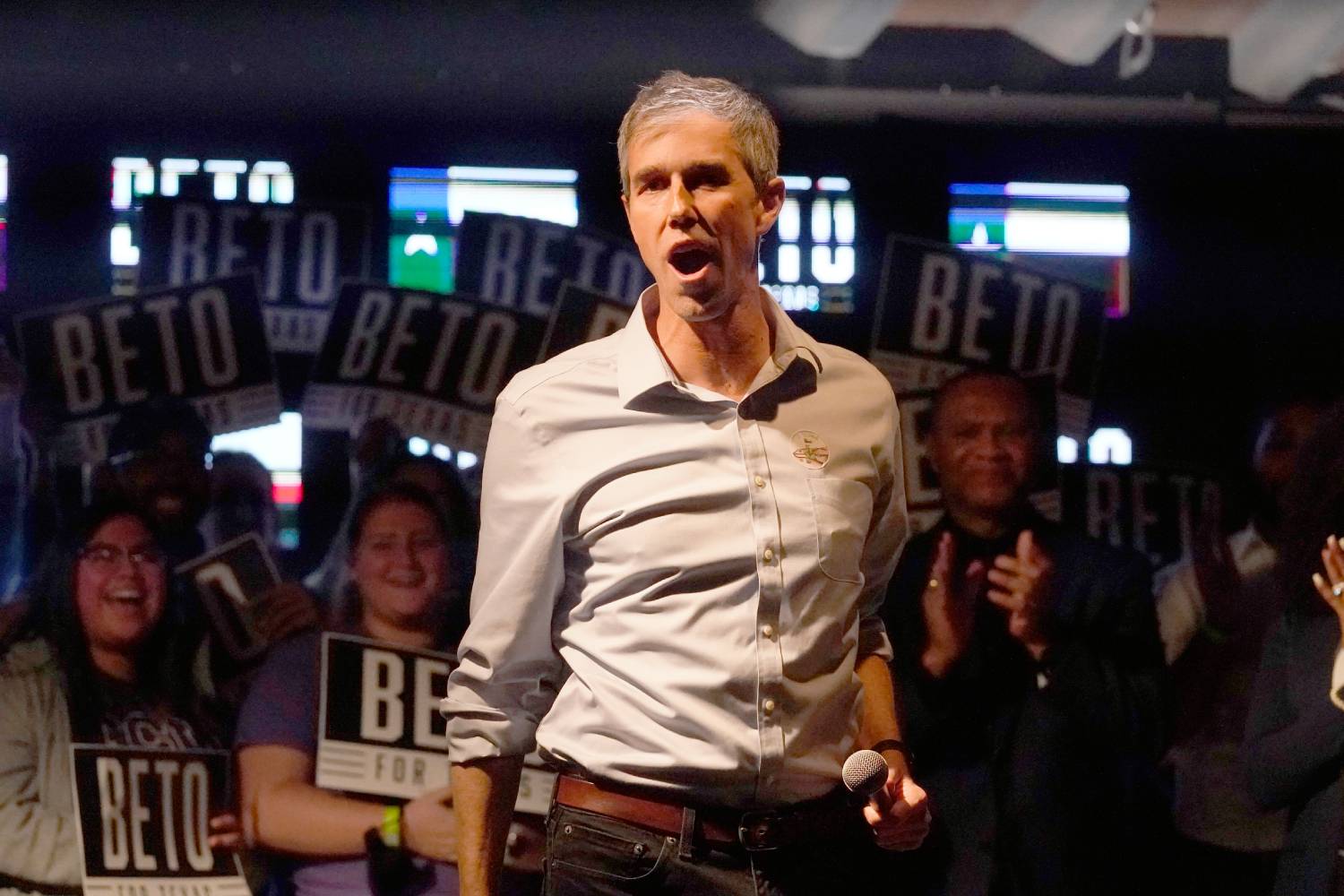 The current frontrunner in the Democratic primary for lieutenant governor is Mike Collier, but at 43.8% he has not yet secured the nomination. Right now, 54% of the votes have been counted, so it's still a bit too early to tell whether or not there will be a runoff.
Another race facing a possible runoff is the Republican primary for attorney general. The incumbent, Attorney General Ken Paxton, is presently at 42.4%.