TCU Dining and Athletics enter partnership with Pepsi
Students quenching for a Coke or hoping to sip a Coke Zero have to look off campus.
Over the summer of 2022, TCU entered a partnership with PepsiCo to sell products on campus.
Coca-Cola and PepsiCo were both offered a deal to sign with TCU. PepsiCo stood out and showed an extreme interest in doing business.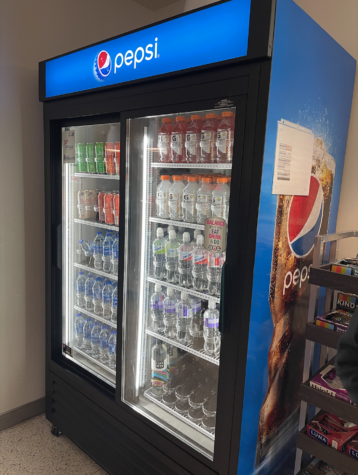 A Pepsi representative is assigned to TCU to provide immediate attention supplying new vending machines and more beverage options for students. The new options include Gatorade, Propel, Bubly and Celsius.
The shift was prompted by a desire to have a full partnership with a company that could accommodate not only Athletics but also TCU Dining as well, said Jude Kiah, Assistant Vice Chancellor for Student Affairs.
TCU Athletics had a contract with PepsiCo for the last 10 years.
"We were negotiating an on-campus deal that gave us the focus, sampling, co-branding, and activation for TCU," Kiah said. "Before it was just putting in an order to the companies but there was no contract, therefore no focus on customer service."
"I actually like drinking Pepsi and Pepsi products, now we have Celsius which is good,"  junior marketing major Chinirah Brown said.
This isn't the only change that TCU Dining has had this year.
Kiah also explained why they changed O'Briens in King Family Commons, saying that O'Breins was "underperforming," so they decided to turn it into a ghost kitchen.