TCU Florist takes on the busiest time of the year
Known to be one of the busiest days of the year for the floral industry, TCU Florist faced an influx of orders for this Valentine's Day. 
TCU Florist generally takes on 400 arrangements in total per day; however, this year they surpassed this number with over 400 deliveries and a countless number of in-store pick-up arrangements and baskets.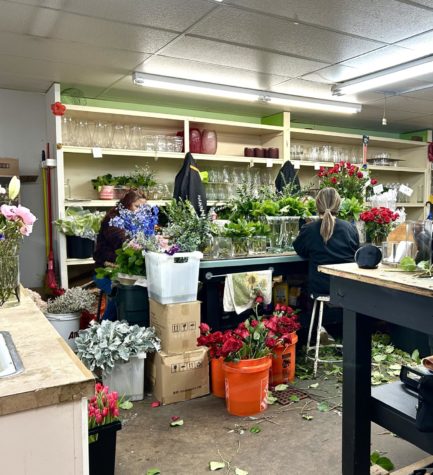 Since 1946, TCU Florist has provided their services for all of Fort Worth, but primarily for TCU students, sororities, and school events. Valentine's Day is the busiest day of the year for their business, but with a big team working behind the scenes, they successfully handle all orders and services.
Melissa Brock, a team member of TCU Florist, has been working at the store since 1995, and knows just how much its work means on this day.
"Around Valentine's Day, there's a lot more staff, a lot more flowers, more activity and we work extra hours," Brock said.
During the busy holiday, designers work in the back of the shop for long hours to create endless floral arrangements and baskets while drivers travel around Fort Worth to deliver orders in time.
FloraCulture International notes how important Valentine's Day is for business. 
"Valentine's Day makes up 25% of the holiday market share and sells approximately $1.9 billion worth of cut flowers every year" said Ron Van der Ploeg, writer for FloraCulture International. "These figures are for the USA alone."
View this post on Instagram
Because of the competitive market, TCU Florist utilizes several platforms of social media to increase the store's marketing and foot-traffic. Especially around Valentine's Day, it improves its media presence to encourage viewers to come into the shop and practice the act of giving.
"Flowers express many emotions," according to the TCU Florist website. "What better way to convey a message than nature's own product of flowers or plants."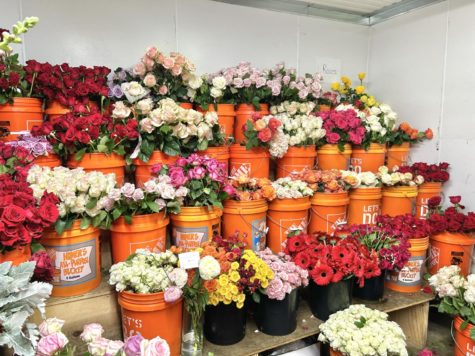 In addition, the shop uses items from other local businesses around Fort Worth. Many of their basket items are handmade or baked to create some of the most unique arrangements.
"It's really important for us to support other people like us, you know, mom and pop type stores," Brock said.
With a large influx of orders for Valentine's Day, both TCU Florist and the small businesses with which it partners faced a hectic season.
"It's difficult and it's a challenge, but it's definitely a fun challenge," said Brock.