What we're reading: Finland joins NATO, Florida governor signs bill that allows the carry of concealed weapons without a permit and more
Finland joins NATO
Finland has officially become a member of the North Atlantic Treaty Organization, according to CNN.
CNN reports that Finland officially became the 31st member of NATO at a formal ceremony at the NATO headquarters on April 4, 2023, in Brussels.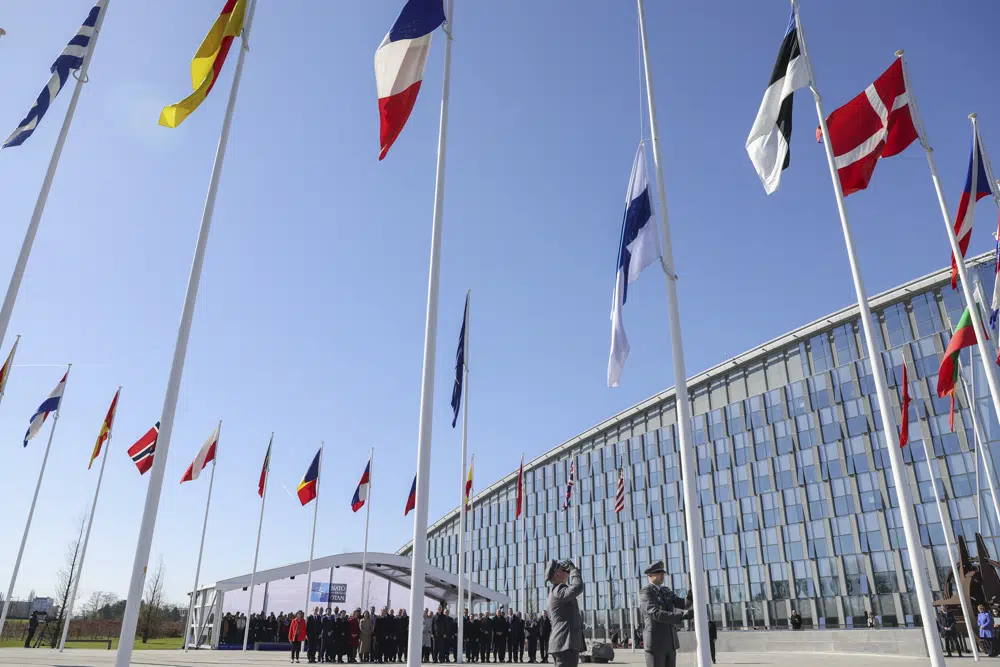 "Each country maximizes its own security. So does Finland," Finnish President Sauli Niinisto said in a statement. "At the same time, NATO membership strengthens our international position and room for maneuver."
Russian leader Vladimir Putin has tried to prevent further NATO expansion, but Russia's invasion of Ukraine led Finland to seek protection within NATO, according to CNN.
"The era of nonalignment in our history has come to an end – a new era begins," Niinisto said before the Finnish flag was raised outside NATO headquarters.
Florida governor signs bill that allows the carry of concealed weapons without a permit
Florida Gov. Ron DeSantis signed legislation on April 3, 2023, that will allow Florida residents to carry a concealed weapon without a government-issued permit, according to NBC News.
NBC News reports that Florida is now the 26th state to pass legislation in regards to carrying weapons without a permit. DeSantis signed the bill in his office instead of having a public-signing ceremony like he has previously done in the past.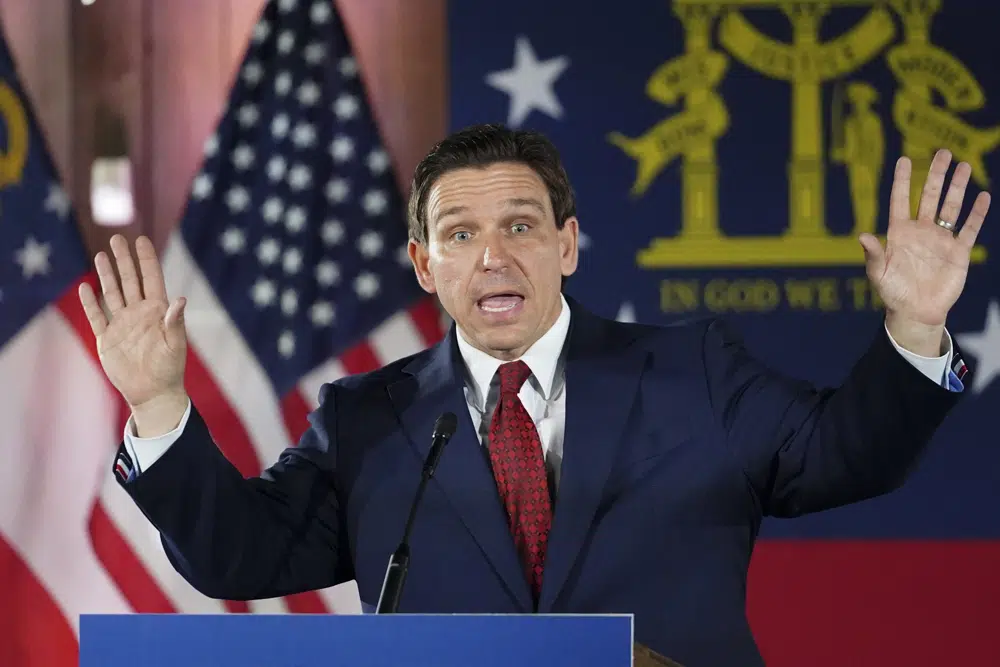 Purchasing a gun from a licensed dealer will still require a background check and a three-day waiting period, but that won't be required for private transactions, according to AP News. 
"You don't need a permission slip from the government to be able to exercise your constitutional rights," DeSantis said last week, according to CNN.
CNN reports that those who oppose the legislation and the expansion of gun rights consider the bill passing to be dangerous, especially with the recent shooting at a Nashville Christian school that killed three children and three adults.
"Guns are killing our children and tearing apart families," Florida state Sen. Shevrin Jones wrote in a tweet according to CNN.
The permitless carry legislation will go into effect July 1, 2023.
Donald Trump returns to New York to face criminal charges
Former President Donald Trump returned to New York on April 3, 2023, for his arraignment for charges related to hush money and falsifying business records, according to AP News.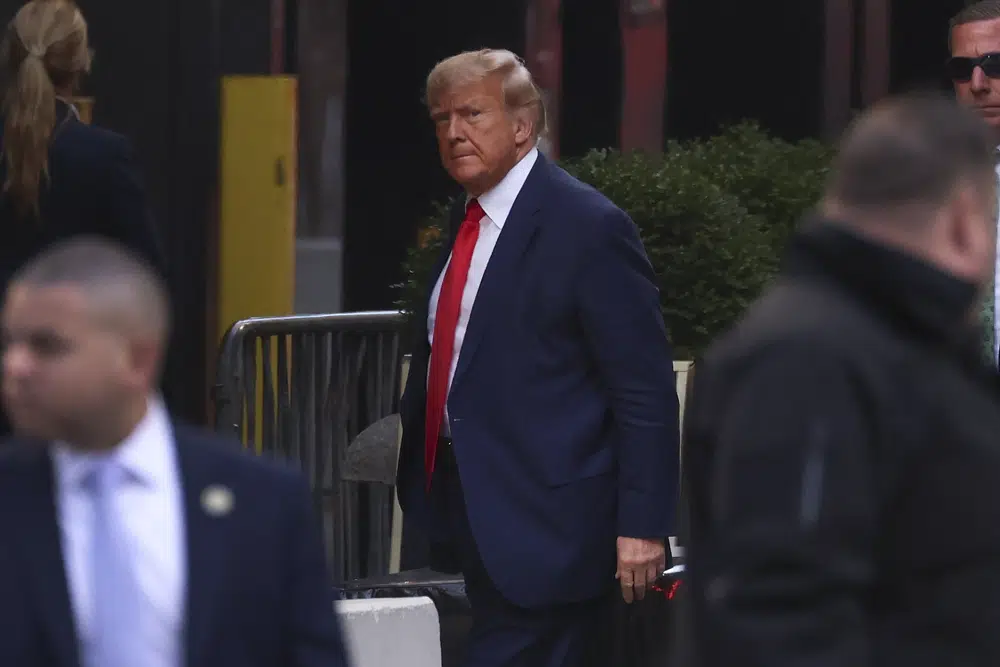 AP News reports that Trump's lawyers asked the judge who is overseeing the case to not allow any photo or video coverage of his arraignment in a Monday filing.
This is the first time a former president is facing criminal charges and the state of New York is preparing for potential protests with Trump's upcoming court appearance, according to The New York Daily News. 
"While there may be some rabble rousers thinking about coming to our city tomorrow, our message is clear and simple: control yourselves," Eric Adams, the mayor of New York City, said at a City Hall press conference on Monday.
The New York Daily News reports that there are dozens of reporters, videographers and photographers camped out for the former president's court appearance that will take place on Tuesday, April 4, 2023, at the Manhattan Criminal Court building.
NYPD officers said they will clear everyone out, including the press, from the Manhattan Criminal Court building at 1 p.m. as Trump is due at the courthouse at 1:30 p.m. with his arraignment set for 2:15 p.m., according to the New York Post.

Millions of people could lose coverage of Medicaid
The pandemic protections given to nearly 15 million people which required states to keep people on Medicaid is coming to an end, according to the The New York Times.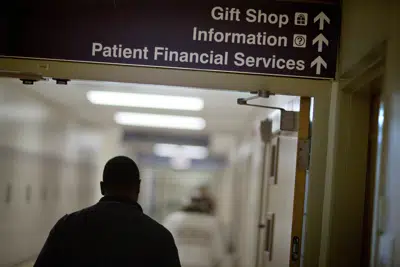 The New York Times reports that state officials could start to remove people who are not qualified for Medicaid now that the coronavirus relief package which served low-income people and provided them with health coverage during the pandemic, is no longer in effect.
The uninsured rate of the country had reached a record low partly because of that policy, but now the federal government is estimating that nearly 15 million people will lose health coverage in the coming months with around half of those being Black or Hispanic, according to the New York Times.
The New York Times reports that many people may begin signing up for private coverage through the Affordable Care Act's marketplaces, but there may be hundreds of thousands of people who have incomes too low to subsidize coverage through those marketplaces, but have an income too high to be eligible for Medicaid which would cause them to end up in a coverage gap.
The starting point for the unwinding of Medicaid coverage began on April 1, 2023, and the status of those who the state is uncertain about regarding eligibility will be mailed letters next month and will have until the end of June to complete renewal forms. If people miss the deadline then they will lose insurance, but can be re-enrolled if eligible, according to the New York Times.