TCU anticipates close game against Kansas
TCU isn't expecting a blowout Saturday when the Horned Frogs travel to Lawrence, Kansas – their out-of-state trip – to play the Kansas Jayhawks.
Since joining the Big 12, the Frogs have won all four meeting against the Jayhawks, all by 14 points or less.
Head coach Gary Patterson said Tuesday he is more worried about what his team does rather than what Kansas does.
"They're very physical on defense and they play very hard." Patterson said about Kansas.
TCU defensive end James McFarland said "KU always has a couple wrinkles when they play us."
Offensively, the Jayhawks have settled on sophomore Ryan Willis as quarterback over redshirt junior Montell Cozart, who started at the beginning of the season.
Patterson said the switch didn't force major adjustments in TCU's game plan. "They run the same offense with both guys," he said.
Defensively, the Horned Frogs are giving up 414.6 yards a game, coming in third for the Big 12.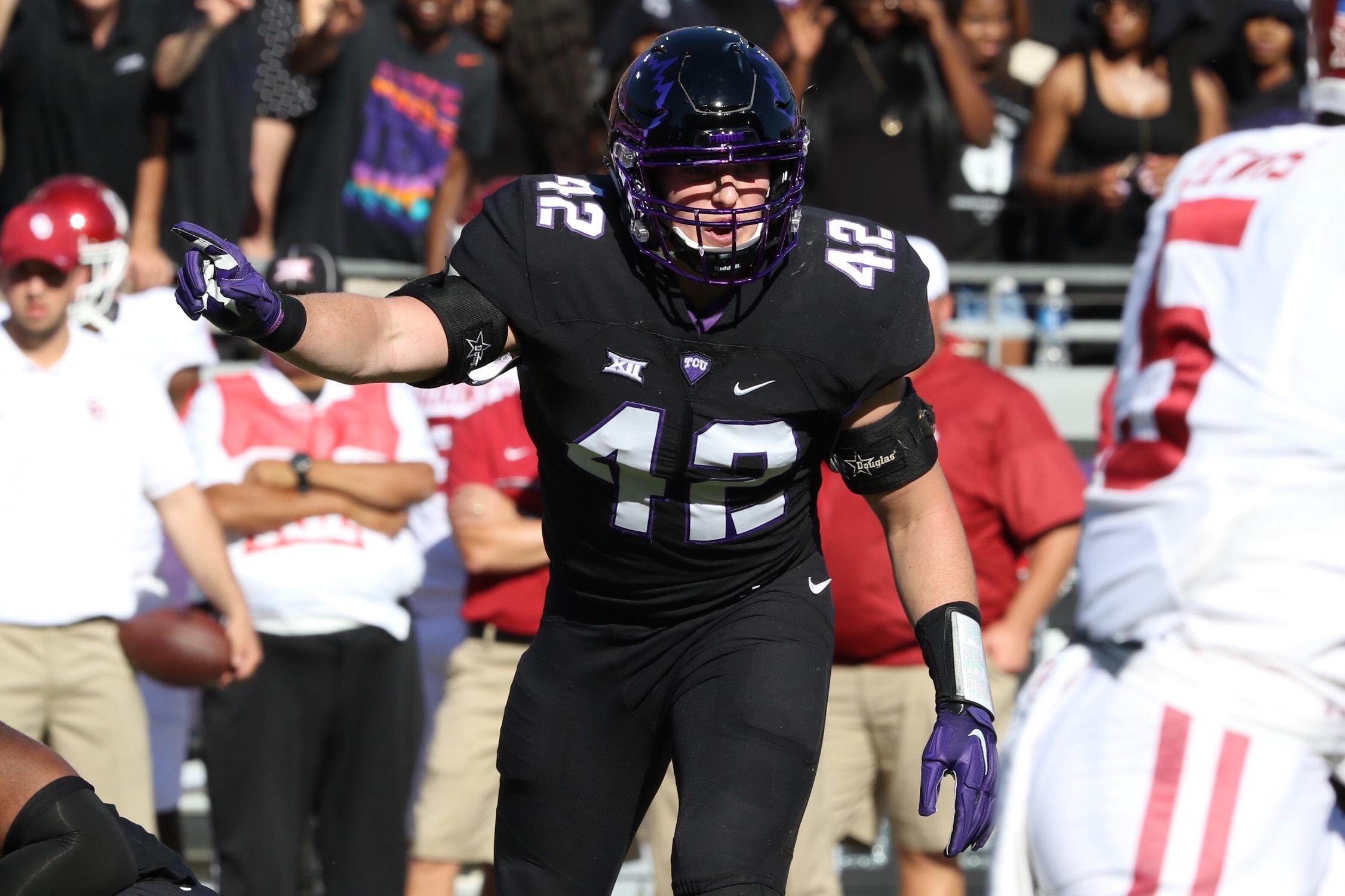 Patterson said uptempo offenses, at TCU and conference-wide, have led to inflated numbers in defensive yards allowed.
"We haven't been able to be as diverse as we'd like to be [on defense]," Patterson said, because speed of the games prevents substitution packages.
TCU kicks off in Lawerence against the Jayhawks at 11 a.m.