Teenage Global Innovator visits TCU for work on gender equality
TCU's Discovering Global Citizenship Initiative brought in a teenager this semester to discuss the need for gender equality worldwide. 
Chloe Reynaldo, 16, is a youth and gender rights activist from the Philippines. She spent last week at TCU engaging in classes and discussion with students, advocating for gender equality.
She was formally recognized as the 2016 Global Innovator at a luncheon and she also spoke at the FWISD Newcomer Academy on last Friday.
"When you're from a third-world country such as mine, a lot of the issues in our country come from poverty," said Reynaldo. "A lot of the gender equality issues come from poverty, such as the girls not being able to go to school or the girls being forced to stay home and take care of their siblings."
Reynaldo, who was accompanied by her mother, said traveling to different places around the world made her realize how different life is in the Philippines compared to the United States.
Discovering Global Citizenship brings one individual to campus each semester for multi-disciplinary curricular and co-curricular student engagement activities with the innovator, in addition to a sustainable project designed to further the innovator's work in their home country.
Reynaldo said she became an activist when she was 14 after she attended a seminar in her province. Her school asked a few representatives to go and she said they saw potential in her at the seminar. 
She said she tries to talk about the challenges she faces being a young activist. 
"The challenges would be the lack of authority you might have as a youth, especially when you're talking to adults and then they're thinking 'what authority or credibility do you have to be speaking on such subjects'," Reynaldo said. "Even when I'm talking to my peers since I'm not an adult they won't really listen to me unless I really prove that I know what I'm talking about."
Reynaldo was awarded a competitive grant organized by graphic design instructor Jan Marie Ballard.
Ballard said Reynaldo immediately stood out from the other applicants.
"She was so young and so well-spoken. I knew instantly she was the one we were looking for," Ballard said. "I contacted the United Nations to make sure she could travel here fine." 
Reynaldo judged an art exhibit the graphic design department put together. It featured 22 projects by female students in the Professional Recognition for Graphic Designers class. 
Reynaldo, who selected the top three projects, said she had a really hard time choosing the winner because they were all incredible to her.
"I'm an artist myself so I appreciated the techniques that they used," Reynaldo said.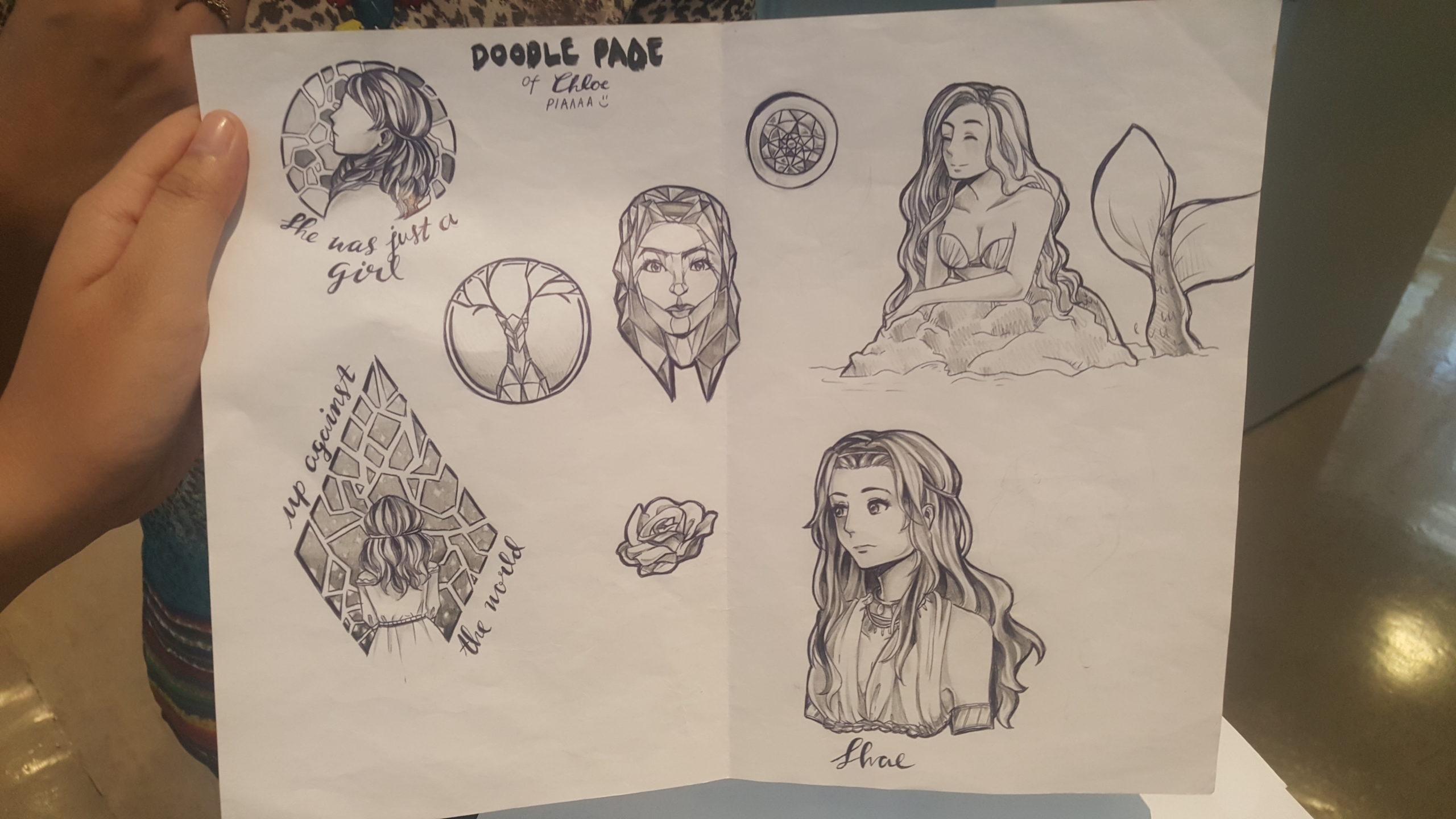 "The big factor was deciding how impactful it was, how passionate it was, and if it communicated the message easily and quickly enough — because you know teenagers have the attention span of goldfish," Reynaldo said.
Reynaldo is affiliated with the United Nations Population Fund (UNFPA) Asia-Pacific Regional Office, UNFPA Philippines and Y-PEER. Y-PEER is the umbrella organization for over 500 nonprofits and government institutions.
Being involved with such organizations has already given her other opportunities to travel around the world to share her message, she said.
Reynaldo was chosen by UNFPA Asia-Pacific as the youngest delegate and speaker at the International Women's Month Summit in Bangkok this past March, and she was also invited to the first-ever World Humanitarian Summit in Istanbul, Turkey in May.
She said there are still issues of inequality everywhere.
"You learn that the battle being fought in your country is not the only battle being fought. Women around the world are dealing with this issue,"she said.
Reynaldo said she hopes to inspire people of all ages and let adults know they can cultivate and motivate aspiring youth leaders like herself.
"I want youth to look at me and say, 'If she can do that, then I can, too,'" Reynaldo said. "I want adults to look at me and say, 'If she can do that, then my child can, too!'