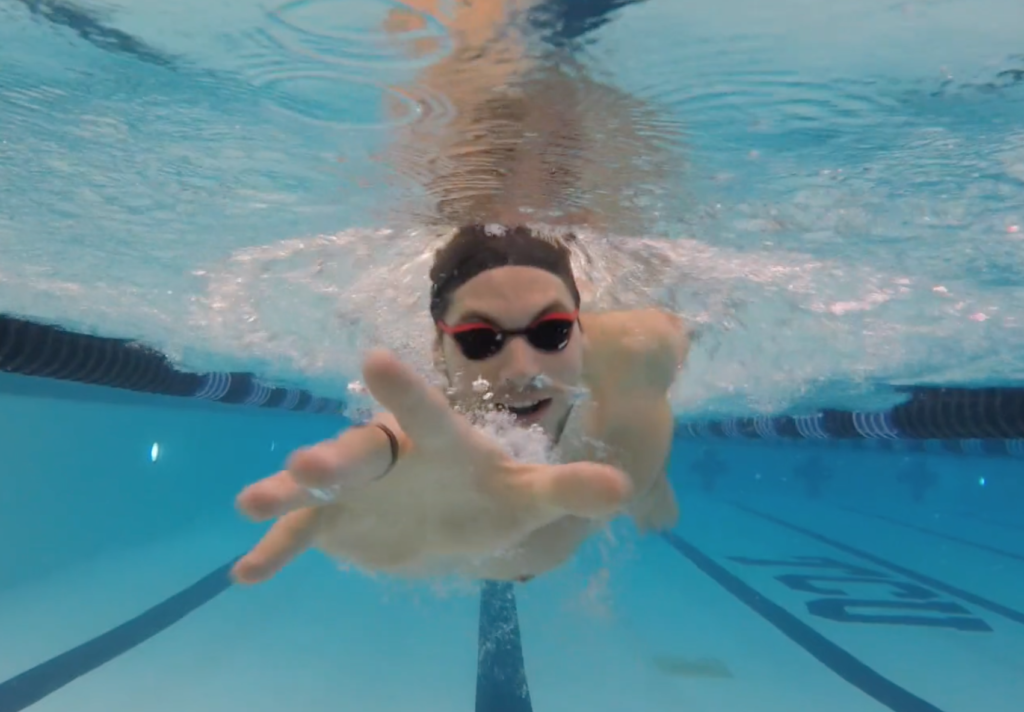 For many TCU students, this is their second semester of the year. For Dayne Odendaal, this is his first. The first-year transfer comes all the way from Durban, South Africa. The TCU swimmer and hopeful Olympian is living the dream of a Division 1 athlete.
"Coming [to TCU] is like a dream come true," Odendaal said. "There is a whole team dedicated to making sure you are the best athlete you can be."
In South Africa, the quality of the collegiate system is not as high as it is in America. School and athletics are often separated from each other, making it hard to pursue both simultaneously. Odendaal was not prepared to sacrifice his education or his swimming career. So, he got an agent to put a profile together and send his information out to a number of different colleges. TCU was one of them.
"It was an easy decision," Odendaal said. "TCU has a Division 1 program, it is in a competitive conference, and they've got all the facilities an athlete could possibly want."
Odendaal is majoring in business, yet he said he dreams of one day competing in the Olympics. Watching the 2004 South African swim team win Olympic gold inspired him to set goals just as high.
"The Olympics has always been the ultimate goal," Odendaal said. "That's the dream. I just have to put in the hard yards over the next few years and give it a shot."
The hopeful Olympian will be competing in the Big 12 Championships next week in Austin, Texas. He will swim the 200-fly and the mid-distance freestyle.