Remodeled sorority housing aims for 'feels like home' vibes
While the exterior of TCU's Greek housing has a cohesive style to match the rest of campus, each sorority was given the liberty to personalize its interior as it pleased with the help of alumni and other board members. 
TCU funded the majority of the project but allowed the chapters to purchase upgrades and personalize their houses with design elements.
Many sororities incorporated their traditions and symbols into their designs; Kappa Kappa Gamma is clad in blue and blue, two lions guard Alpha Delta Pi's entrance and Delta Gamma has an anchor rooted in their front yard.  
The new houses don't just have personal touches though, many sorority women living in the houses said the new open chapter rooms and kitchens have allowed bonding opportunities with sisters. This is something you don't get to do in a regular dorm, sophomore Kappa Alpha Theta member, Hailey Paul said.
"Theta's study room has comfy chairs and couches that are inviting and make all of us want to sit in there to have a social gathering to be able to help each other with school, as well as catch up on life," Paul said.
The chapter room is furnished with tables that allow Theta members to eat together like a family with comfortable couches nearby for sometimes watching a movie after dinner, Paul said.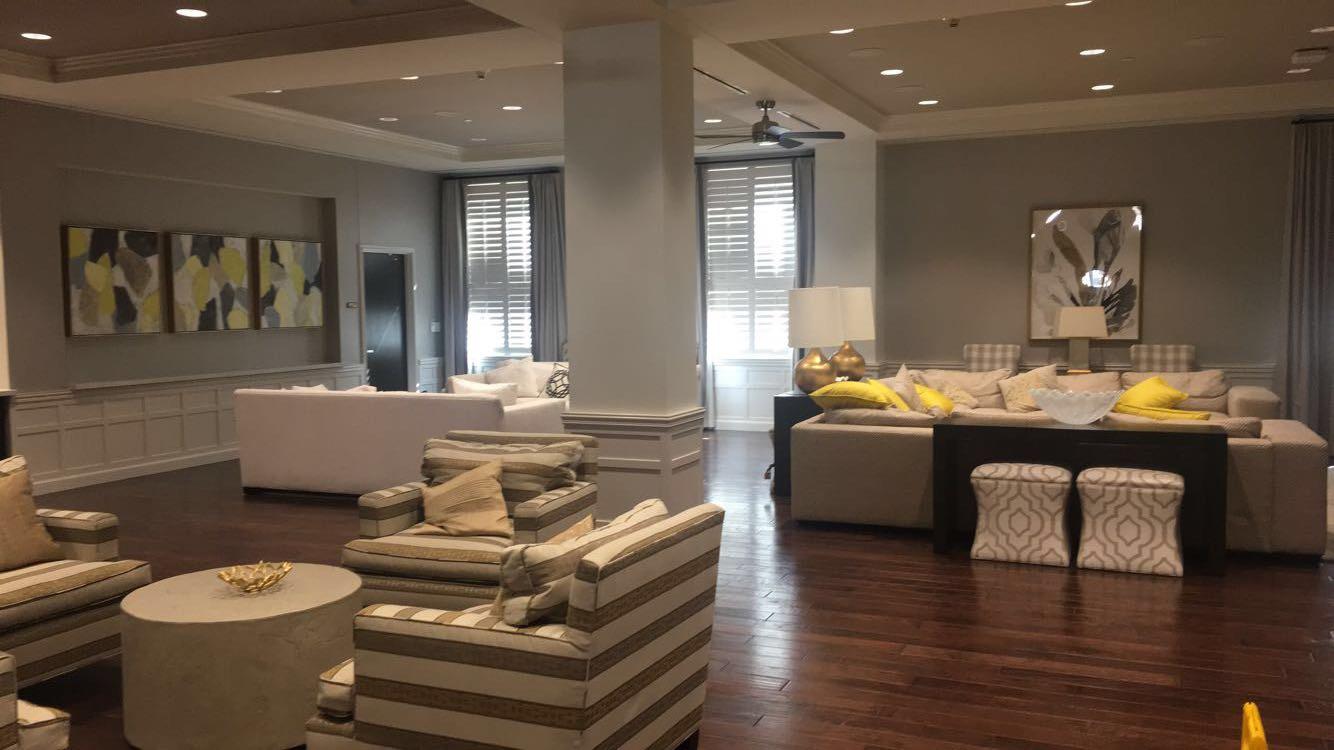 "Elizabeth White, the designer, was so cool and helped us make the chapter room super cute and welcoming," Paul said.
The chapter had a huge part in this project and is one of its biggest supporters, White said.
Over at the Delta Gamma house, there is a similarly positive response.
"Walking into the Delta Gamma house instantly feels like home," Sophomore Delta Gamma member Rachael Reinhert said. "There is a loving sense within the walls. The light pink brings friendship, peace while the blue brings trust. We share this space between the light cream walls as friends and as family."  
Delta Gamma received help from alumni member Lisa Ford to design the beautiful house they have now, said Reinhert. 
Ford said she enjoyed designing the interior to match the traditions and customs of this special group of women.