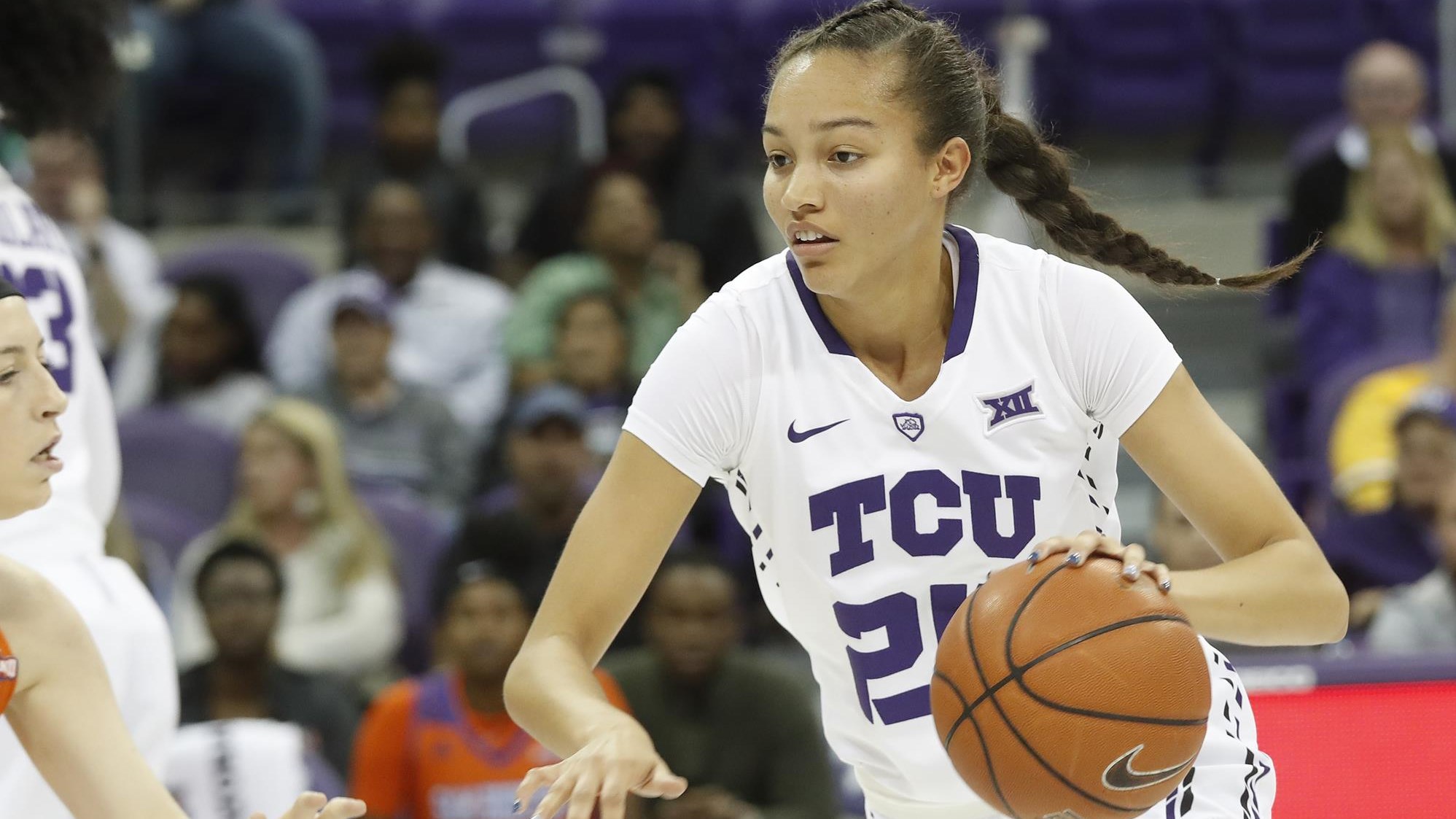 Twenty-one points from guard Kianna Ray along with a season-high 28 forced turnovers guided TCU women's basketball to a victory over Sam Houston State Thursday, 72-59.
Ray finished 7-10 from the field to go with five assists and three steals in the game. The Austin native eclipsed the 20-point mark for the third time in her career.
TCU made a statement early, as the Horned Frogs opened the game on a 10-2 run. The teams would battle back-and-forth for the rest of the half, and TCU went into the halftime break with a 34-26 lead.
Led by center Jordan Moore, the Horned Frogs dominated the third quarter, all but sealing a victory. TCU forced 11 turnovers in the third period and held SHSU to just 29.4 percent from the field.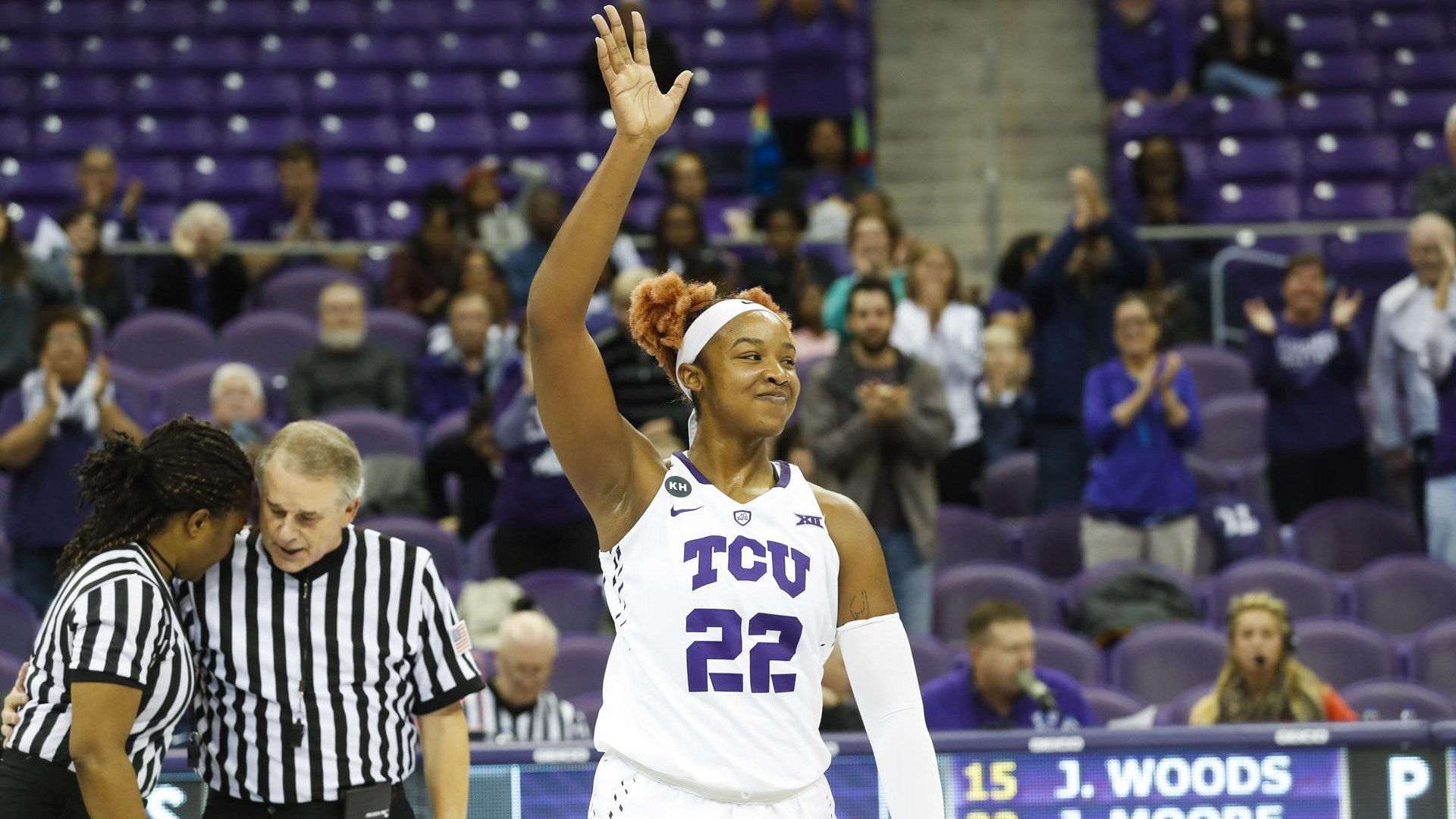 "We had to do our job defensively, and I'm really proud of the defense we put on the floor today," said head coach Raegan Pebley.
Moore finished with 19 points to go with a game-high 10 rebounds and three blocks.
The Horned Frogs cruised from there as all 12 players on the active roster saw the court and nine scored points.
Guard Lauren Heard finished with a career-high eight rebounds and five steals to lead TCU on the defensive side of the ball.
TCU's next matchup is scheduled for 2 p.m. on Dec. 29 against Alcorn State as part of their current six-game homestand.