Review: Gaga soars in 'A Star Is Born'; 'Shallow' may be the only Oscar the film earns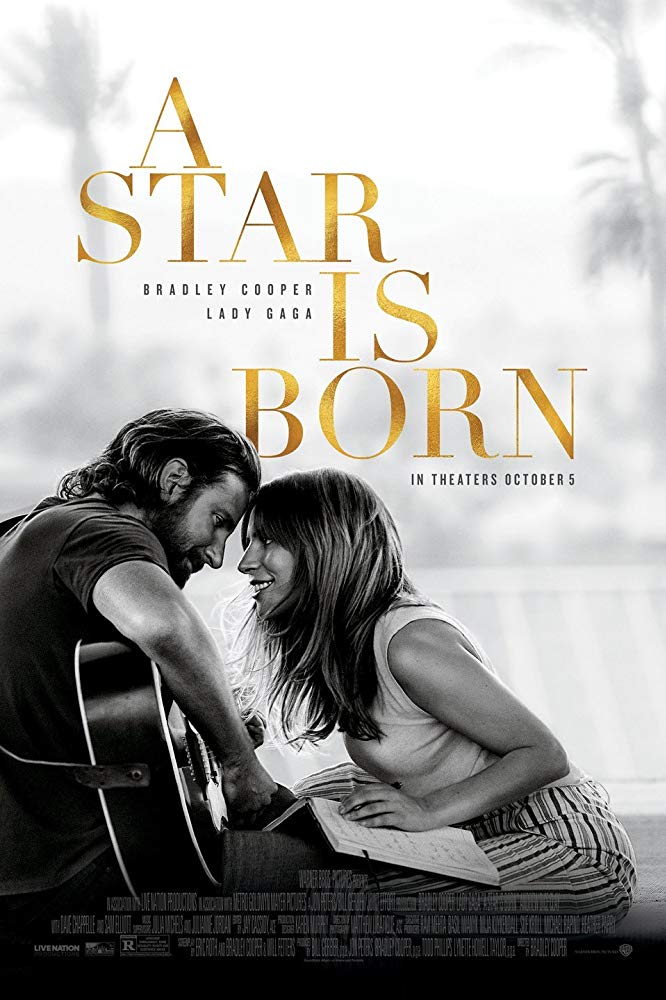 "A Star Is Born" has been recreated three times now, but still seems to receive clear recognition from the Academy and other moviegoers.

This adaptation takes on the story of Jackson Maine (Bradley Cooper), a singer who is battling with alcohol and drug addictions, who meets Ally (Lady Gaga), a struggling musician. He takes her under his wing and their mentorship blossoms into a romance. Together they go through the highs and lows of stardom.
Overall, the film was powerful. Cooper clearly had a vision for this adaptation and executed it in a proper manner. Character development is strong from beginning to end. Ally and Jackson's relationship is meaningful, but they aren't the only relationship that drives the storyline. Jackson and his (much older) half-brother Bobby (Sam Elliott) showcase a troublesome, yet important, sibling bond.

(Trailer courtesy of YouTube)

Lady Gaga's performance in "A Star is Born" is exceptionally beautiful. She is a power force in the industry and her chemistry with Cooper creates a dynamic duo. It's hard to say whether or not she will win the Oscar for Best Actress as sources believe Glenn Close will take in the victory for her performance in "The Wife." I do think that Gaga will come in a very close (no pun intended) second in the race, however. Gaga has said she would return to acting, and it will be fascinating to see what she does in the future.

In terms of storyline, the ending could be slightly shocking. There aren't any spoilers in this article, but anyone who has seen other adaptations of "A Star Is Born" may have an idea what to expect.

"A Star Is Born" may struggle to pick up some awards at the Oscars Sunday. "Shallow", however, will probably scoop up the Best Original Song award. With Gaga being the co-writer, she will be able to have the opportunity to make an acceptance speech. "Shallow" has won numerous awards already and it is well deserved, really.

While "Shallow" is so recognized, other songs stand out in the film too, including "Maybe It's Time", "I'll Never Love Again" and "Always Remember Us This Way."

Verdict: 9/10
The 2018 version of "A Star Is Born" is a film that shouldn't be ignored if you are still trying to catch up with films in consideration to win Academy Awards. While adapted from three previous versions, this film felt fresh, had phenomenal character development and produced beautiful content through shots and music.