What we're reading: House Democrats press on, Houston community remembers fallen officer
Speaker of the House, Nancy Pelosi, "doesn't care."
Nancy Pelosi said she's indifferent to the potential fallout from the ongoing impeachment inquiry into President Trump.
Concerns that the investigation could cause the Democratic party to lose the majority in the House was a hot topic of conversation throughout the weekend.
During an interview at the Texas Tribune Festival last Saturday in Austin, Texas, Pelosi said political repercussions are not the issue.
Instead, she stated that "our first responsibility is the Constitution."
Biden Family Probe
The former Ukrainian prosecutor-general said he sees no legal basis to investigate either Joe Biden or his son Hunter.
Yuriy Lutsenkoany said any possible crime "happened two or three years before Hunter Biden became a member of the board." Hunter Biden became director in 2014 while Joe Biden was vice president.
The comment comes in response to the recent efforts by President Trump to start just such an investigation, efforts that pushed House Democrats to launch an impeachment inquiry.
Sikh deputy fatally shot
Harris County's first Sikh sheriff's deputy died Friday after being shot during a traffic stop. Sandeep Dhaliwal was granted special permission to wear a turban and keep his beard to stay in align with his religious affiliation.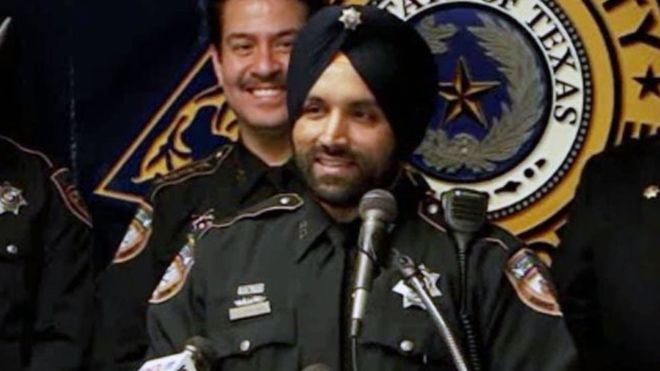 Houston Mayor Sylvester Turner said Dhaliwal was a "bold and groundbreaking law enforcement officer in the eyes of our county, our state, our nation and around the world."
Members of the community also shared memories of the officer.
A Harris County resident sent us a video of fallen Deputy Sandeep Dhaliwal.

"He laughed and joked with all of us, and left a bright impression on my son who is deaf," she said.

Deputy Dhaliwal is an incredible loss not only to our HCSO family but to the entire community. pic.twitter.com/EbsdFeeWXO

— HCSOTexas (@HCSOTexas) September 28, 2019
It's winter in Montana
Montana is in a state of emergency after an early snowstorm dumped more than three feet of snow throughout the state. The storm's strong winds downed power lines, wiped cell signals and created power outages.
The storm dumped 19 inches of snow in two days, breaking a record set in 1934 by more than 5 inches, according to Matthew Jackson, a National Weather Service senior meteorologist.
Montana Governor Steve Bullock declared a state of emergency Sunday. He urged citizens to stay safe and listen to local and state officials as the snowmelt "has the potential to cause flooding in some areas."