Men's basketball blows 15-point lead, falls in overtime to Clemson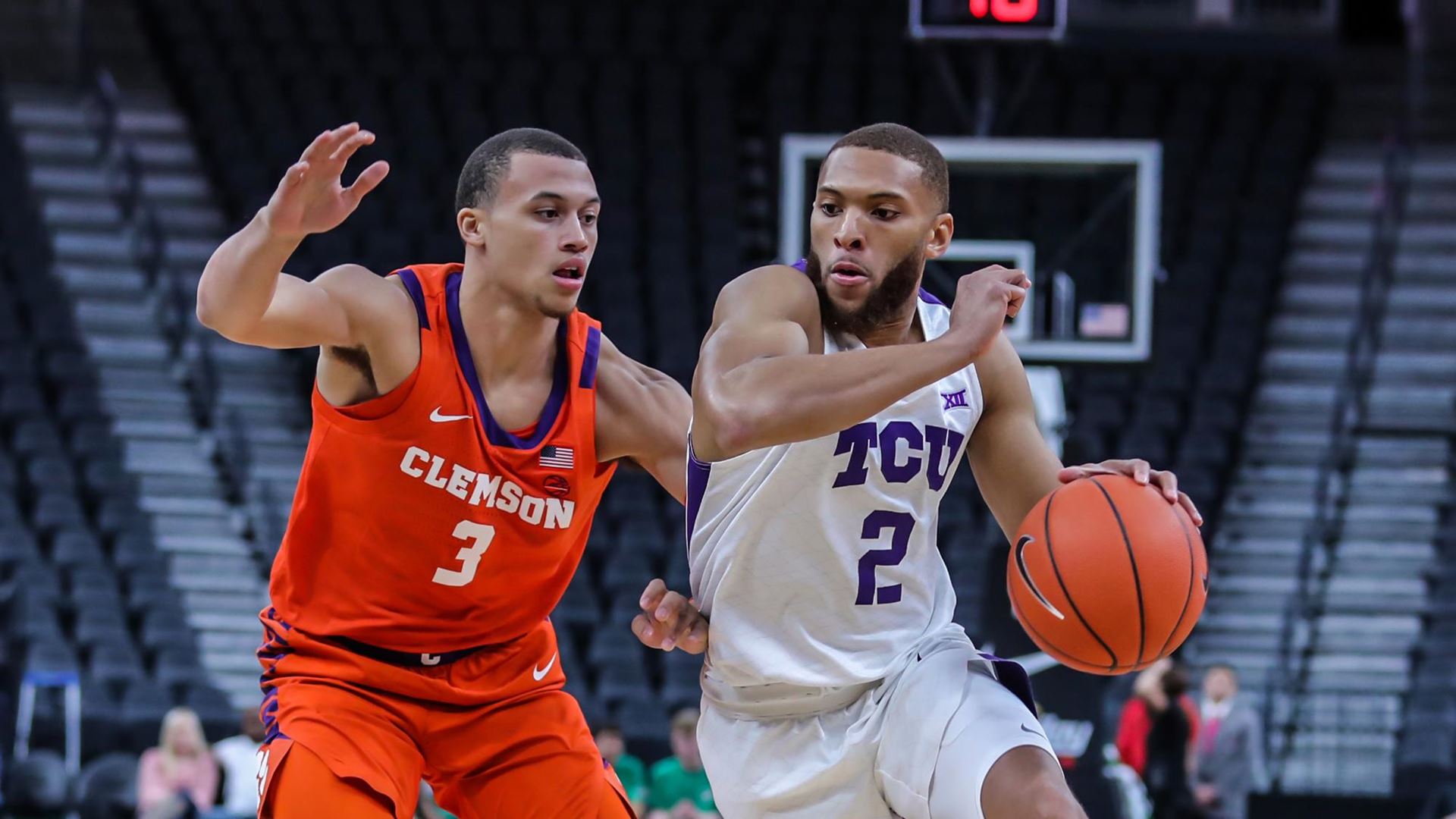 After leading by 15 points with 7:39 left in regulation, TCU men's basketball coughed up a 15-0 run to let Clemson force overtime, eventually falling 62-60 in the MGM Resorts Main Event.
The loss marks TCU's first of the year.
Along with being held scoreless, TCU committed eight turnovers in the last 7:39 of regulation alone.
With four seconds left and the score tied at 52, guard Desmond Bane had two free-throw attempts to win the game, but the senior missed both.
Clemson raced for a layup attempt at the other end before the buzzer, but center Kevin Samuel emphatically swatted it away to force overtime.
The Frogs' offense woke up in overtime, as there were six lead changes. The Tigers got a couple of late stops though, completing the comeback and advancing to the championship game.
Guard Edric Dennis finished with a team-high 18 points. Bane added 17 of his own.
TCU will finish their time in Las Vegas with a game against Wyoming. Tipoff is scheduled for Tuesday, Nov. 25, at 8 p.m.