Men's basketball moves to 9-2 after blowout of Lamar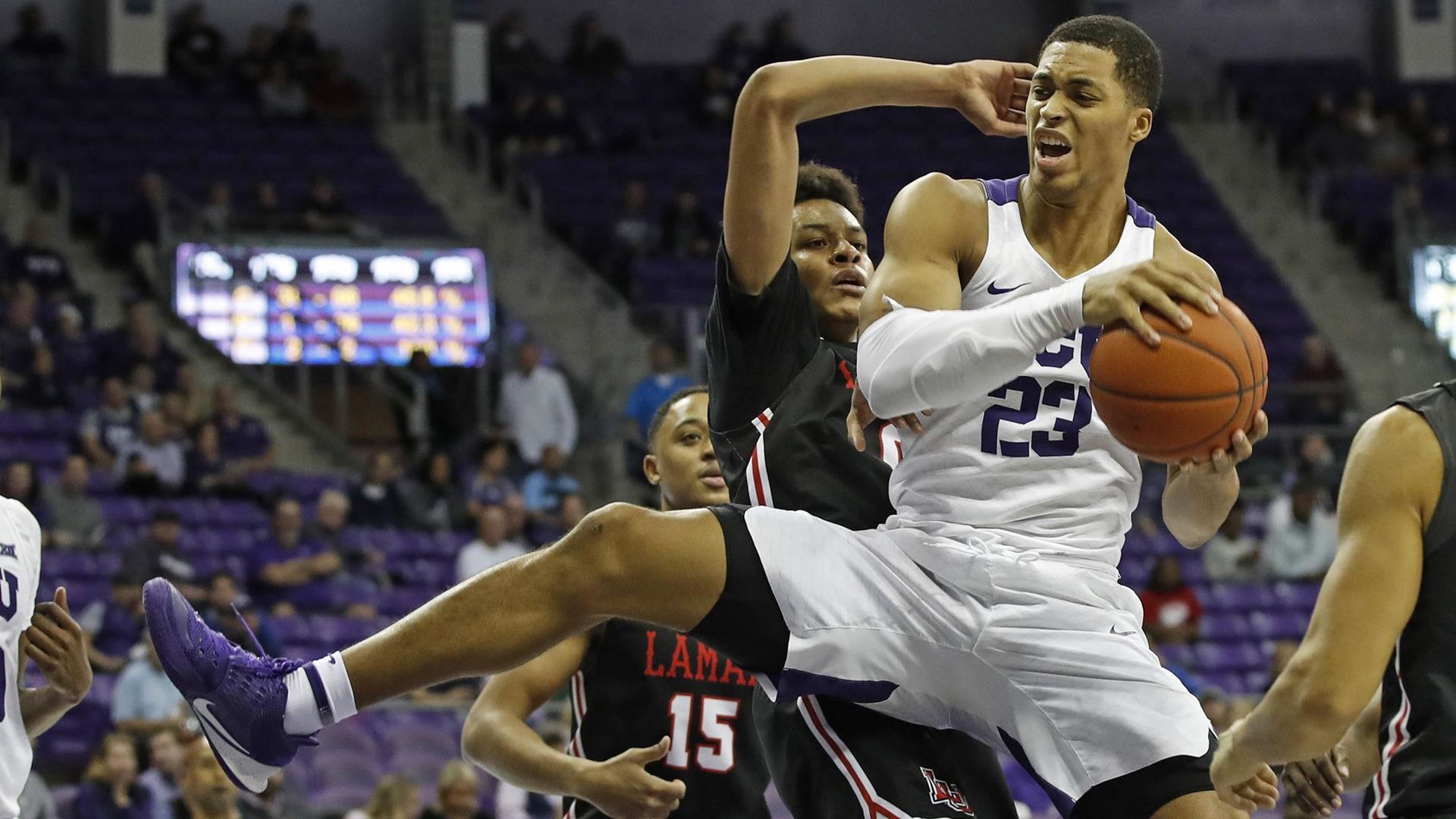 TCU men's basketball earned a resounding 79-50 win over Lamar on Saturday afternoon in Schollmaier Arena.
First-year guard PJ Fuller was instrumental in the Frogs' success, scoring a career and game-high 17 points on 7-of-9 shooting to go with five assists.
The game was close for all of eight minutes, with the Frogs closing out the first half on a 29-5 run to blow the game wide open.
Along with strong offensive play, TCU was playing well on the defensive end of the court, holding Lamar to 28% shooting in the first 20 minutes.
The second half was no different, as the Frogs made it rain from behind the arc and kept the Cardinals locked down on defense. Lamar did not score for the final 4:30 of the game.
TCU made 13 three-pointers as a team in the contest, shooting a collective 44.8% from behind-the-arc.
Guard Edric Dennis Jr. went 4-for-5 from deep for TCU, scoring 14 points overall.
Joining Fuller and Dennis in double-digits were guard R.J. Nembhard and center Kevin Samuel. Nembhard scored 13 points to go with nine assists and seven rebounds, while Samuel recorded his sixth double-double of the year behind 10 points and 11 rebounds.
The Frogs will have the week off before facing No. 23 Xavier at home next weekend as part of the inaugural Big 12/Big East Battle. Tip-off at Schollmaier Arena is scheduled for 4 p.m. Sunday, Dec. 22 and will be televised on ESPN2.