COVID-19 changes TCU students' religious practices
Jewish and Catholic students organizations have moved their events online to meet safety guidelines.
TCU Hillel, the Jewish student organization at the university, was unable to have an in-person event on Rosh Hashanah due to COVID-19, said Cosette Hidalgo-Murra, the club's vice president.
"There are lots of things we could be doing," said Hidalgo-Murra about the upcoming Yom Kippur and Sukkot holidays.
TCU Hillel would normally host tabling and club events for their members and other TCU students, but they are unable to do so this year due to COVID-19 restrictions on campus, said Hidalgo-Murra.
The Centers for Disease Control and Prevention (CDC) considerations for communities of faith include promoting healthy hygiene practices, wearing masks, intensifying cleaning, disinfection and ventilation of the facility, and practicing social distancing.
TCU Catholic, the Catholic student group, along with the Brite Divinity School, has started live streaming their masses that would have normally been held in Robert Carr Chapel.
Read more: Pets blessed virtually and in-person during Blessing of the Animals
In-person mass moved from the chapel to the TCU Catholic Newman Center on West Berry Street due to COVID-19 restrictions, according to TCU Catholic.
"I feel like I should be allowed to go to church if the CDC regulations are followed," said Sophia Clemente, a junior English major and a Roman Catholic.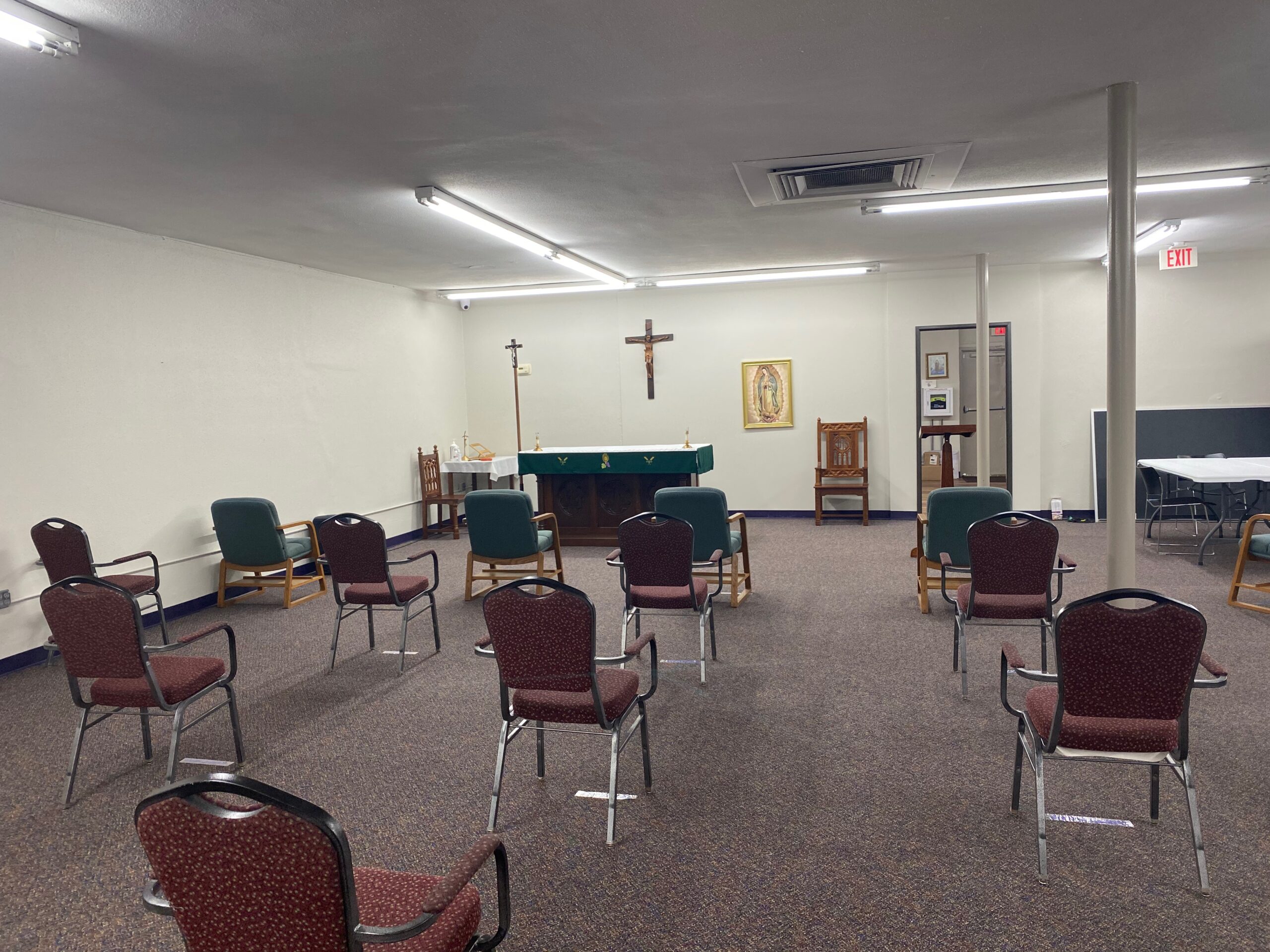 According to a new Pew Research Center survey, 79% of Americans said houses of worship should be subject to the same social distancing rules as other organizations.
"Online services are hard because there is no in-person feel with the community," said Garret Davis, a junior strategic communication major.
The chapel has a capacity of 40 people, while the Newman Center can host around 100 students for Mass during its two Sunday services, said Gabe Gutierrez, TCU's campus minister.
Religious services were included in the expanded definition of essential services in April 2020 in Fort Worth, according to the City of Fort Worth.
The "Houses of Worship" guidance recommends protocols such as disinfecting frequently touched surfaces and making hand sanitizer available to attendees.