What we're reading: COVID-19 hospitalizations hit new high, Republicans gain ground in Senate
U.S. sees record COVID-19 hospitalizations
COVID-19 hospitalizations in the U.S. hit an all-time high Tuesday with 61,964 people hospitalized, according to NBC News.
Colder weather driving people indoors in addition to pandemic fatigue have created a "perfect storm" for the spread of the virus, said epidemiologist Dr. Michael Osterholm.
With the current number of daily cases in the U.S. close to 150,000, Osterholm said to "get ready" for 200,000 or more cases a day.
Projections indicate the U.S. could see more than 20 million COVID-19 cases by Christmas if current infection rates continue.
Osterholm, who was recently named to President-elect Joe Biden's COVID-19 task force, said the "darkest weeks of this pandemic for us" are still ahead.
Republicans gain ground in race for control of U.S. Senate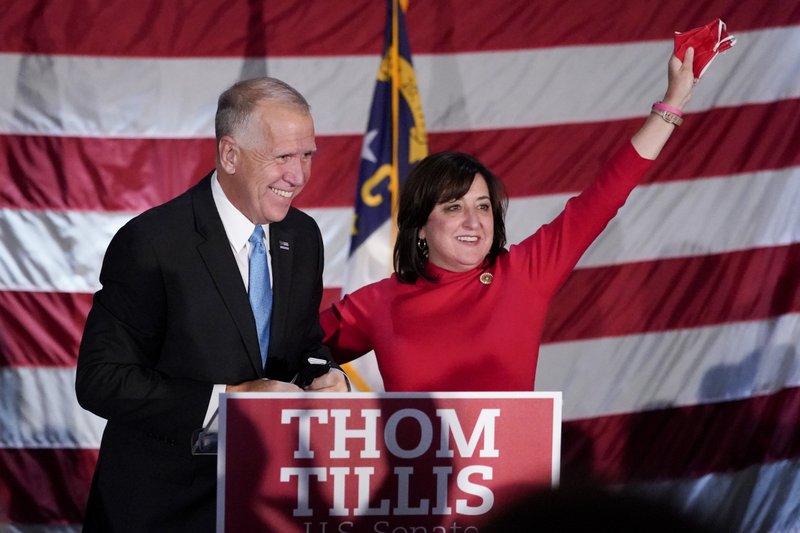 Republican Senator Thom Tillis won re-election to the U.S. Senate in North Carolina on Wednesday after defeating Democratic challenger Cal Cunningham, according to the New York Times.
Tillis won the election by just under 100,000 votes, in what was the most expensive Senate race in U.S. history.
Democrats were hopeful to flip Tillis' Senate seat blue this year to bolster their chances of gaining the Senate majority. To much relief of Republicans, Tillis' win gave them 50 Senate seats compared to Democrats' 48.
Tillis' win brings heightened importance to the two Georgia Senate runoffs in January. A clean sweep in Georgia for the Democrats could hand them a working majority. Republicans are hopeful for both Senate wins in what has been a stronghold state for the party historically.
All eyes are now on Georgia, as both parties have already poured tens of millions of dollars into the two senate runoffs.
Biden calls President Trump's failure to concede the election an "embarrassment"
In remarks to the nation Tuesday, President-elect Joe Biden called President Trump's failure to concede the election an "embarrassment," according to ABC News.
"I just think it's an embarrassment, quite frankly. How can I say this tactfully? I think it will not help the president's legacy," Biden said.
Biden mentioned he has not spoken with President Trump since the election but said "Mr. President, I look forward to speaking with you."
The president-elect also spoke of the need for "unity" in the country, a theme that was central to his campaign.
"I believe we can pull the country out of this bitter politics that we've seen for the last — last five, six, seven, years," Biden said.
Tuesday was the first time Biden has taken questions from reporters as president-elect.