Fortune a reality for alumna after winning "The Amazing Race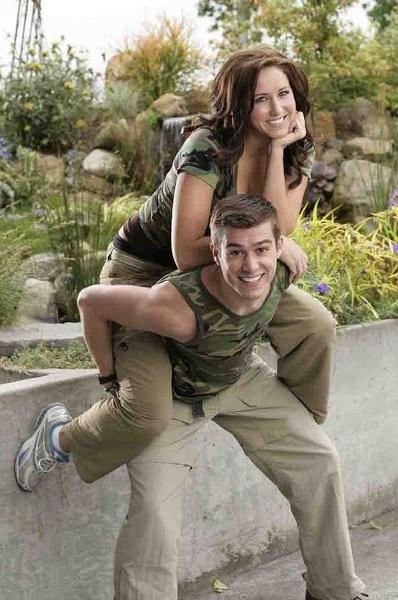 Published January 16, 2009
As a teenager, TCU alumna Starr Spangler and her brother Nick Spangler would watch every episode of the CBS reality show "The Amazing Race" together. Now 22 years old, Starr Spangler has competed in and won the race, and had viewers just like her hanging on the edge of their seats.
Starr Spangler said, like many things she does in life, applying for the race was quite spontaneous. When Starr Spangler turned 21, the minimum age required for the show, she looked online and the applications were due in a week.
Starr Spangler said she thought to herself, "Hey, it's now or never." She said she called Nick, who she knew would be a fantastic teammate, and they got their application and video together within the week.
After several callbacks and rounds of application processes, they were in.
But with a torn MCL, a major ligament of the knee, Starr Spangler said she could not prepare physically for the race as much as she wanted. However, she said she could mentally prepare by doing things from studying languages and currencies of different countries to basic geography.
The first leg of the race brought them to Brazil, where Starr Spangler said she recalls the most physically daunting task of the entire race: moving an 800-pound boat from one side of the beach into the water by rolling it on logs.
The brother and sister duo won this contest as well as six others challenges, including the finale in Portland, Oregon. Starr Spangler said she remembers being in the taxi on the way to the finish line and knowing they were going to win.
"You are racing for a million dollars so it's very stressful," Starr Spangler said. "The luck that occurs in the race is incredible. A lot of it is skill and doing what you can do to move forward, but then there comes a point where you can't do anything."
In addition to luck, Starr Spangler said her and her brother's relationship as siblings is what gave them an advantage over the other teams.
"We are best friends," she said. "We really balance each other out. Our characteristics are very different. It definitely gave us the edge because we are brother and sister and didn't fight once on the race. Family going in and family going out."
Their father, Jim Spangler, said watching his children compete was nerve-racking, but he was proud of how well they worked together and what they were able to accomplish at such a young age.
While attending TCU, Starr Spangler was also a cheerleader for the Dallas Cowboys. She said cheerleading was something she wanted to do since she was a young girl, and it became her social atmosphere in place of a sorority.
Jessica Skillman, a fellow education major who graduated in the same class as Starr Spangler, said she remembers her practicing with the Dallas Cowboys Cheerleaders until 10 or 11 at night and still being prepared for class the next day without complaints.
"I've never met anybody as determined as her," Skillman said. "If she wanted to do something, she would just do it."
Starr Spangler said she is currently working at a medical research center for children as an analytical behavior analyst in Manhattan, New York. As for the million dollars, she said she is waiting until she finds a project she would like to spend the money on. She said she would also like to continue traveling and seeing more of the sites she only raced by in the contest.
Out of all her experiences, from balancing school and cheerleading to racing around the world with her brother, Starr Spangler said the most important thing she learned was to try.
"Nothing is unattainable," she said,"If you apply yourself, you can do whatever you want to."