A new initiative is encouraging TCU students, faculty, staff, alumni and friends to use social media to recognize acts of generosity and service by Horned Frogs.
Frog It Forward is an Student Development Services initiative partnered with the Chancellor's Leadership Program. The initiative, that debuted this semester, is a senior legacy project centered on serving the community.
Kyle McLaughlin, a senior mechanical engineering major, and Jordan Hamilton, a senior marketing major, are spearheading the initiative.
Examples of "frogging it forward" include paying for someone's coffee, supporting TCU athletics, volunteering at a non-profit organization in the Fort Worth community and tipping waiters and waitresses.
"We're trying to make TCU students promote what they're already doing," McLaughlin said.
Last spring, McLaughlin and Hamilton brought their idea to Rachael Capua, the assistant director of the sophomore and junior year experience.
"Anything really is considered frogging it forward," Capua said. "Anything that we can do as a TCU community to help share with others about why that giving-back lifestyle is a part of what we do – as a culture, as a university – is the goal."
Capua said when people see someone frogging it forward they post it on social media with the hashtag #FrogItForward to inspire other students on campus.
"A lot of student organizations and departments are already doing these things to give back and impact the campus and community," Capua said. "It's just identifying it as a sense of culture and community as the Frog It Forward initiative."
TCU programs such as Connections, Orientation and campus tours have already adopted the idea.
Hamilton said the initiative lives up to the "responsible citizen" portion of TCU's mission statement.
"I think being generous to people is a responsibility of society," Hamilton said. "It'll give people a reminder that being kind to people shouldn't be taken for granted. It should be something that you continuously try to do."
Aubree Hutchison, one of the organization liaisons for Frog It Forward, said the program will help students connect to one another.
"This is a way for students to have a connection to other students rather than a higher power saying, 'This is what we want you to be. Here's our mission statement,'" Hutchison said. "Frog It Forward is more like, 'We as students want to be this way. Let's create this culture.'"
McLaughlin said he and Hamilton designed the program with the junior class in mind. He said they wanted to try and get them back onto campus and helping the community.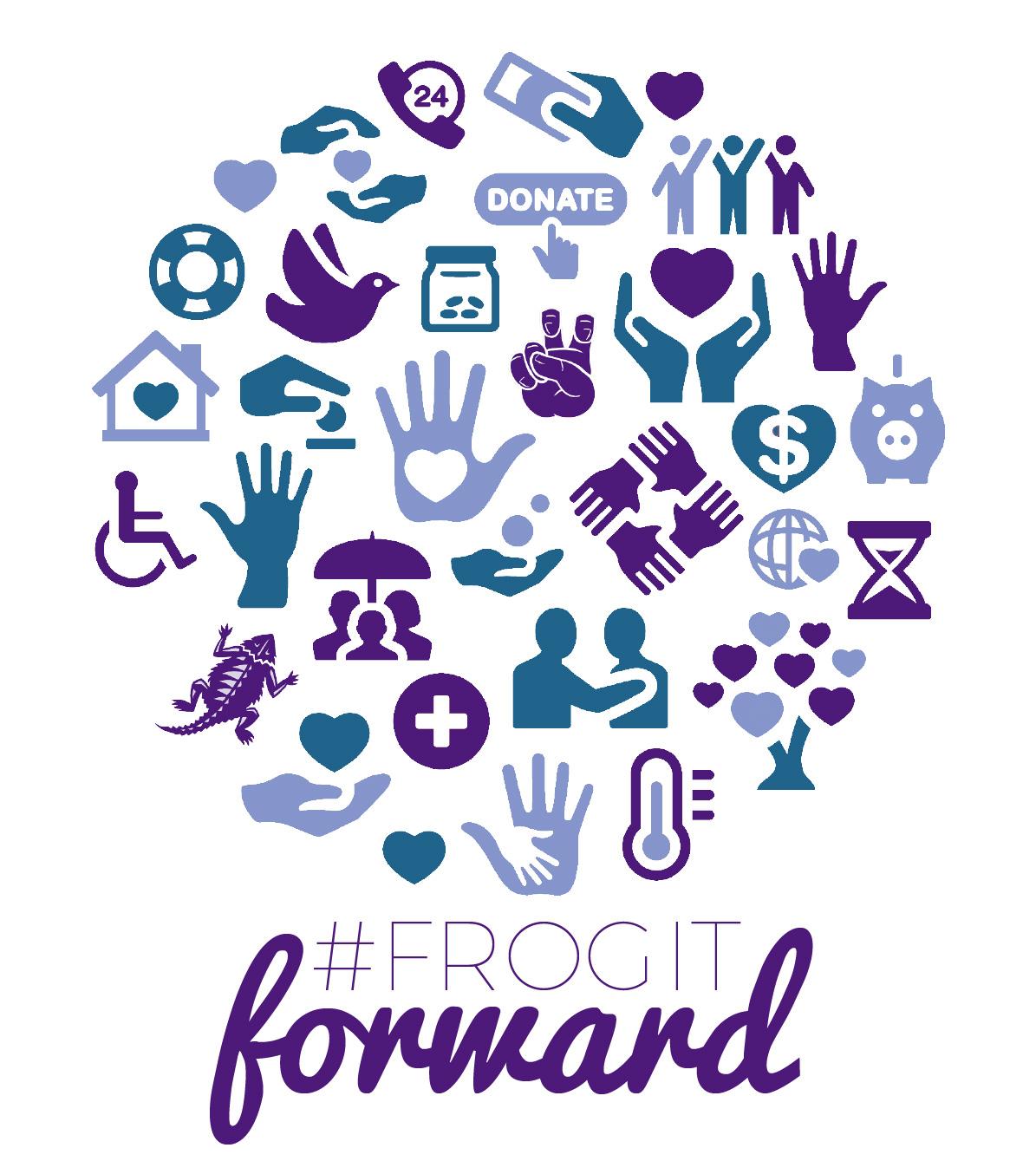 "I think this is going to be a really cool opportunity to highlight the good that Frogs are doing while expecting nothing in return," McLaughlin said.
Frog It Forward is joining in organized activities this semester, including Saturday's Trinity River Trash Bash, Fresh Check Day on Sept. 29, the Volunteer Fair on Sept. 30 and the 15th anniversary of LEAPS on Oct. 24.
To learn more, check out the initiative's website here.