TCU leads Prairie View A&M 26-23 at halftime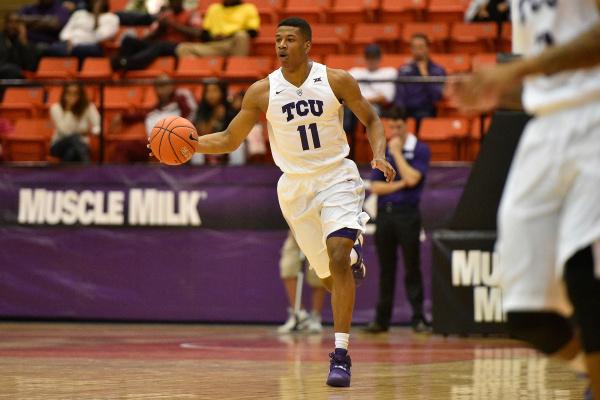 Published December 11, 2015
The Horned Frogs lead the Prairie View A&M Panthers 26-23 at halftime at the Wilkerson-Greines Activity Center in Fort Worth Friday evening.
Sophomore forward Vladimir Brodziansky led the scoring effort for the Frogs in the first half with eight points. Brodziansky was a perfect 3-3 from the field, including one three pointer. Forward Admassu Williams led the way for the Panthers in the first half with eight points as well.
It was a slow start for both sides, as the Frogs (4-4) were tied with winless Panthers (0-7) at only nine points apiece 10 minutes into the contest. The Frogs shot 35 percent from the field in the half, while the Panthers shot a mere 21 percent. The Panthers have yet to win a game this season, entering the contest at 0-7 on the season.
Free throws continued to be a struggle for the Frogs in the half, only converting on 11 of 18 attempts. The Panthers, meanwhile, made 91.7 percent of their free throws, going 11 for 12.