Women's tennis sweeps Middle Tennessee State University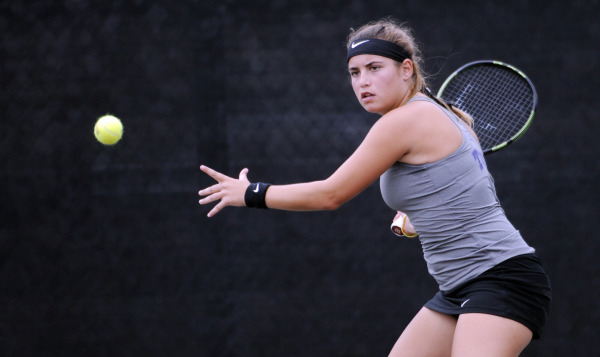 No. 22 TCU women's tennis was looking to bounce back from their first loss last weekend.
The Frogs not only swept Middle Tennessee State University, but they held onto their perfect record against the Blue Raiders as they played host to them Friday afternoon.
The Frogs have faced MTSU four times in program history and, after today, the Frogs improved their record to 4-0.
TCU quickly gained momentum as junior Seda Arantekin and freshman Marie Norris took a 6-1 victory early against the Blue Raiders in their doubles match. Redshirt junior Caroline Wegner and junior Olaya Garrido-Rivas clinched the doubles point for TCU as they won their match over MTSU 6-4.
Harrison-Rivas made the match 2-0 for the Frogs after winning her singles sets 6-0 and 6-4.
Wegner followed suit, but the game-clinching match came from Norris, who closed out Darya Shulzhanok 6-3 and 6-4.
TCU finished the night 7-0.
The Frogs return to action on Feb. 13 when they take on Stanford in Palo Alto, California.