Beyoncé sparking discussions on race; students offer their takes
This February, music is speaking louder than words.
Bold performances from Beyoncé and  Kendrick Lamar have spurred conversations on TCU's campus about race and its role in music.
Beyoncé's latest music video, released a day prior to her halftime performance of the song at the Super Bowl, received both criticism and praise for her homage to the African American struggle.
The video for the song "Formation" features impactful images of Beyoncé on top of a police car submerged in water, an homage to the aftermath of Hurricane Katrina, Southern plantation imagery, as well as a wall graffitied with the words "Stop Killing Us", and policemen surrendering to an African American boy.
This imagery surprised and sometimes offended Beyoncé fans, but TCU students like Clémence Paiement were pleasantly surprised.
"I think that white people got kind of confused because Beyoncé has been doing music that touches more people that doesn't focus on the black people," Paiement said. "For me it's like a new Beyoncé."
Her Super Bowl performance of the song "Formation" received backlash for the costumes that resembled that of the Black Panther Party. The party dates back to 1966, as a revolutionary black nationalist and socialist group known for armed controversy  and raising awareness about police brutality.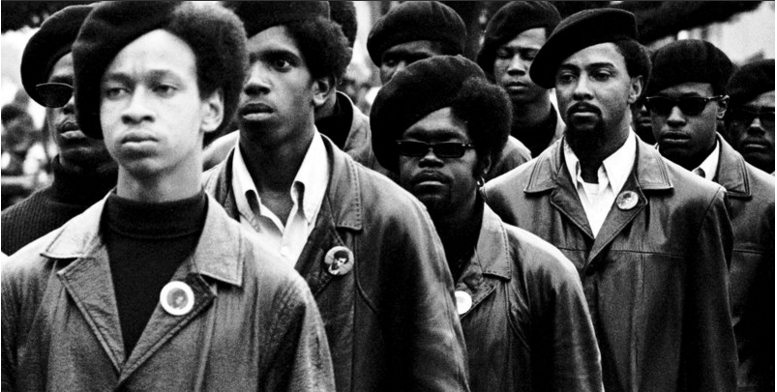 Junior Judy Emiodi said she liked that Beyoncé used her platform to create something powerful.
"She's one of the most influential musicians of our time right now," Emiodi said. "Not only did she verbally sing her song but she also used visuals."
Like Beyoncé, Kendrick Lamar used visuals during the Grammy's to depict his point of view.
Kendrick Lamar started his Grammy performance in chains and his band behind bars– allegedly signifying the chains of slavery and incarceration rates among African American men.
First-year Sam Luke said the imagery from Lamar's performance resonated with him, and was reminiscent of a similar music video by Michael Jackson.
"I've never seen anything like that done at the Grammy's. When he came out with the chained handcuffs and wore the blue on blue– that really popped out to me."
Other students on campus said all of Kendrick Lamar's songs are just as empowering as his performance at the Grammys.
"When it's all said and done he will have contributed so much not only to music but to society as a whole  even making younger listeners feel empowered," said sophomore George Chumas.
While some voiced positive responses, other students were more hesitant to share dissenting opinions about artists using their platform to send a message about the black  experience.
Abel Perez-Arita agreed with the majority of students interviewed that music was a good way to share important social commentary.
"Hopefully we get more activists in the media who want to represent what's actually happening in the world rather than coating it with a soft fabrication of what we "should" be believing as opposed to what actually is happening."