Wife of famed pianist pleads not guilty in daughters' deaths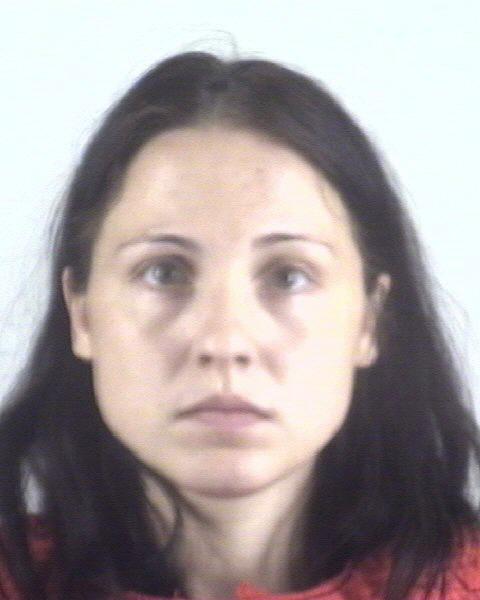 FORT WORTH, Texas (AP) — The estranged wife of an internationally known pianist pleaded not guilty Wednesday to charges that she killed the couple's young daughters at their Texas home.
Sofya Tsygankova entered her plea during a brief court appearance in Fort Worth. Her arraignment came one day after she was charged with capital murder in the deaths of 5-year-old Nika Kholodenko and 1-year-old Michela Kholodenko.
Tsygankova was a temporary part-time worker employee at TCU, according to an email from TCU spokeswoman Holly Ellman. She said Tsygankova was hired in February 2016, and the last day she worked was March 16.
Ellman said TCU does not comment on personnel matters.
Vadym Kholodenko, a winner of the prestigious Van Cliburn International Piano Competition, discovered his daughters' bodies March 17 when he arrived at the home to take them to school. Arrest affidavits say the girls were found dead on beds.
A pillow partially covered the head of the youngest child, but police Cmdr. David Babcock said Wednesday that investigators haven't determined whether the children had been smothered. He said that determination would be made by the Tarrant County medical examiner's office.
Online records for the office indicated Wednesday only that the children died of "homicidal violence" and that autopsies are pending.
Tsygankova was kneeling on the floor wearing a blood-stained nightgown and "rocking back and forth," the affidavits say. She had wounds on her wrist and chest, and a butcher knife was found near the home's patio.
At one point she asked investigators, "Did I do anything bad to my kids?"
An empty bottle labeled with her name and the anti-psychotic drug quetiapine was found on the kitchen counter, police said. Authorities later learned she had visited a mental health facility the day before.
Tsygankova was first taken to a Fort Worth hospital, where, according to affidavits, she told police she remembered putting her 5-year-old daughter to sleep and seeing her 1-year-old daughter asleep in her crib. She also told police she remembered taking pills and believed she hurt herself with a knife.
Tsygankova was booked Tuesday into the Tarrant County jail.
In a written statement, her attorney, Joetta Keene, declined to comment on the specific allegations of the affidavit. "This is, no doubt, a very heartbreaking case for everyone involved," she said.
The Ukrainian-born Kholodenko beat nearly 30 finalists from 12 countries to win the Van Cliburn International Piano Competition in Fort Worth in 2013. He and Tsygankova were married in 2010 and filed for divorce last year. Kholodenko no longer lived at the home with Tsygankova and their daughters, but routinely picked up the children from the home in the mornings.
The girls were buried Monday at a private service.
On Tuesday evening, mourners gathered at Arlington Heights United Methodist Church to remember the girls.
"In times like this, we seek answers for how something so terrible could happen," the Rev. Mary Spradlin said. "It is profoundly unsatisfying to know there are no clear answers. There are some questions we will never be able to answer."
Near the end of the church gathering, Kholodenko played a movement from Brahms' Piano Quartet No. 3 with three string players from the Fort Worth Symphony.
Copyright 2016 The Associated Press. All rights reserved. This material may not be published, broadcast, rewritten or redistributed. Reporting from TCU 360 has been included in this story.