'Lonesome Dove' cast reunites after 27 years
It's been 27 years since "Lonesome Dove" premiered on CBS, and the cast and crew reunited in Fort Worth as part of The Lonesome Dove Reunion and Trail.
The reunion features a series of exhibitions and meet-and-greets that celebrate the popular Western miniseries.
"Lonesome Dove," based on Larry McMurtry's novel, is about aging Texas rangers Cpt. Woodrow Call and Cpt. Augustus McCrae, who brave the open plains to herd a team of cattle from Texas to Montana.
The series won seven Emmys and two Golden Globes in 1989 (including Best Miniseries and Best Actor) among other awards.
TCU hosted a panel of actors featuring Robert Duvall, Ricky Schroder, Chris Cooper and Danny Glover, who talked with executive producer Suzanne de Passe about their roles and the Western epic's enduring legacy.
For more pop culture news, check out the latest episode of The Leap.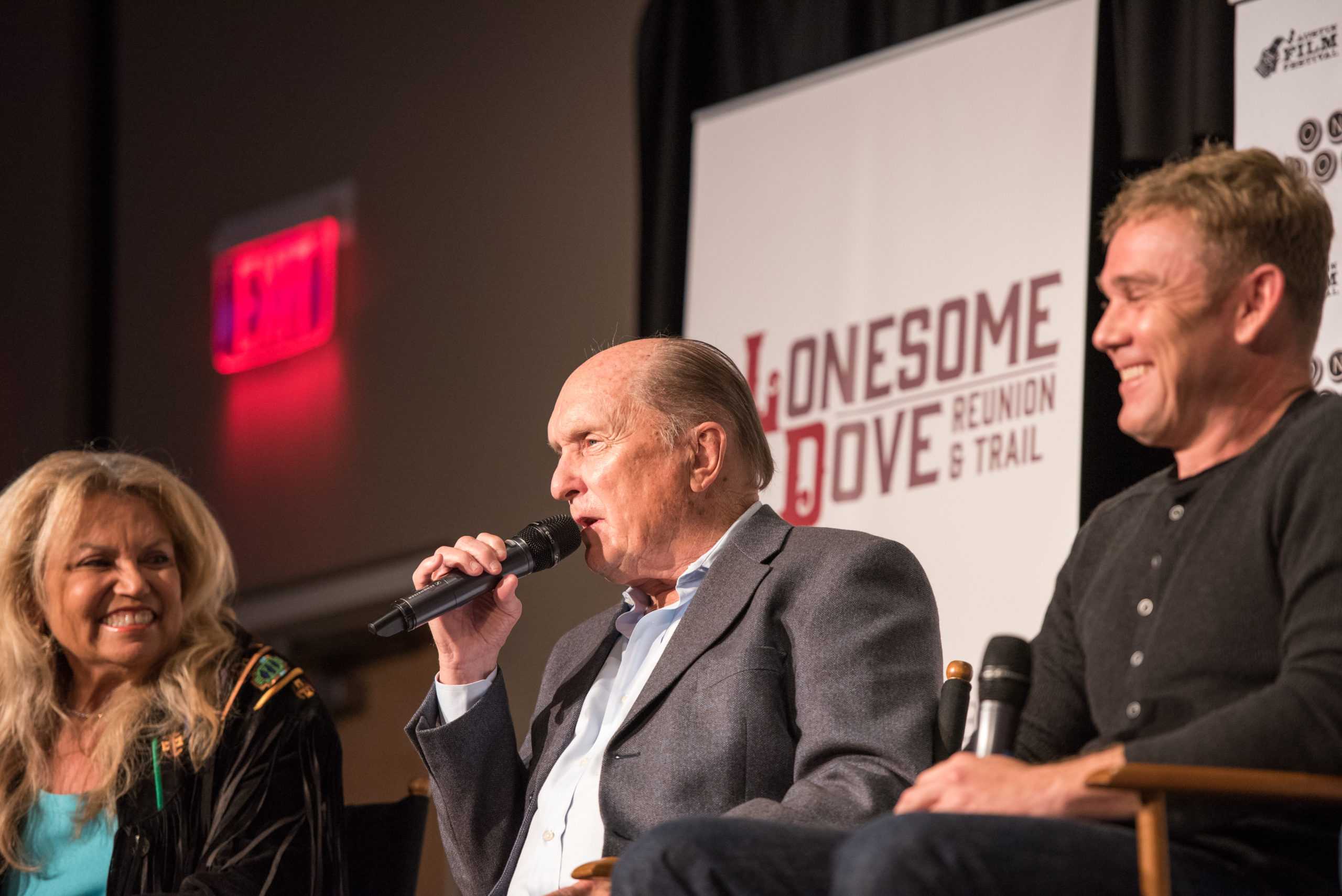 "I remember it distinctly," Duvall said about landing the starring role of Cpt. McCrae. "It was something special."
De Passe, praised Duvall for his performance several times and said it's unthinkable to even consider anyone else playing the beloved character. The crowd audibly agreed with a chorus of approving grunts.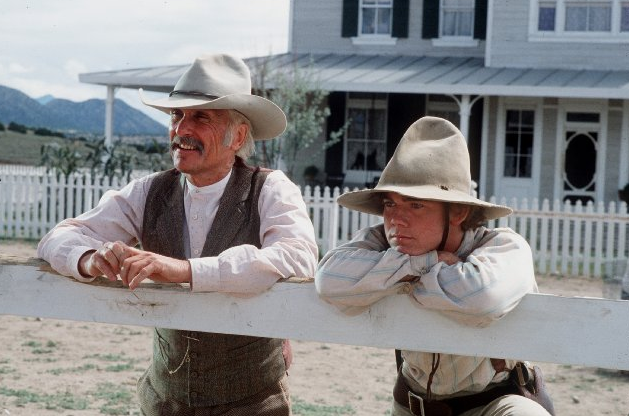 As unthinkable as it may be to the fans, Duvall explained about how he was originally offered the role of Cpt. Call. He said it was his now ex-wife who pushed him to play Call's companion after introducing him to McMurtry's book.
Duvall said he refused to play anyone other than McCrae and convinced James Garner, who had already been offered the part, to hand the reins over in just a few hours.
Schroder, who played the young cowboy Newt Dobbs, talked about how he wasn't interested in what he deems his defining role at first. The then 18-year-old actor said he wanted to take a break from acting after starring in the show "Silver Spoons" for five years, and he had a horse allergy to boot.
Schroder eventually accepted the role from director Simon Wincer (who promised to have Schroder's horse washed to ease the allergies) and said he "fell in love with the culture and the lifestyle" of the West and later bought a ranch in Colorado.
Schroder, the youngest panelist, repeatedly joked with the 85-year-old Duvall about his age to the delight of the chuckling audience. Duvall responded with good humor.
"The older the violin, the sweeter the music," Duvall said, reciting his character's motto.
For Schroder, however, the nostalgic reunion was bittersweet.
The iconic Lonesome Dove town, he said, had been torn down to a pile of wood boards by the time he returned the visit the old set in south Texas.
"It's gone," Schroder said. "Now it only lives in 'Lonesome Dove' film and photographs and in our memories."
Chris Cooper, who played Arkansas Sheriff July Johnson, was emotional too. He dabbed his eyes with a napkin while watching the scene where Johnson finally found his runaway wife after months of searching.
That tearful monologue, Cooper said, was his audition scene that he "worked [his] ass off" to perfect.
Danny Glover, who played Deets, said that was the first time he'd watched his character's death scene since the premiere in 1989.
Although Glover may not look back at his work, his southern fans are there to remind him.
"I tell you, when I come within three states of Texas, someone says something about 'Lonesome Dove'," Glover said. "It's like a national anthem."
Duvall has also heard from Texans who still cherish the film 27 years later. He said he met a woman in Texas who watches 'Lonesome Dove' with her family once a year and refused to let her daughter marry her fiancé until he'd seen it.
Mayor Betsy Price, a long time fan of the miniseries, said Fort Worth was chosen to host the reunion because "we are the home of cowboys and culture, both of which 'Lonesome Dove' celebrates."
Schroder said the story can be passed down to future generations.
"There's something to learn from Gus and Call, even today," he said.
Visit the Lonesome Dove Reunion and Trail event calendar for more information on upcoming exhibits featuring costumes, props, and photographs from the making of "Lonesome Dove."