Family Weekend and homecoming combined this year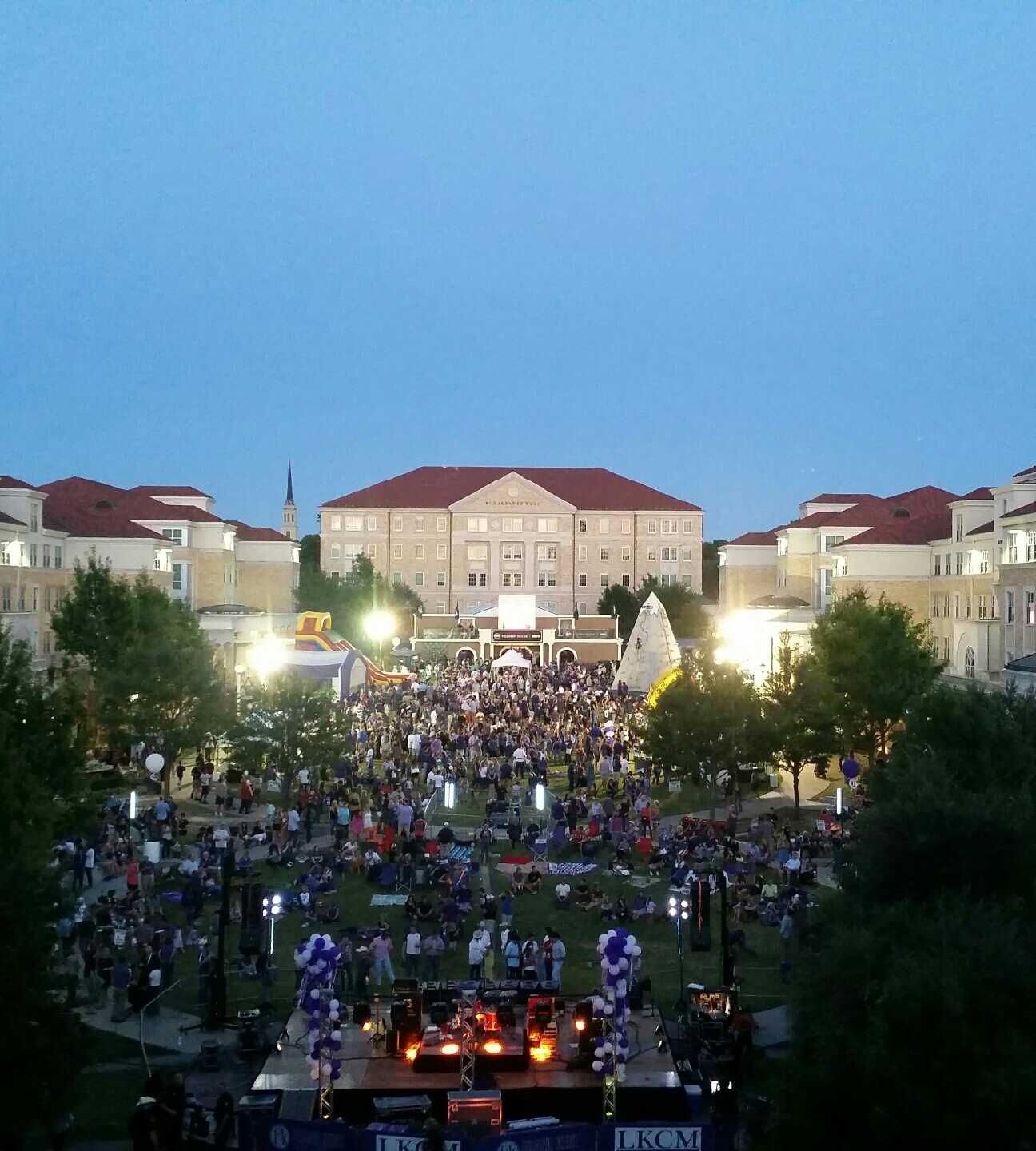 This year's football schedule and the Horned Frogs' growing popularity with sports fans prompted university officials to combine Family Weekend and homecoming.
Unlike most years, when there are a Family Weekend and another for homecoming, both will be held Sept. 16-18. The decision to combine came after Student Activities, which plans Family Weekend, and Alumni Relations, which handles homecoming, found their options limited.
There were only two possible game choices: the Iowa State University game in September and the University of Oklahoma game in October. The OU game was ruled out. Officials worried that tickets would be scarce because of the rivalry and proximity between Fort Worth and Norman, Oklahoma.
That left the Iowa State game and meant Student Activities and Alumni Relations had to create a comprehensive weekend benefiting the university and all of its visitors.
Tickets are still available for the Iowa State game, but seating is limited. The Oklahoma game that takes place on Oct. 1, only has standing room only tickets available for purchase, and those tickets will go on sale at the start of that game week.
"Combining homecoming and Family Weekend this year does not mean we will combine them in the future," Kim Turner, director of Student Activities said. "We will continue to look at each year and make the decision that we feel is best for students, alumni, families, and the rest of the Horned Frog family."
Turner said that she expects 5,000 to 6,000 family members to sign up online and plan a campus visit.
"That number does not include alumni or the countless other families that come to see their students without officially registering for the weekend."
TCU's Family Weekend and homecoming will take place the weekend of Sept. 16-18. Events begin Friday afternoon and last until Sunday evening.