Meet Mark Bowling: Frogs for the Cure featured artist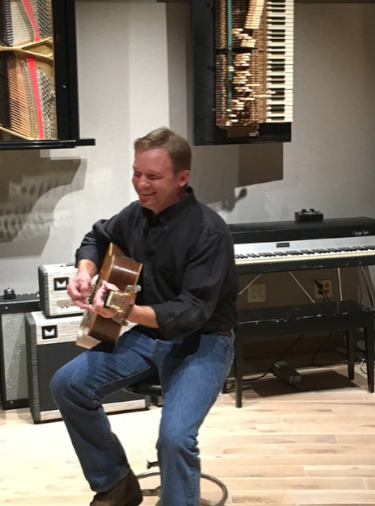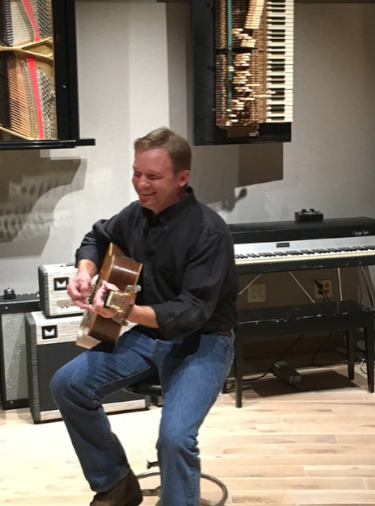 Fighting cancer is personal for the singer/songwriter working with this year's Frogs for the Cure. 
"I lost my dad April 29, 2010," said Mark Bowling, whose song, "Fly Again," will be featured in this year's video. "I lost my mom nine months later — January 13, 2011 — to cancer."
"My former father-in-law, we lost him October of that year. My uncle, March of next year so it was just one after another," Bowling said.
Bowling traveled from his home in Derby, Kansas with his youngest sons, Jess, 10, and Jack, 8, to work on the recording over the Labor Day weekend. 
The Frogs for the Cure video, which will debut Oct. 29 during the halftime show of the football game against Texas Tech, was filmed all over Tarrant County and the TCU campus. Bowling filmed his part of the music video at Brian Kieta's Studio in Christ Chapel Bible Church.
Bowling said Catherine Montgomery-Hill, a mutual friend, introduced him to Frogs for the Cure founder Ann Louden. Since hearing the song, Louden has said it has become her theme song.
"I've been trying to reach people affected by cancer with my songs for a while now," Bowling said. "You know, it's just a great opportunity to help a lot of people and Cancer Care Services is just an amazing charity."
Bowling said he wrote "Fly Again" to help one particular person.
"I thought I would sell some singles and raise money for this girl who had cancer," Bowling said. "She was 26. When I was praying for I was moved to write the song."
There was the possibility of the song reaching a broader audience. "I had hope it would," Bowling said. "This is amazing."
Throughout Bowling's career he has been a sign of hope for those affected by cancer.
"I opened up for Collin Raye and I had 33 people come up to me after the show and tell me their stories about cancer. So it's been pretty crazy," he said. "We had kinda a lower-budget video and we put it out and it's been viewed in 106 different countries. I've heard from people in England, Australia, Germany, Brazil…people all over the world have contacted me and thanked me for it."
Bowling has a CD coming out soon with 12 songs, half of which were written about people affected by cancer directly.
"A lot of [the songs] are just to encourage people," said Bowling.
You can buy Bowling's songs on iTunes and contact him at [email protected] or visit his website.