A Snapchat from wide receiver KaVontae Turpin,  a tweet from a friend of Turpin and a comment from head coach Gary Patterson suggest Turpin will be out for a while with a knee ligament injury.
During the third quarter of  Saturday's Iowa State game, Turpin tried to plant his left leg while being tackled.  It twisted awkwardly and he needed assistance leaving the field. He used crutches to get around campus on Monday.
On Sunday night, a sympathetic tweet was sent out by Blaine McDaniel, a receiver at The Woodlands Christian Academy, a college preparatory school north of Houston.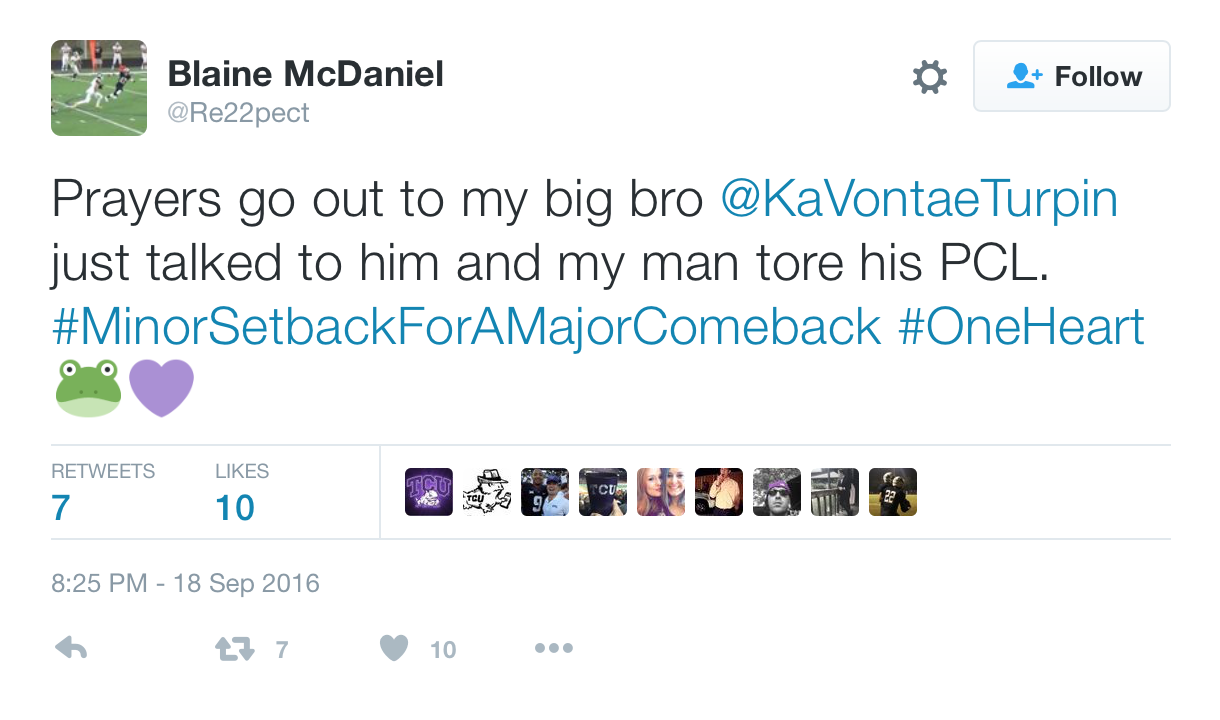 McDaniel posted that Turpin has a torn posterior cruciate ligament (PCL).
Patterson did not give specifics at Monday's Big 12 coaches conference call, but he made clear that Turpin is hurt.
"Obviously he has a leg injury," Patterson said. "Hopefully we'll get him back in the future."
Turpin posted a Snapchat story Sunday night that included a photo of him in a knee brace.
The PCL, located in the back of the knee, connects the femur (thigh bone) to the tibia (shin bone). Recovery may or may not require surgery, which commonly requires six to to 12 months of rehab.