TCU alumna, country artist releases new single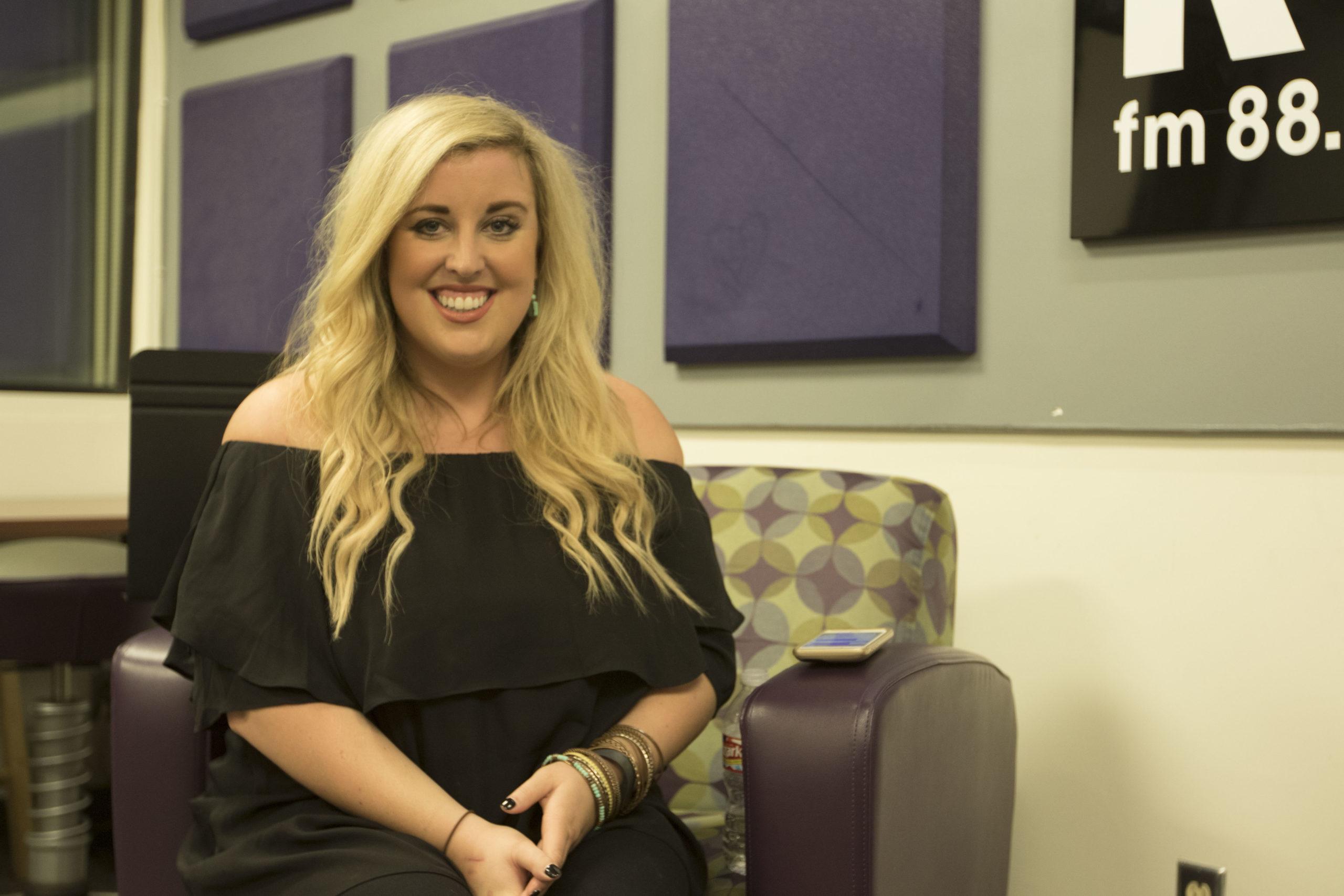 Country artist and TCU alumna Adrian Johnston visited KTCU this week as part of her radio tour promoting her new single across Texas.
Her single "Rather Have You" was released Sept. 12 and is her fourth track to rise into the Top 100 rankings on the Texas Regional Radio Report.
She said she's excited about the new track that "makes you want to roll your windows down and turn up the sound."
Her radio tour is taking her all around Texas to stations near San Antonio, Austin and Fort Worth. She wrote on her Instagram that 18 stations have been playing her new single since its release.
Johnston has a been part of the music scene since her days at TCU.
She got her first taste for performing at Johnnie High's Country Music Revue in Arlington Hall where she would sing on weekends. She did this until she graduated from TCU in 2011.
"That's where I got the itch and knew I wanted to do it full-time," she said.
So far, her career has been a success.
Her first singles—"Just Another Blonde," "Avalanche," and "It's a Song"—have all reached the Top 100 ranking since the release of her first EP in 2014.
"Just Another Blonde," she said, is a satire about the music industry's stereotypical image of female country singers.
Johnston talked about how people have a preconceived notion about blonde country singers as soon as they walk in the door. She adds that people tend to immediately typecast blondes as just another Carrie Underwood or Miranda Lambert.
Women also have a tougher time booking shows and being featured on the radio, she said. She mentioned a radio promoter told her that female artists are the tomatoes of a salad while men are the lettuce. Therefore, men are played more often.
Johnston wasn't happy about the "demeaning" comment, but admitted this is true for all genres. Women aren't played as frequently, she said.
Despite the obstacles, Johnston hopes to counter those stereotypes and remains optimistic about presenting her music.
"Whatever people think they're going to think and there's nothing you can do but make good music and show them what you've got," she said.
Johnston has a Texas country sound with a touch of Nashville and no small degree of sass.
She produces all her music in Nashville, but sticks to her Texas roots by performing in cities around the Dallas-Fort Worth area where she was born and raised.
Her schedule will bring the alumna close to campus this fall. Johnston is set to perform at Landmark Bar & Kitchen with an entourage of all-female artists.
The "Think Pink" benefit organized by TCU's Zeta Tau Alpha sorority chapter is an all-day music fest focused on raising funds and awareness for breast cancer education and awareness. Johnston, a ZTA member, connected Landmark management to the sorority to combine forces.
"I think that'll be fun to show that girls can have a big show too," she said.
Johnston is set to perform in the "Think Pink" show on Oct. 23 at Landmark Bar & Kitchen.