"Godzilla: Resurgence" brings fun, commentary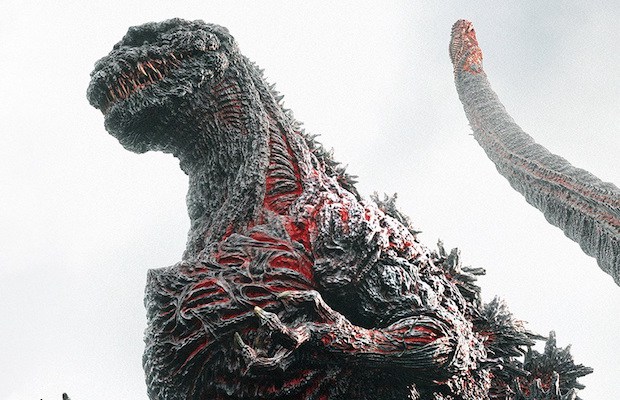 "Godzilla: Resurgence" is the first Japanese Godzilla film in twelve years and marks a large return to form for the cultural icon.
The film follows members of the Japanese government as they try to fight the emergence of the titular creature before it can completely destroy the city of Tokyo.
The plot of "Godzilla" is simple, but done well and is more like a reboot than a full sequel. The film openly embraces its genre, providing moments of seriousness punctuated with the occasional laugh or gag. The plot is also surprisingly fast-paced, moving from one moment to the next in an increasingly destructive romp.
The biggest downside to the plot, however, are some questionable choices made in the third act as well as some unanswered questions that may be left open for a sequel.
As a monster movie, "Godzilla" really shines. The film follows the 1954 original by focusing on the terror of facing the unknown while providing social and political commentary on the world as it is. There is an especially large focus on the government and the Fukushima incident, with both being done in an effectively realistic way.
The cast of "Godzilla" is solid, with Hiroki Hasagawa leading the charge as cabinet secretary Rando Yaguchi. Hasagawa is serious and believable, but some of the other cast members come across as over-the-top, which creates some unnecessarily goofy moments.
Unfortunately, while the acting is good, the large cast prevent any deep character development from happening. The film makes the government its own character, which helps with the previously mentioned commentary but makes the individual characters harder to care about. This also leads to the problem of there being too many characters at a point, with the film introducing new people almost every minute.
Visually, "Godzilla" provides a lot to admire. The CGI in the first half of the film is sub par, but the second half dramatically improves. There is also a nice blending of motion capture, miniatures, real life and CGI that creates a distinct visual mix. The film also features some great cinematography, and no shot is repeated twice to keep things consistently flowing forward.
Verdict:
Despite having some plot issues and awkward CGI in its first half, "Resurgence" firmly establishes Godzilla as the king of monsters once again. 
7.5