Men's Tennis
Men's tennis doubles pair Trevor Johnson and Reese Stalder qualified for the 2016 USTA/ITA National Indoor Championships with their win over Texas A&M on Oct. 24.
Johnson and Stalder are ranked 41st nationally and their 6-3, 6-2 victory marked their second doubles title and moved them to 8-1 on the fall season.
This is Johnson's second time to advance to the fall championship, while it is Stalder's first time making the trip to New York to compete.
Assistant coach David Bowen said Johnson and Stalder played phenomenally this weekend, and have great chemistry when playing together.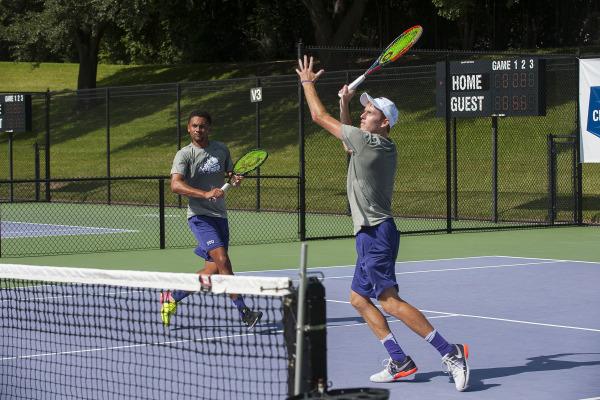 "They played great and they just looked like they were seeing the ball," Bowen said. "Everything seemed so easy for them."
Johnson and Stalder will compete against top doubles pairs from across the country at the USTA/ITA National Indoor Championships Nov. 3-6 in New York.
Women's Tennis
While men's tennis was at home, women's tennis traveled to Waco to compete for a spot in the 2016 USTA/ITA National Indoor Championships.
Baylor University hosted 114 singles and 52 doubles, each entry hoping to advance.
No. 18 doubles pair Seda Arantekin and Caroline Wegner made it the farthest in the tournament for the Frogs, making it to the 16th round.
Head coach Lee Taylor Walker said that even though they didn't reach the goals they set, the team learned a lot.
"I'm just as confident now as before the tournament about our team and the plan we have in place to reach our maximum potential," Walker said.
TCU will finish up its fall action as the Frogs head to the Lakewood Ranch Invitational in Florida and Texas A&M Hidden Duels in College Station next weekend before concluding the fall slate with the UNLV Invitational in Las Vegas, Nevada in two weeks.