KinoMonda film series continues Wednesday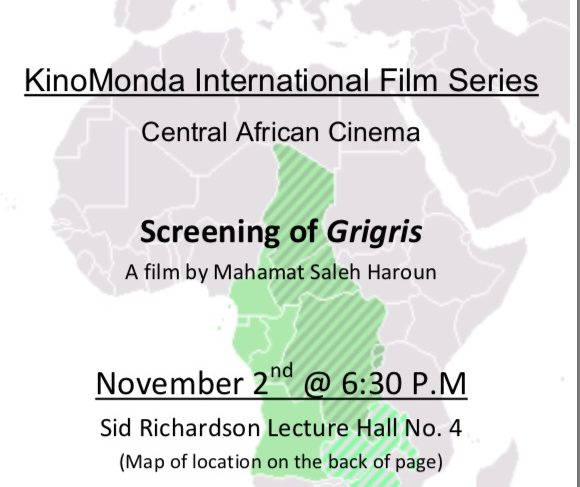 TCU's campus will be putting on an international film festival celebrating African cinema tonight.
John Singleton, the director of International Services at TCU, has been leading the charge on this event on campus for many years now.
But this year is different, as students were able to lend a hand in the planning of the project.
Nick Barnette, a senior Film Television and Digital Media and English major, said his class participated in the event as part of the curriculum.
"As part of my film festivals class, one of our assignments is to partner with KinoMonda and organize one of their screenings," said Barnette.
Barnette said they have been looking for films from Central Africa for this festival.
This event's feature film is Grigris, a story about a young photographer in Chad whose dream is to become a dancer despite a physical deformity. Along the way, he falls in love with a prostitute and commits crimes in order to pay for family bills.
Barnette said the film has dancing, action and romance, so it can appeal to a wide variety of audiences.
"This is exciting because most Americans have no clue there's a great film culture in that region," Barnette said.
Students must do a lot of behind-the-scenes work to host the event, including securing film rights and contacting the distributor.
Barnette said they also needed to find African food to go along with the night's screening of the films, which, he said, was a lot harder than they originally thought.
The event will take place tonight at 6:30 p.m. in Sid Richardson Lecture Hall 3 and will include Ethiopian food.