Student admissions process changes
Interim Dean of Admission Heath Einstein shared new implementations for the class of 2021 and his vision of TCU's admissions process at the Faculty Senate meeting last Thursday.
During the 2016-2017 school year, the admissions staff has undergone significant changes. Ray Brown, TCU's most recent dean of admissions, decided to move on from the university in September 2016.
Regardless, over summer 2016, the admissions center staff created a new theme: "Stories not stats. People not programs."
"This is a really fascinating time for the university," said Einstein. 
Einstein said, so far, all indications of a solid incoming class are present. SAT average scores are up, diversity is up, and the admissions center is way ahead in completed applications now than they were at this time last year.
But with that positivity comes different, more challenging competition.
"It's hard for us to compete with the likes of Vanderbilt," Einstein said. "But, we are indeed moving in that direction."
Einstein said his main focus on the incoming class is access. He asks his staff questions like "how are we making TCU more accessible to applicants?" before making almost any decision. Because of this, the admissions center will be implementing more programs.
Three years ago, Early Decision was added as an option for incoming students. Einstein said the admissions center will not admit more than 20 percent of applicants that apply Early Decision. His reasoning was that this would be unfair to other applicants that may not be financially able.
"Admitting 50 percent like other schools like Penn, Columbia, Duke… separates the haves from the have-nots," Einstein said.
To provide more financial help, admissions will now give students the option to fill out a form to request institutional aid and waiving the application fee for all first generation students.
"We do not want to put a financial burden on students to apply for college," Einstein said.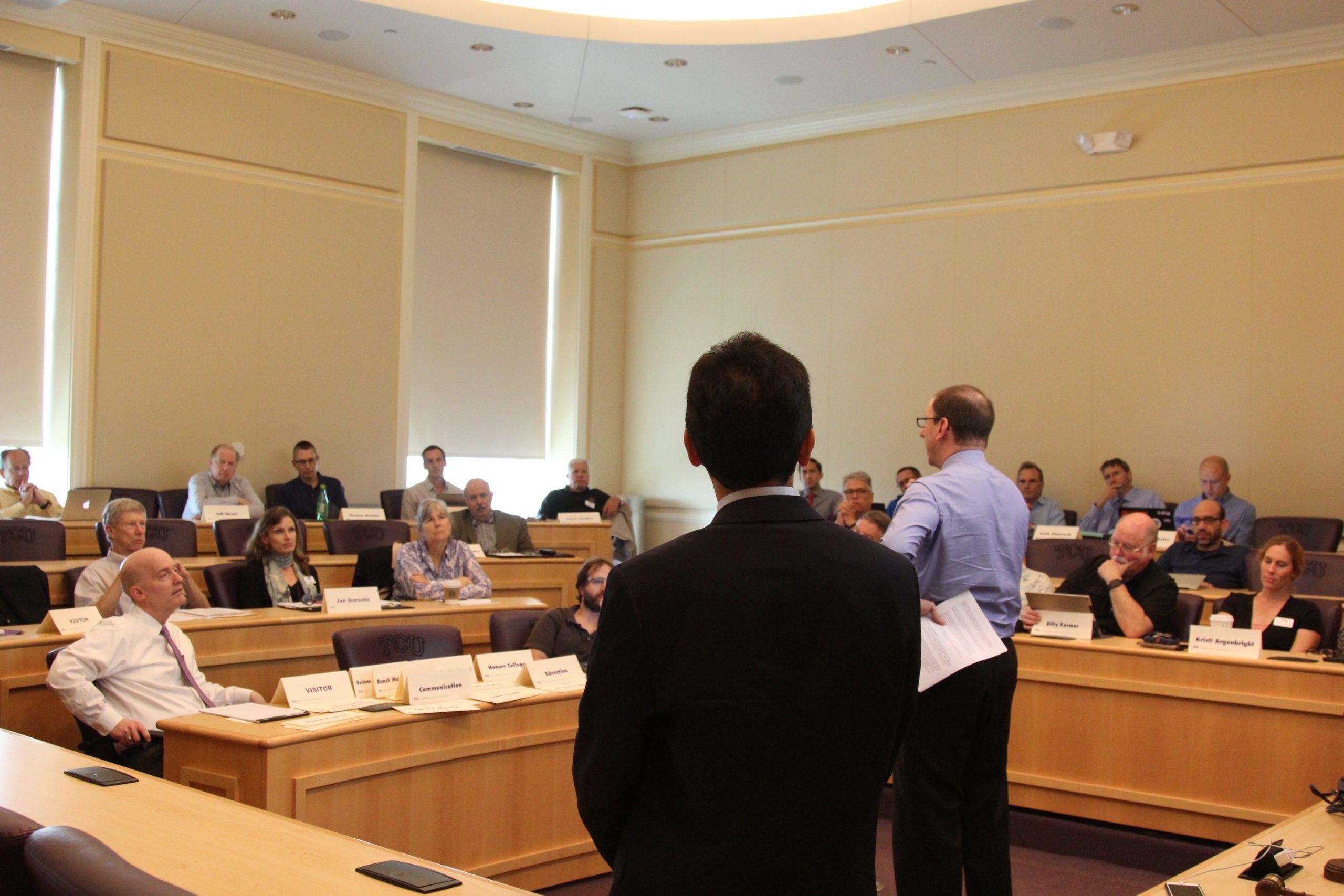 Admissions will also now accept SAT and ACT scores as soon as the student can send them. As long as the scores are received, they do not have to be on deadline.
"This alleviates stress on students applying to college," Einstein said. "If they are admitted, they will be required to send official scores."
Einstein cited these changes to be in place because he has been in both higher education and independent school districts. Upon coming to TCU, he worked as a college counselor for a number of high schools.
"My job was to help students and parents navigate the college search process," Einstein said. "That's very important because it really has been instructive in every decision that our office makes and every policy we consider."
The admissions center plans to follow this theme and looks forward to this year's applicants. For more information on the admissions center, visit their website.