After competing in their first NCAA tournament, women's soccer historical season came to an end in a tight loss to Texas A&M University, 1-0, on Saturday night.
During the first half of play, the Aggies were able to score within seven minutes. The Frogs fought hard outshooting Texas A&M 5-1 but were unable to connect with the back of the net.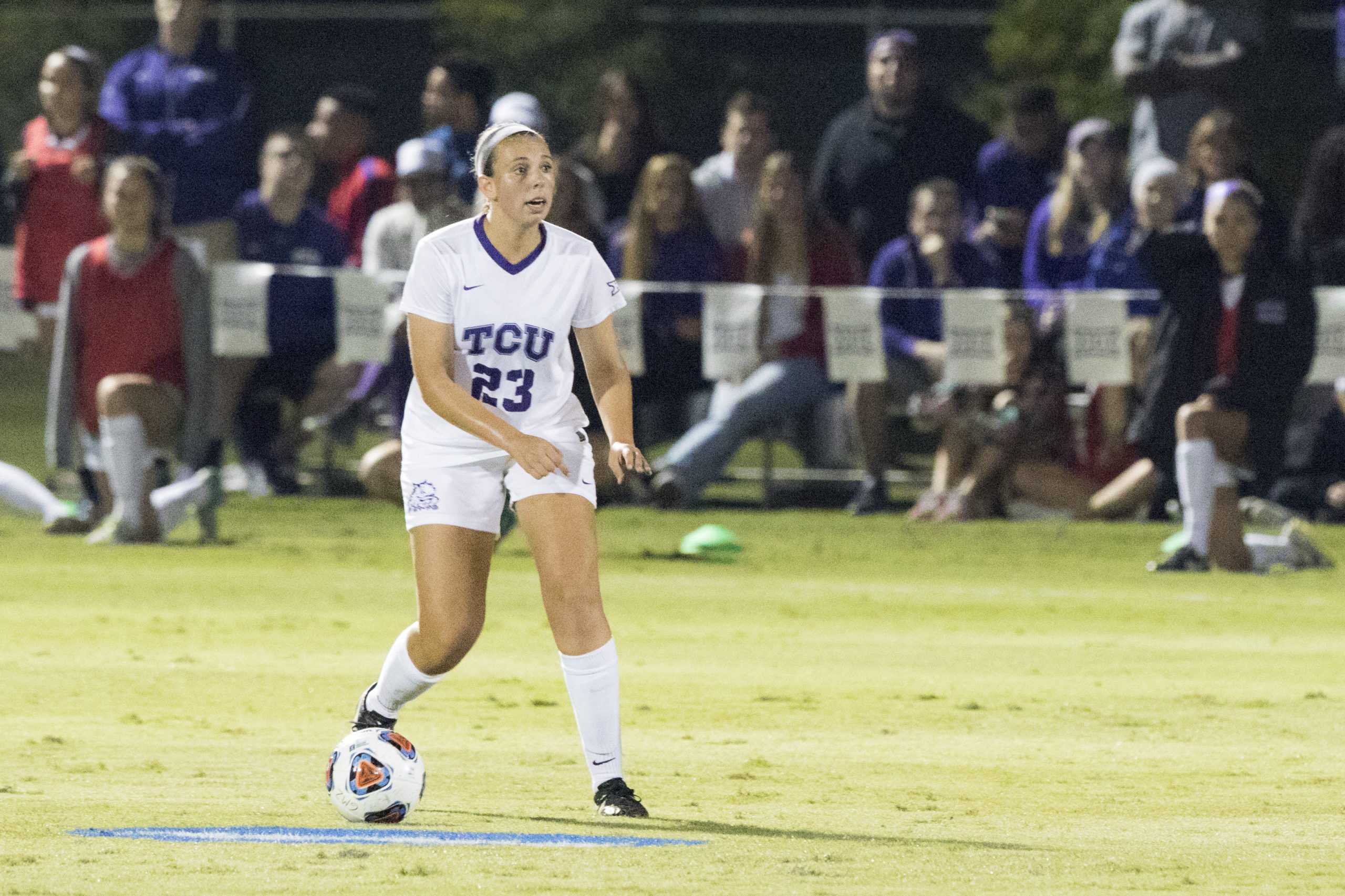 Coming into the second half, TCU increased their intensity, launching off another six shots. But, the Aggies did their best to hold the Horned Frogs from netting any goals. Junior forward Emma Heckendorn had a chance to score the game-tying goal off senior defender Courtney Forte's feed, but the ball went just a few inches wide of the net.
About halfway through the second half, head coach Eric Bell sacrificed one defender to add another attacker to the lineup, but, in the end, it was not enough for the Horned Frogs to score the equalizer.
Bell said other than the Aggies' one goal, they had the "lion's share of the ball," but "were not the most dangerous," when it came to finishing.
Even though TCU lost, Bell said he is proud of what his players have done this season.
"The process has gotten us here in year five and I couldn't be happier for our players," Bell said. "And, what they have done to accomplish this awesome feat."
Senior midfielder Lauren Sajewich said it is hard to explain what it meant playing in the tournament.
"It means so much," Sajewich said. " It's really hard to put into words just how much this team, this program and this university have meant to me."
TCU's first NCAA tournament game saw 2,294 people in attendance.