TCU baseball catches the No. 1 rank in the first college baseball preseason poll for the 2017 season.
After three straight College World Series appearances and the majority of their starting lineup returning, the Horned Frogs are facing high expectations for this season.
And TCU isn't just ranked the highest in the polls, it also has the most preseason All-Americans in the nation. On Monday five players earned the honor: Luken Baker, Brian Howard, Evan Skoug, Durbin Feltman and Elliott Barzilli.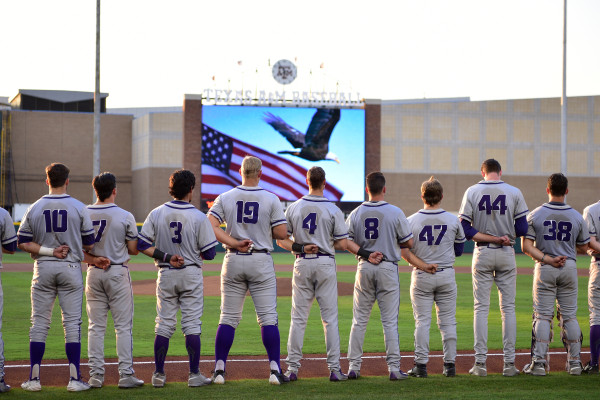 Numbers at a Glance
59 days until season opener
8 of 9 TCU starters returning
8th consecutive year the Frogs earn preseason ranking
5 preseason All-Americans
3 straight College World Series appearances
2nd time TCU has been ranked No.1 in preseason ranking (the last time was 2011)
1 of 4 Big 12 schools ranked in preseason poll (No. 26 Oklahoma State, No. 29 Texas Tech and No. 30 Texas)
The Frogs open their 2017 season Feb. 17 at home against Penn State. Let the #ToadtoOmaha begin.