Student survives deadly ski accident
It was their last black diamond of the day.
Seniors Tommy McNamara, Thomas House and Nick Boden led the rest of the group down the mountain. The run looked sleek, but nothing seemed out of the ordinary until McNamara and Boden hit moguls — or bumps.   
House, who was behind them, watched as McNamara and Boden went airborne.
"I guess the air kind of caught Nick by surprise and he tried to regain control," House said. "Then he hit the second kicker and tried to regain control. Then both Nick and Tommy wiped out when they landed."
According to House, McNamara went with the wipeout. Boden tried to adjust and regain control – he went over the edge of the cliff, flailing like a ragdoll. 
He slammed face first into a tree before plummeting 15 feet into the snow.
"I was right behind him yelling down to him, trying to get him to respond," House said.  "I thought he was going to pop up and be like, 'I'm good.' Boden is always the one to jump off of railings and land on his back and pop up and be okay."
All he could hear was his friend's moans.
House took off his skis and tried to get down the mountain. 
"The snow was going all the way up to my knee, and I was running down to him full speed so I kind of fell down the hill to get to him," he said.
A thick layer of snow covered much of his body. House checked Boden's extremities and his neck, making sure they weren't broken.  
As House lifted the neck of Boden's jacket, Boden briefly regained consciousness.
"The first thing I noticed was how badly my leg hurt," Boden wrote in an email. He added that he couldn't feel his face. 
He was also bleeding into his nasal cavities, causing him to pass in and out of consciousness.
Ski patrol was called while the rest of the group  waited at the edge of the cliff.  House held Boden's head up to keep his airway open until help arrived.  
Rescuers arrived in about 15 minutes. 
"Ski Patrol basically said, 'We need to start taking him out of there,'" House said.  
So over the next 20 to 30 minutes it took all 10 people in our group and six ski patrol to get him out of the snow, he added.

"My jaw, nose, cheeks, chin and everything were shattered," Boden wrote.
Boden was taken to St. Anthony Hospital in Lakewood, Colorado before being flown to Denver where he underwent two surgeries.
"The longer surgery lasted over 10 hours and included a lot of plastic surgery on my face, eyes and nose," he wrote.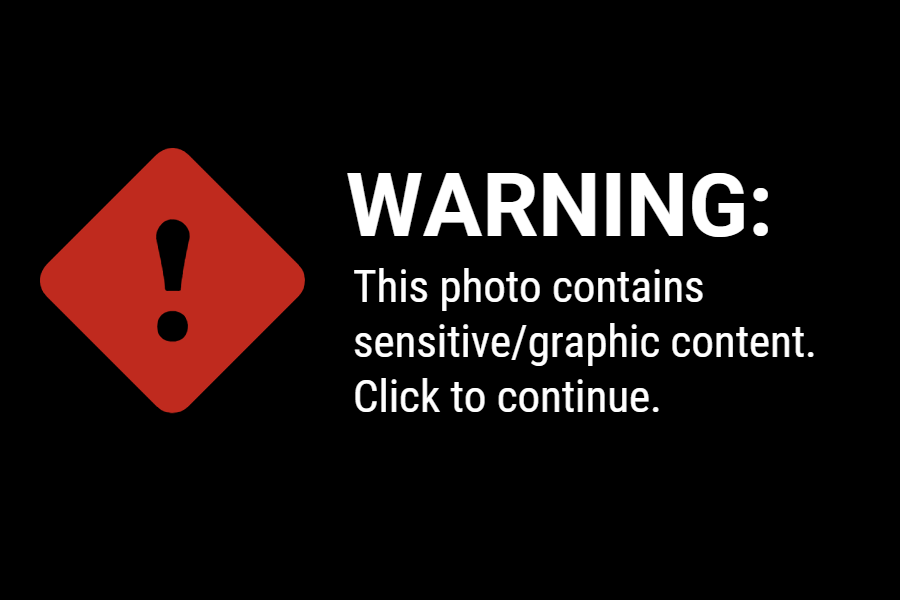 The surgeons reconstructed all the shattered bones in his face and rebuilt his hard and soft palate.
The next day, his jaw was wired shut so it could heal over the next two months.
Initially, Boden's nose and mouth were so swollen he needed help to breathe.  He also needed a feeding tube because the swelling was so bad he couldn't even drink through a straw.
"One of my doctors told me I was lucky my neck didn't break, and he was surprised it didn't," he wrote. "I could have had serious spinal issues or even brain damage but I don't."
He also wrote the Aspen hospital estimated he would stay in the hospital for more than a month. He was released after just 10 days. 
Boden is recovering at home in Atlanta, Georgia. He still needs to use a straw, but wrote that he feels better with each day.
"Being home has been absolutely amazing," he wrote. "It's a lot less depressing than being in the ICU or in the hospital in general."
Boden is scheduled to get the wires out of his jaw by mid-March. Until then, he's relaxing, making music and catching up with friends.
His plans for the future remain the same. 
"Everything is likely to be delayed, but I don't think much will change," he wrote.
He still plans to graduate from TCU, then work in Dallas.
Boden has accepted his situation. He explained in an email:
"Initially, I had a pretty bad outlook on everything. I was mad that this happened to me, that I wasn't going to graduate on time, that I was missing out on my final semester in college with my friends, that my face was going to look different etc…However, eventually I came to peace with situation because I realized it could have been much worse."
He wrote that the whole thing was a blessing in disguise. He has grown in his relationship with God and now values each day so much more.
When asked if he had anything he wanted included, he said:
"I want to thank the following people: my friends who saved me, the people who transported me to the hospitals, the incredibly talented doctors who worked on me, the nurses who took care of me, the people who took the time to visit with me in the hospital, the TCU community, my friends back home in Atlanta, all of the people who wrote letters to me, texted me, and messaged me, all of my family and especially my mom who was the best nurse of all. Finally, I would like to thank God because I truly believe he kept me alive and I would not be here without Him."