Patterson glad to 'get over with' spring game
TCU football concluded its spring practices Saturday with the annual scrimmage of its offense against its defense in front of fans at Amon G. Carter Stadium
TCU head coach Gary Patterson was pleased to wrap up the spring and look forward to summer.
"I just wanted to get it over with," Patterson said. "We didn't score, that spring we didn't score, we had a field goal that's it, but all I care about is that everyone got a chance to play and enjoy the fans because we had already done a lot of work in the first 14 spring practices."
Passing game still a work in progress
"It's kind of like 2014 where we missed some plays on the deep routes, we have to be able to hit that," Patterson said.
Although some of the issues that plagued the Horned Frog aerial attack stemmed from not functioning with all hands on deck.
"We had five wide receivers out, getting to the end of the spring, we've been a little bit beat up," Patterson said.
The spring game was the world's first look at highly-touted freshman quarterback Shawn Robinson.
"I thought he was a little nervous, overthrowing a couple, so he has to get better at that," Patterson said. "That's what I like about the spring games because you get to see how they act with people in the stands."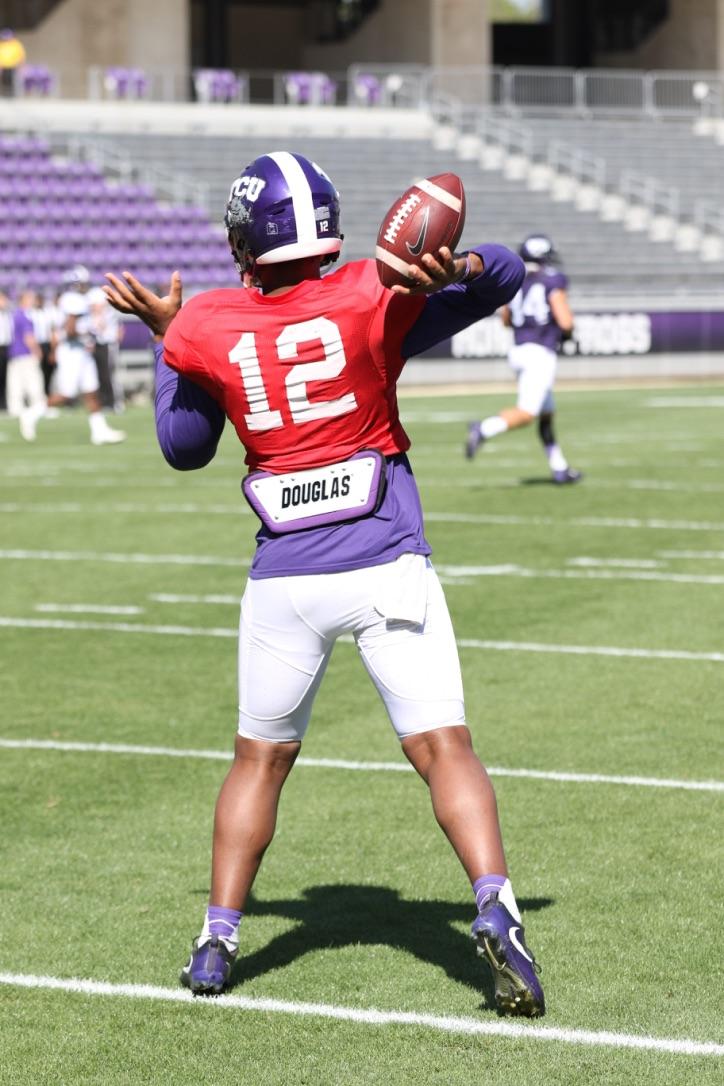 As for Kenny Hill, the Horned Frogs returning starting quarterback, Patterson saw a mixed bag.
"He [Hill] didn't start very good, and you can't wish touchdowns, you have to throw where they're open," Patterson said. "The one big throw was a good play, the other one he threw it right to the defense, so we have to be better at that, but the defense did a good job too,"
Once again, Patterson noted that the offense doesn't just ride on the play of its quarterbacks.
"We have to catch the ball a lot better if we're going to win ball games, and you can't blame it all on the quarterbacks."
Patterson said the defense has the advantage in preseason matchups like the spring game Saturday.
"Both the offense and the defense ran their base sets without gimmicks, so the defense kind of knows what you're doing every snap," Patterson said.
However, Patterson has seen improvement throughout his offense.
"We have to keep getting better at the offensive line, we've progressed at quarterback, so we'll see how it goes," Patterson said.
Defense looks sharp heading into summer
"We think we're better in the secondary compared to where we were this time last year," Patterson said."We have to get more depth, and our backups have to grow up more to have an opportunity to be better."
As for his linebackers, Patterson was encouraged by what he saw top to bottom, especially from senior linebacker Sammy Douglas, who was coming off an injury-riddled campaign last season.
"He [Douglas] didn't really play until after spring break, but other than that he progressed," Patterson said. "I like the way the linebackers played, it'll give us some flexibility on moving guys to safety or defensive end or playing some other defenses we didn't see today."
Special Teams spots still unresolved
"There was only one PAT, and we kicked off and punted," Patterson said. "I was hoping we would score more so we could do more of that stuff."
TCU kickers last season connected on 18 of their 25 field goals attempts.
Kyle Hicks takes a day off
"We're not thumping or tacking him, and we'll wait until the fall to do that," Patterson said. "We did the same thing with Aaron Green a year ago in spring."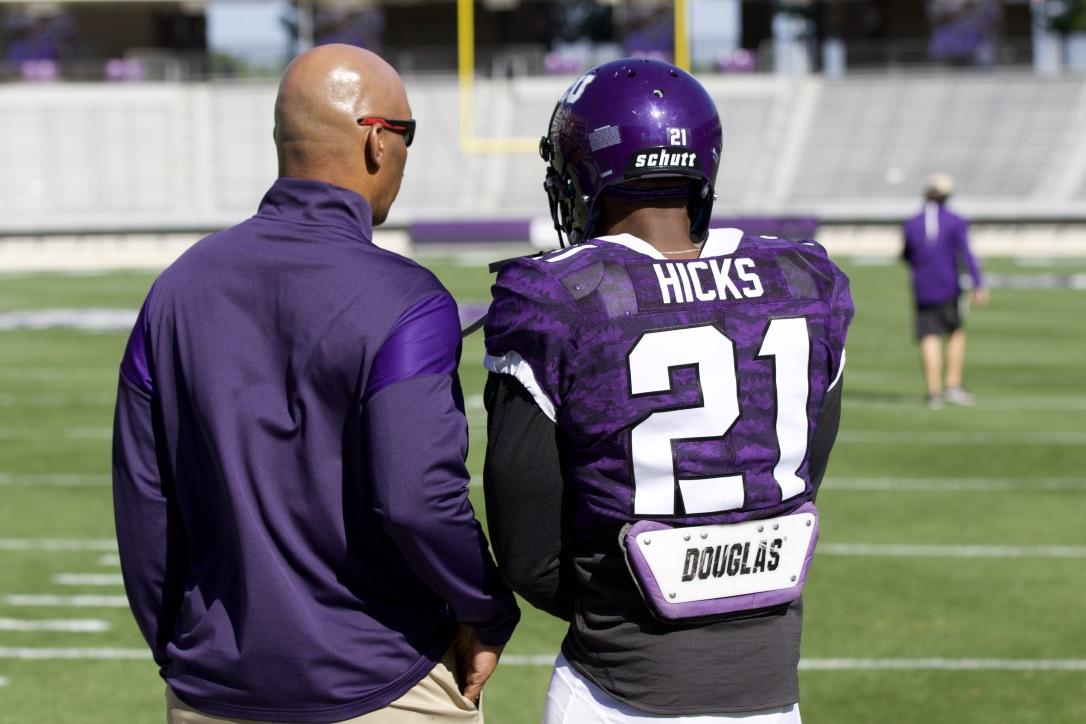 Patterson made sure to make one point clear: it's only spring.
"It's our first 14 days of practices, and our starters are our starters right now," Patterson said."It's the spring game, that's it."